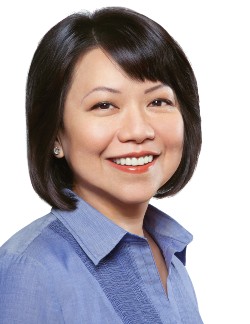 Independent Board Director, Zions Bancorporation, New York, NY
Claire Huang is an independent board director and an expert in the fields of Marketing and Brand Management.  Claire is currently on the Board of Directors of Zion's Bancorporation, PODS, a leader in moving and storage, Prosper Marketplace, America's first peer to peer lending platform, and Filinvest Corporation, a public company conglomerate. Previous to her board positions, she was a seasoned Chief Marketing Officer and her most recent position was as the first Chief Marketing Officer for JP Morgan Chase globally. She worked at JPMC with the marketing teams across all Chase and JP Morgan retail and institutional businesses to grow brands and businesses using a sharp customer focus.
Claire's marketing background is extensive, and she has held global head of marketing positions at Bank of America Merrill Lynch both in Boston and Hong Kong.  She was also head of Fidelity Investments' marketing and customer strategy groups. Her financial services experience began at American Express. Earlier in her career, she developed her credentials as a turnaround and growth expert in a consumer products companies beginning at Procter and Gamble.
Claire also serves various non-profit endeavors. She is on the board of directors of the the IESE Business School in Barcelona and the Catholic University of America's Busch School of Business. She is chair of the board and founder of The Fisherman Foundation, a non-profit organization that helps "teach men to fish" – alleviating poverty and creating self-sufficiency.