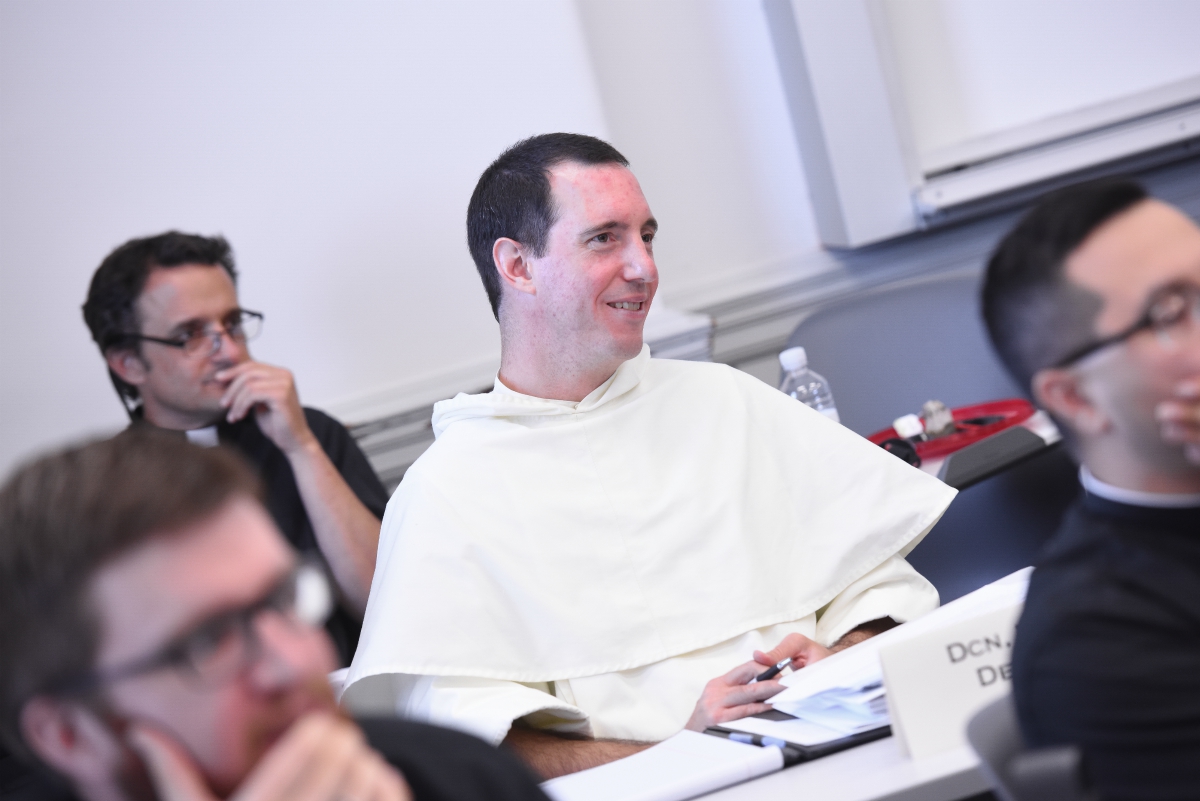 Instructors
Instructors from The Catholic University Busch School of Business.
Accompanied by select clergy (added as announced). 
Accounting
Stewardship
Finance
Human Resources
Facilities
Greg Campnell
Management
Fr. Justin Ross, O.F.M.
Marketing
Keynote Speakers
Susan Timoney
Secretary for Pastoral Ministry and Social Concerns, Archdiocese of Washington
Bill Gorman
Managing Director, GP Catholic Services, Inc.
Curriculum
See below for an outline of the workshop, or click here for a full PDF version of a past curriculum.
Workshop Agenda
Tuesday, Wednesday, and Thursday we will have a Holy Hour in the morning, for those who can join us, followed by coffee and donuts in McMahon 200/201 prior to the start of each day.

DAY 1
| | |
| --- | --- |
| TIME | SESSION |
| 9:30 am | Check-in (McMahon 200/201) |
| 10:00 am - 11:00 am | Welcome, Introductions, & Expectations |
| 11:15 am - 12:15 pm | Organizational Management |
| 12:15 pm - 1:00 pm | Lunch |
| 1:00 pm - 1:45 pm | Keynote Address #1: Engaging and Forming Lay Leaders |
| 2:00 pm - 3:15 pm | Ministry in the Digital Age |
| 3:45 pm - 4:45 pm | Online Tools and Dashboards |
| 5:00 pm | Mass, followed by a social event (food & drink provided). |
DAY 2
| | |
| --- | --- |
| TIME | SESSION |
| 7:45 am - 8:45 am | Holy Hour |
| 9:00 am - 10:00 am | Pastoral Management & Administration |
| 10:15 am - 11:45 am | General Parish Accounting |
| 12:00 noon | Mass, followed by Lunch |
| 2:00 pm - 3:30 pm | Accounting Controls |
| 3:45 pm - 4:45 pm  | Organizational & Personal Budgeting |
DAY 3 
| | |
| --- | --- |
| TIME | SESSION |
| 7:45 am - 8:45 am | Holy Hour |
| 9:00 am - 10:00 am | Parish Fundraising |
| 10:15 am - 11:15 am | Facilities & Grounds Maintenance |
| 11:30 pm | Mass, followed by Lunch |
| 1:30 pm - 2:30 pm | Canon Law |
| 2:45 pm - 3:45 pm | Keynote Address #2: Leadership & Management, Evangelization & Ministry |
DAY 4 
| | |
| --- | --- |
| TIME | SESSION |
| 7:45 am - 8:45 am | Holy Hour |
| 9:00 am - 11:00 am | Personnel Management |
| 11:15 am | Mass, followed by Lunch |
| 1:15 pm - 2:15 pm | Capital Campaigns - Msgr. John Enzler, Director of Catholic Charities |
| 2:30 pm - 3:00 pm | Closing Address - Keynote #3: Strategic Planning, Ministry, & Mission. |
| 3:00 pm - 3:30pm | Workshop Debrief & Wrap-Up |