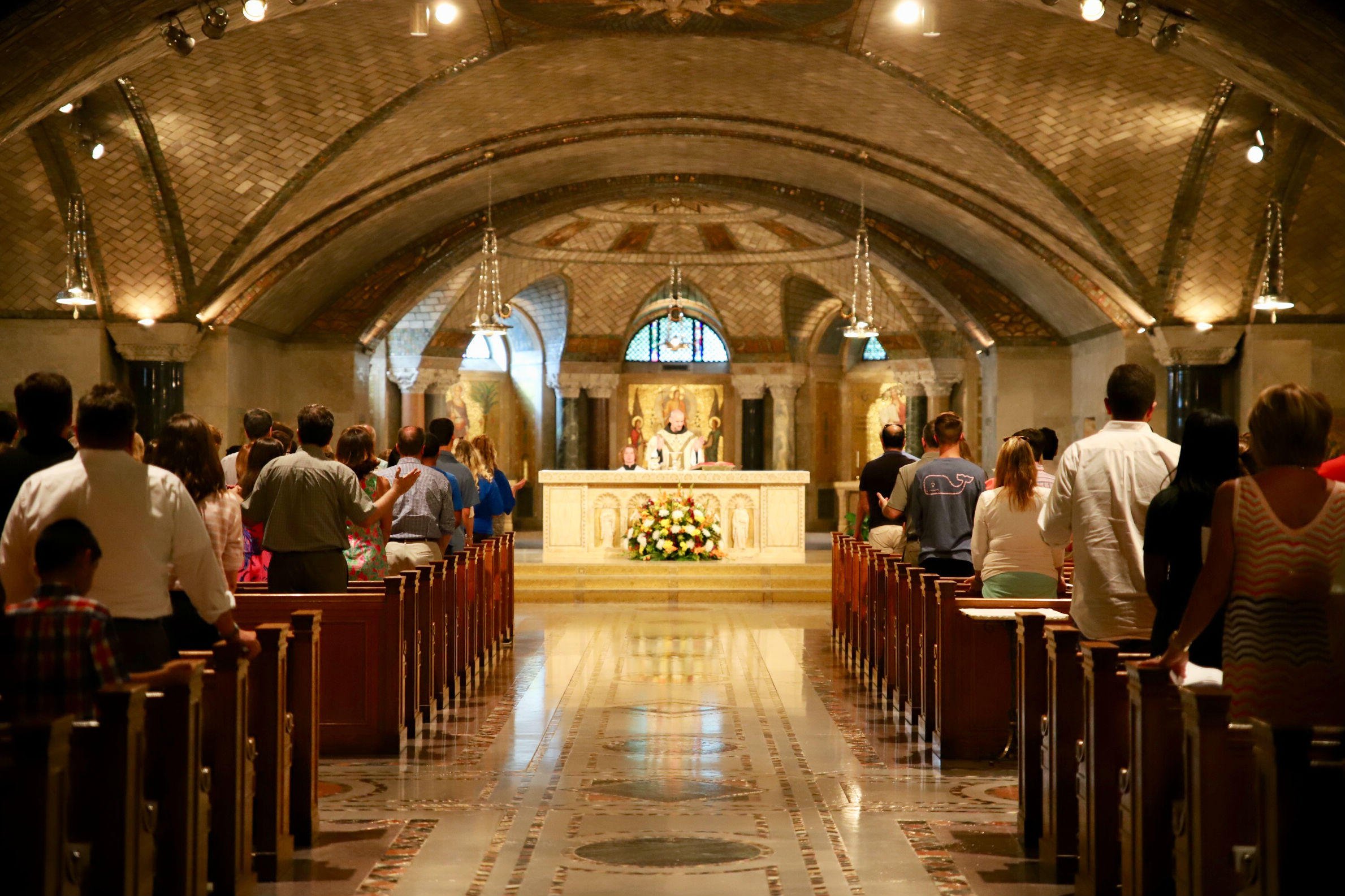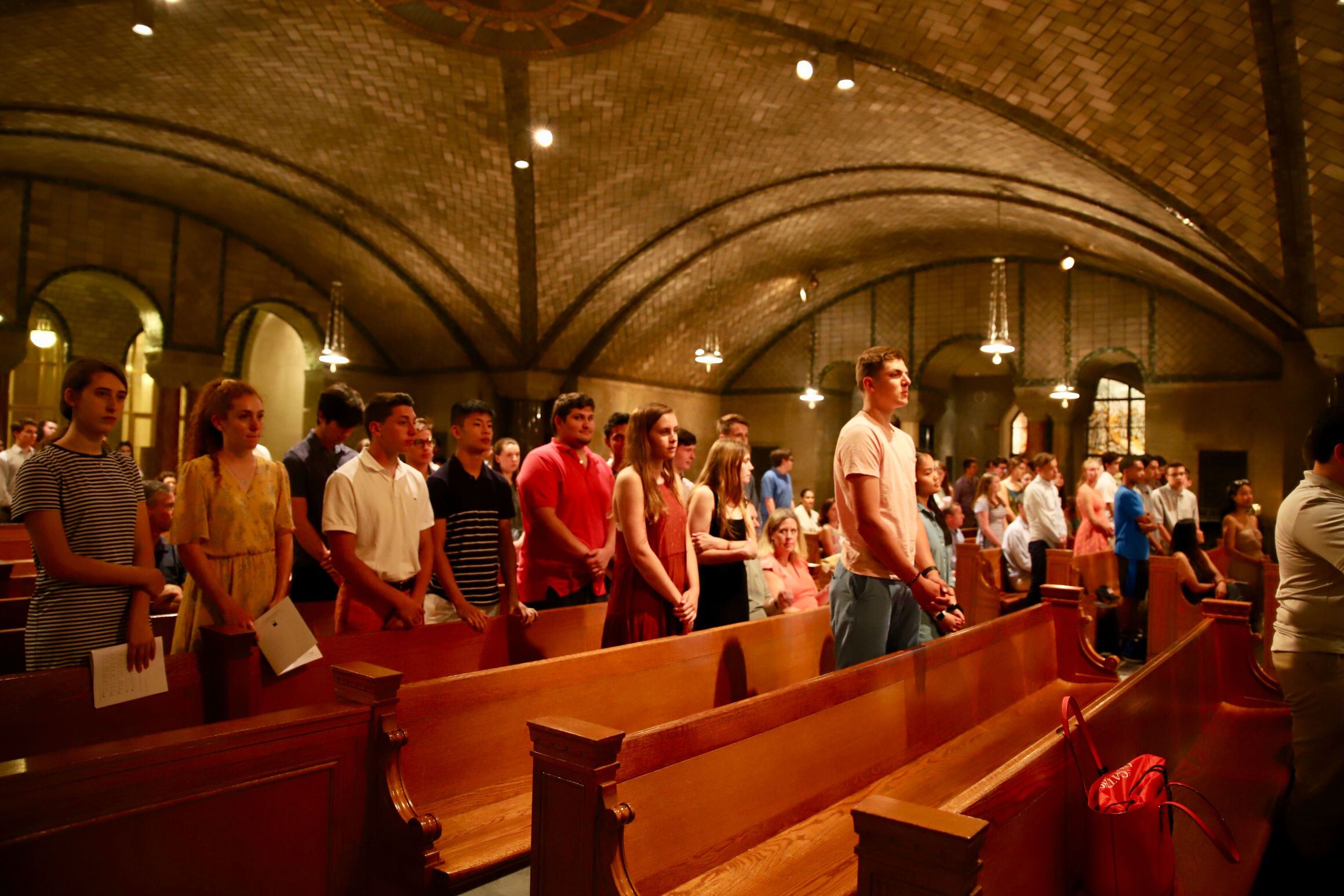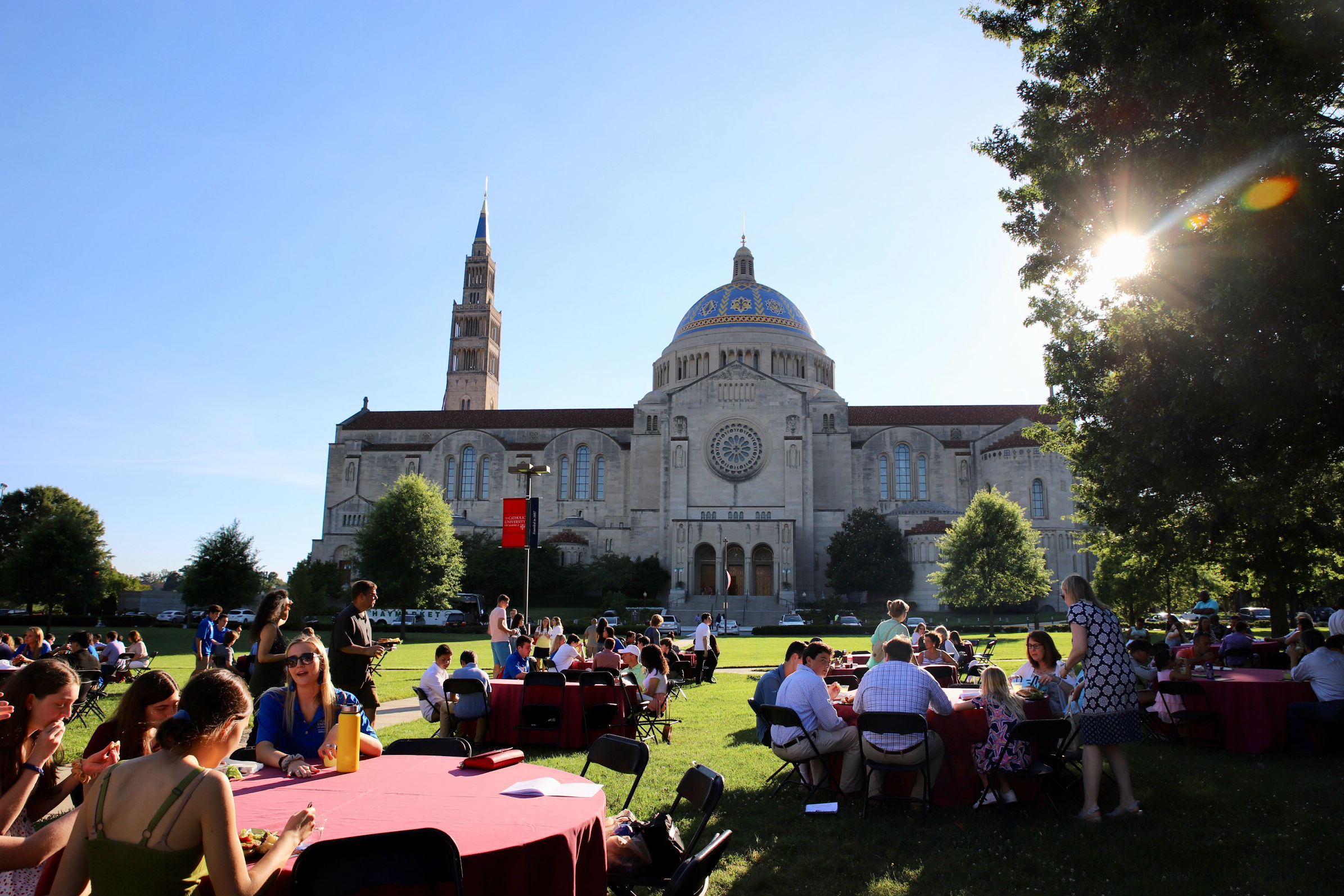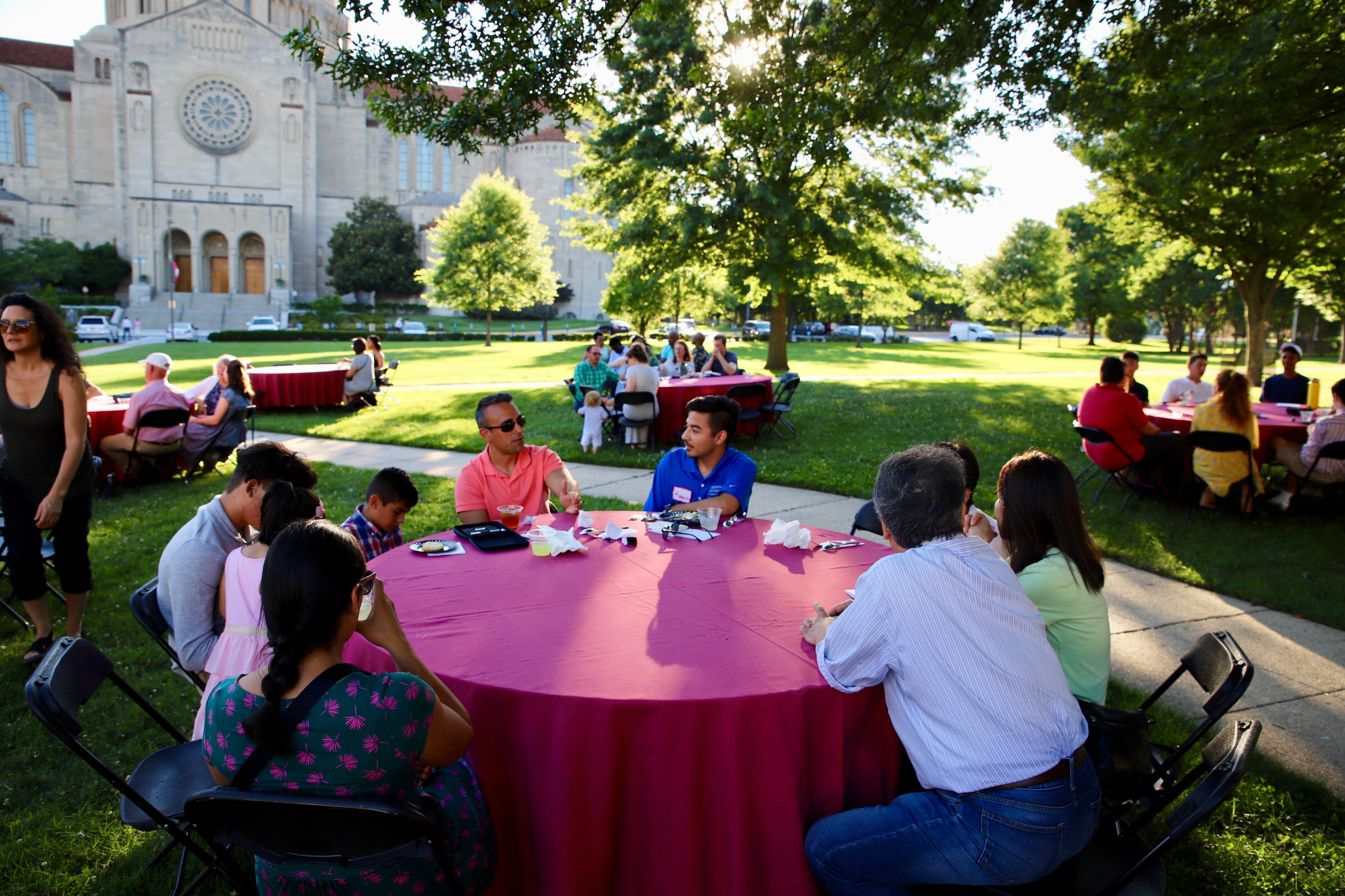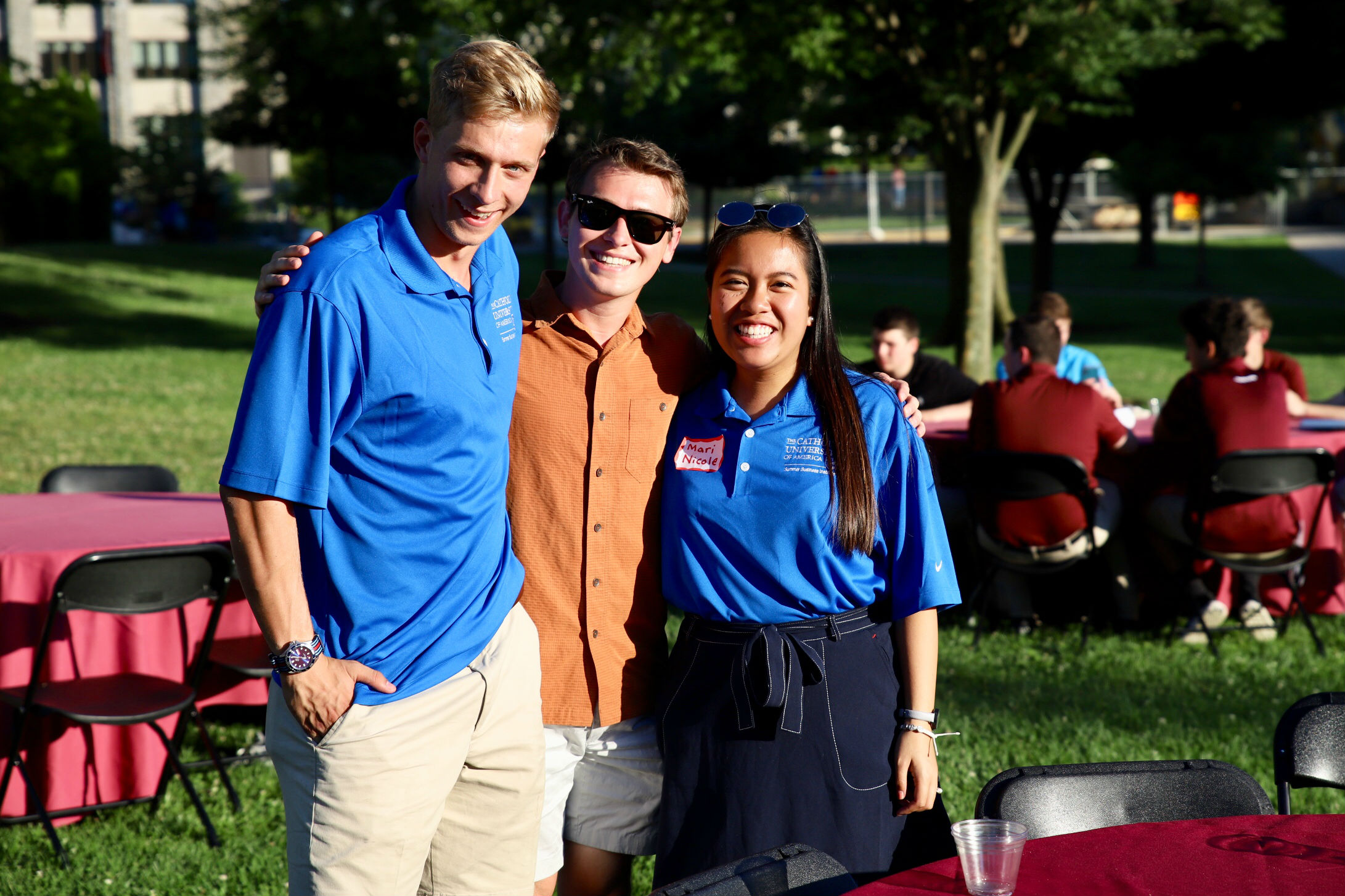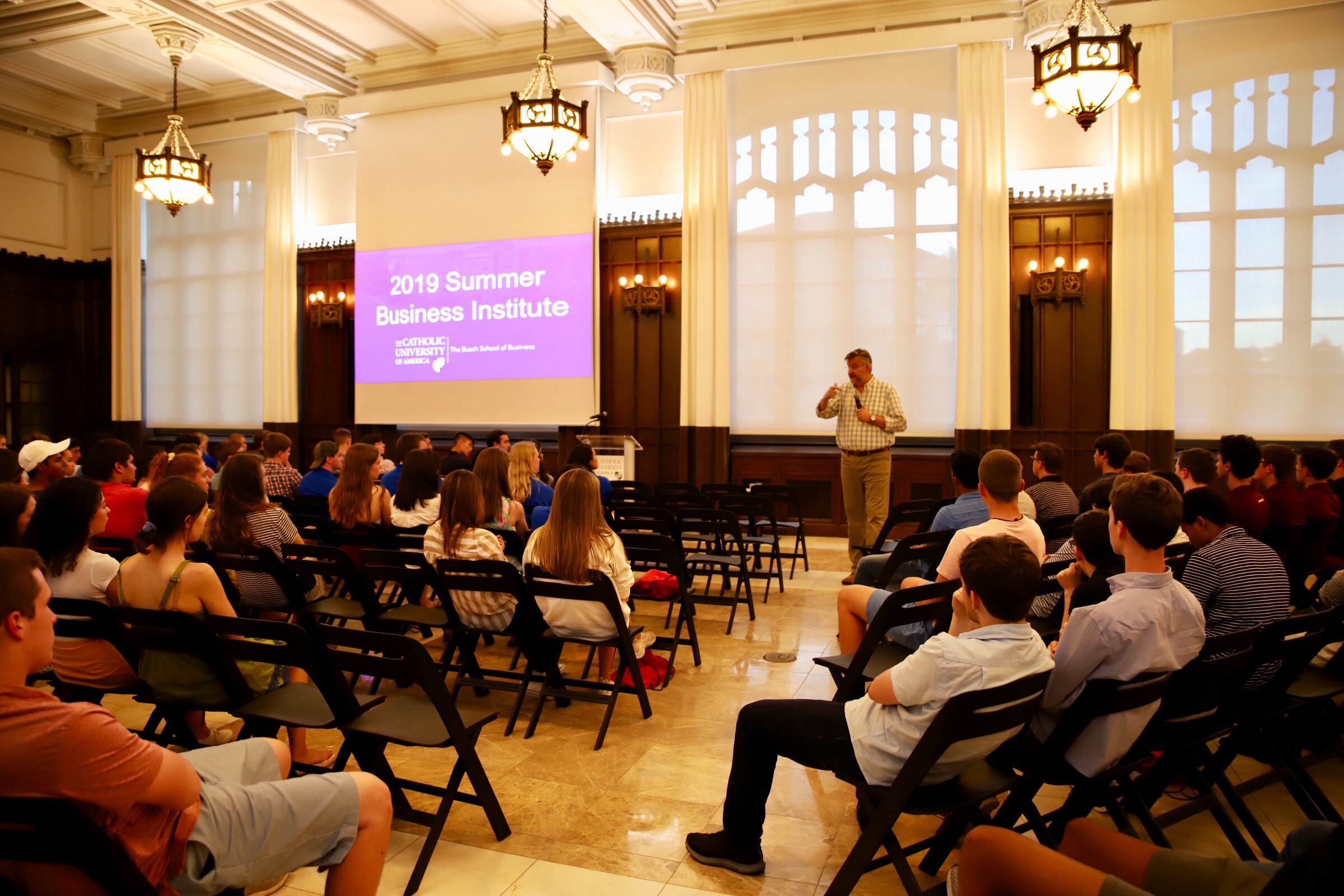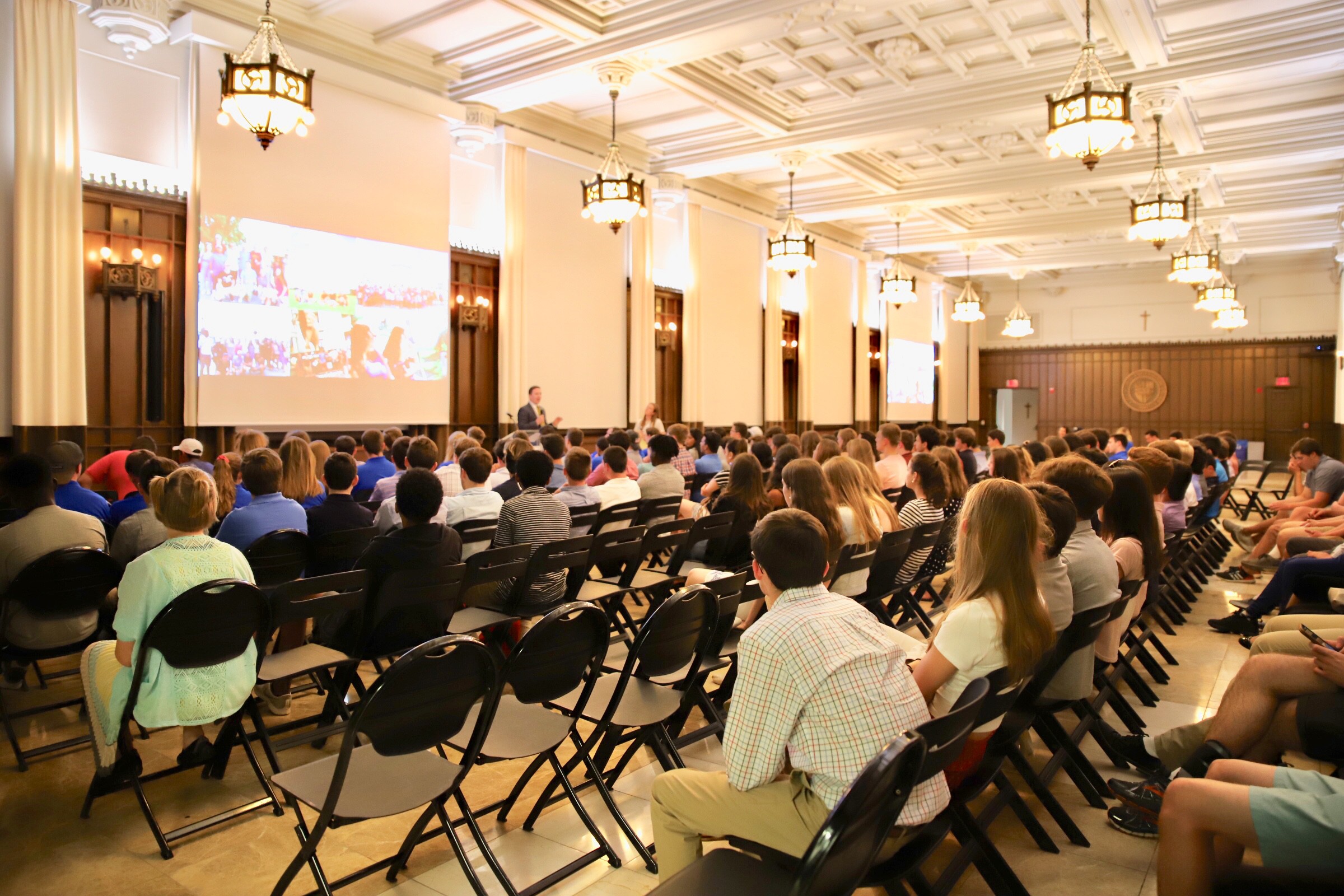 Hey Mom and Dad!

Our first day here at the Summer Business Institute went really well. The staff and counselors here are so energetic and we are all ready for an awesome week!

Last night, we had opening Mass in the Crypt Church at the Basilica of the National Shrine of the Immaculate Conception. It is such a beautiful place! Fr. Louis's homily centered around finding our gifts and using them for the good of the Lord. Mass was a special way for all of us to come together and start off this week here at SBI. After mass, we had our Family BBQ! This was a social event where everyone talked to each other, made new friends, and ate some yummy food.

When dinner was over, we went to Heritage Hall and listened to a presentation from Professor Andreas Widmer. To many of our counselors, he's known as "the coolest professor they've ever met." This isn't hard to believe... the guy was a Swiss Guard for Saint Pope John Paul II! He talked about finding his vocation and encouraged us to discover our own calling this week. He created an analogy that I will always remember. He said we are each given our own box of crayons with different shades and colors representing different talents and skills. We have the ability to create our own destinies and make our own unique mark on the world by using those crayons to create. We can use our crayons to create beautiful works of art for God, in business and in life!

After Professor Widmer spoke, Tayler Falvey and Bill Conlon introduced themselves and gave us some more information about what's going on throughout the week. The program sounds so exciting! We did a few ice-breakers and activities to get to know the other Cardinals here. We also met our teams who we will be working with throughout the week to create our projects!
Opening Night was definitely fun. When it was over, we went back to Opus Hall, our residence hall. Living in a college dorm is SO COOL! I definitely miss my bed at home, but this is such a great experience to prepare me for college in a few short years.

I can't wait to tell you all about our day today. Talk to you soon!

Love,

Your Cardinal