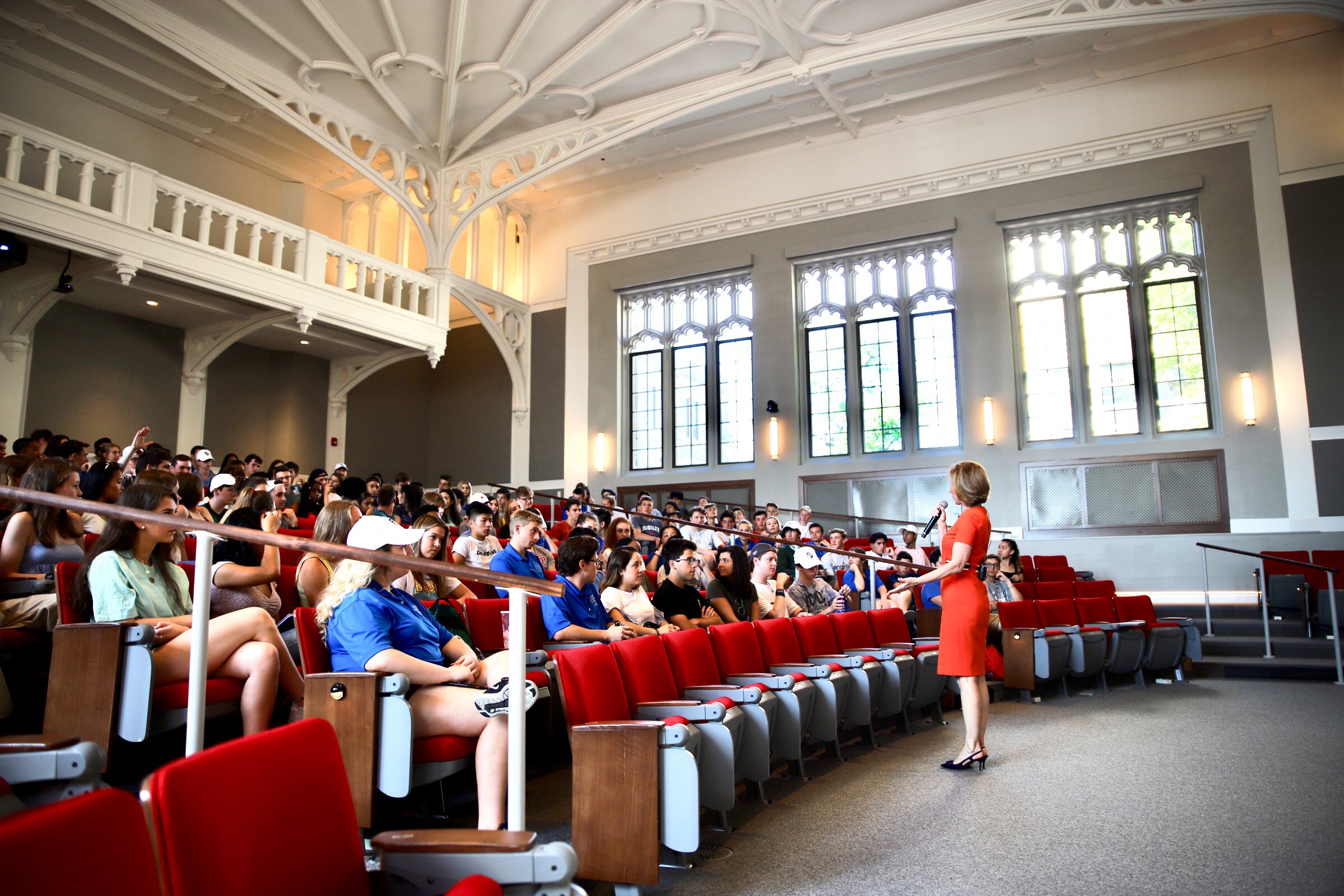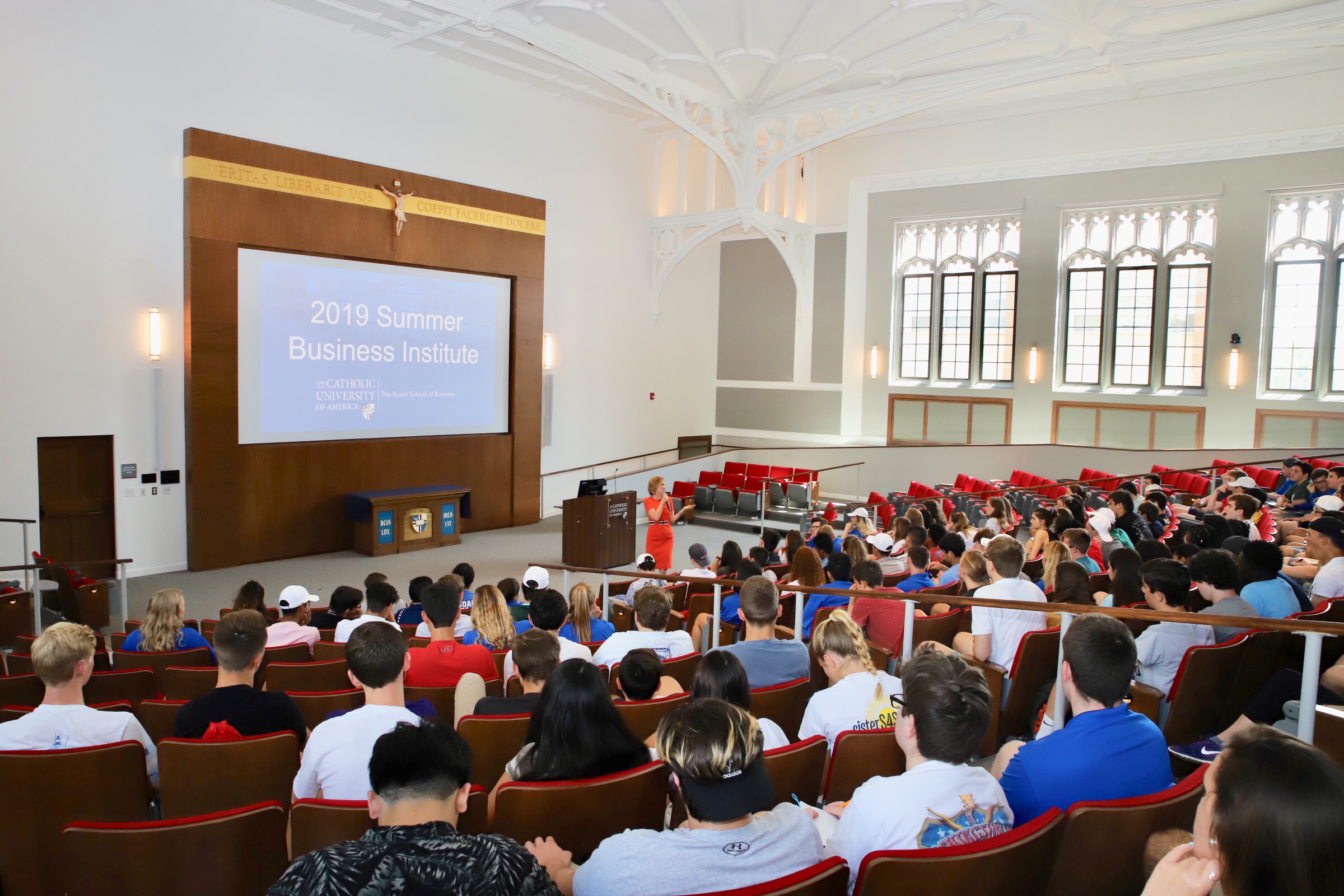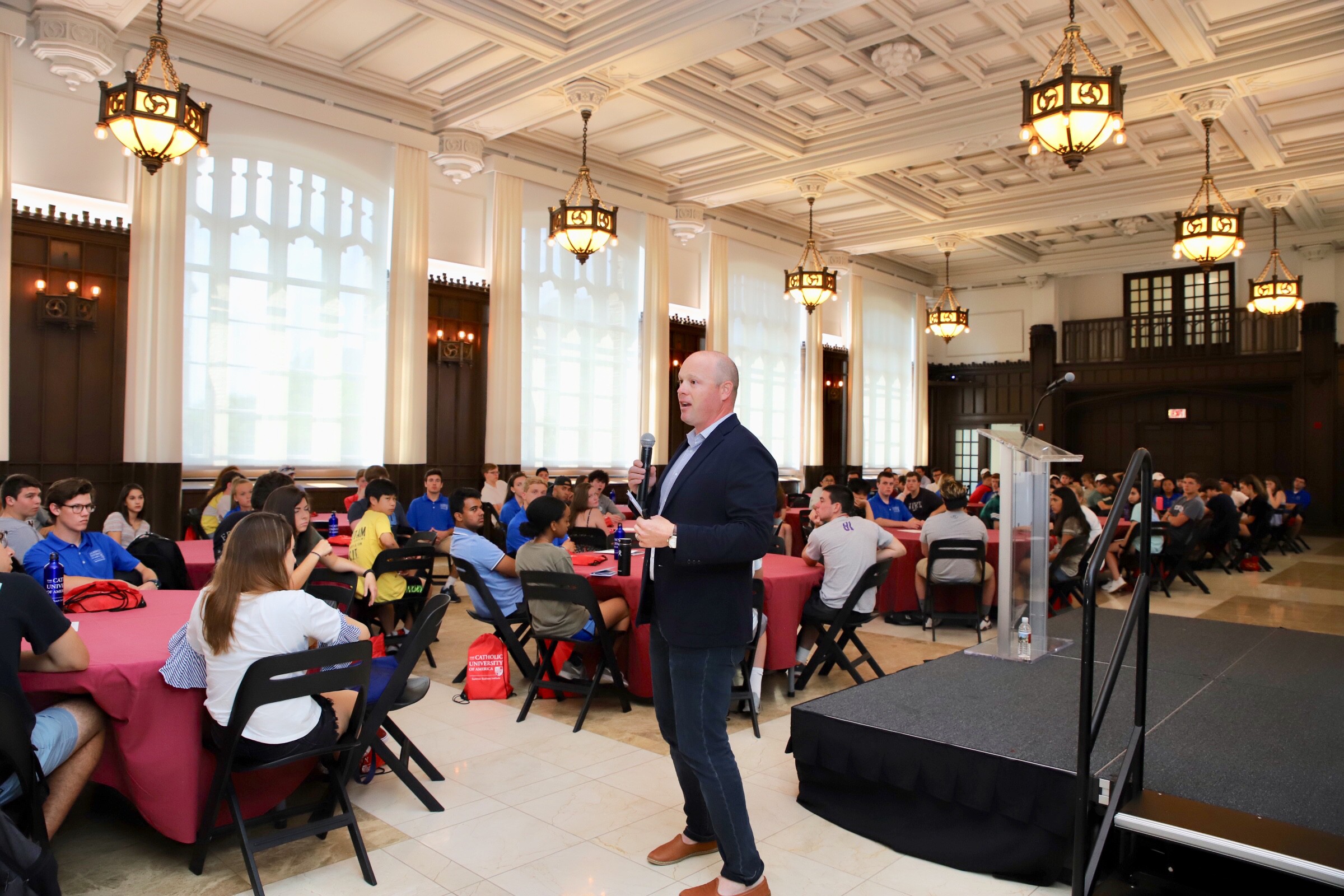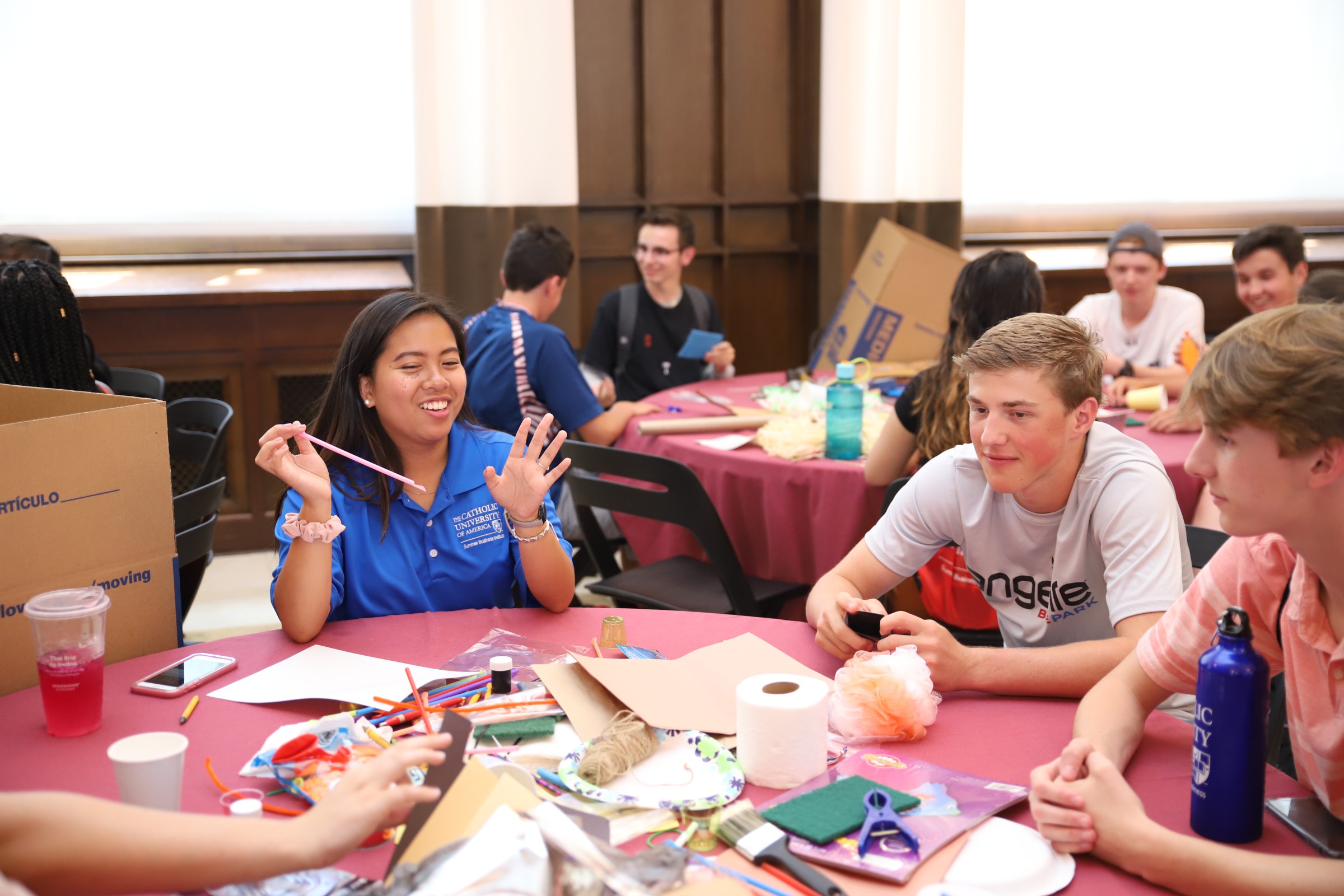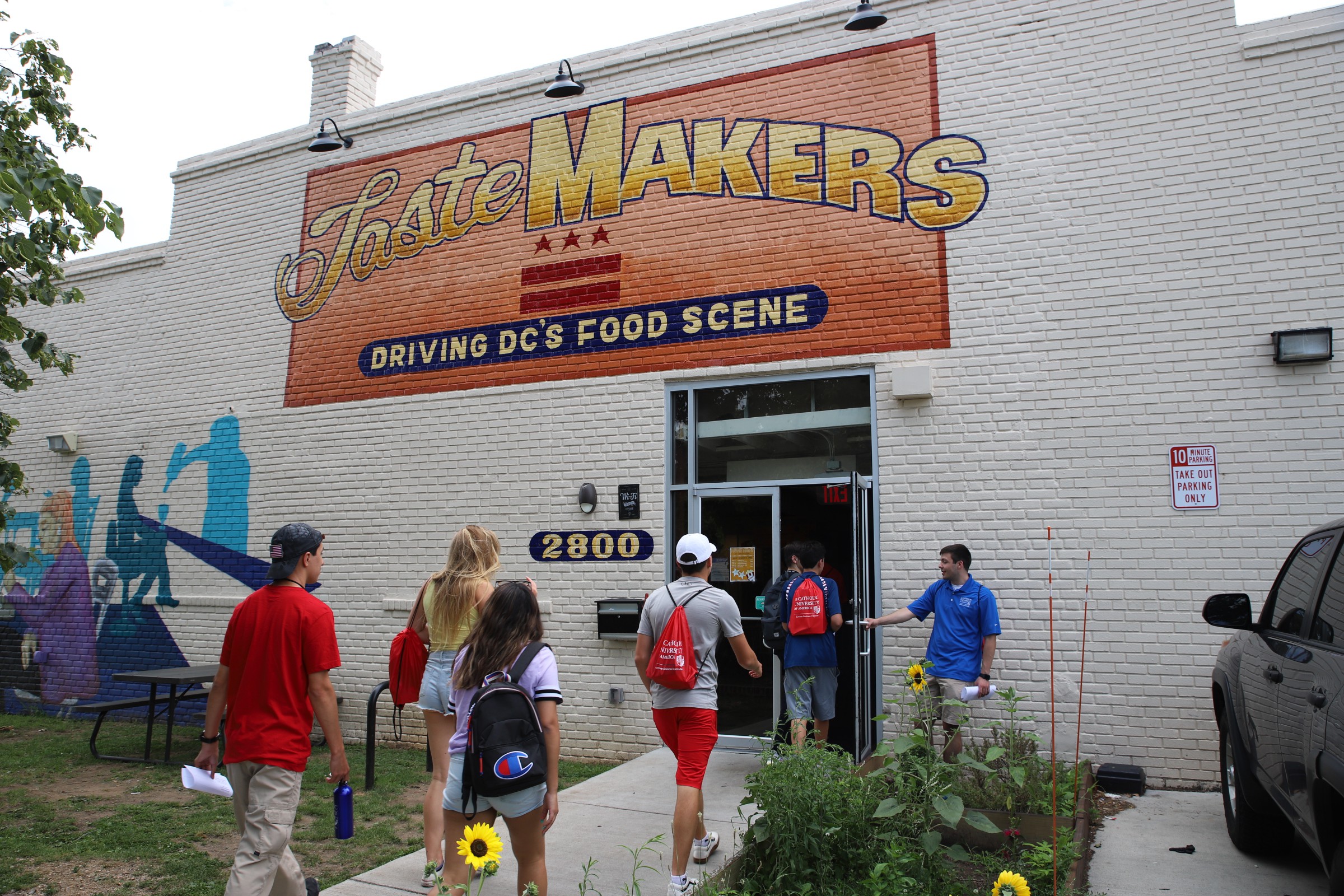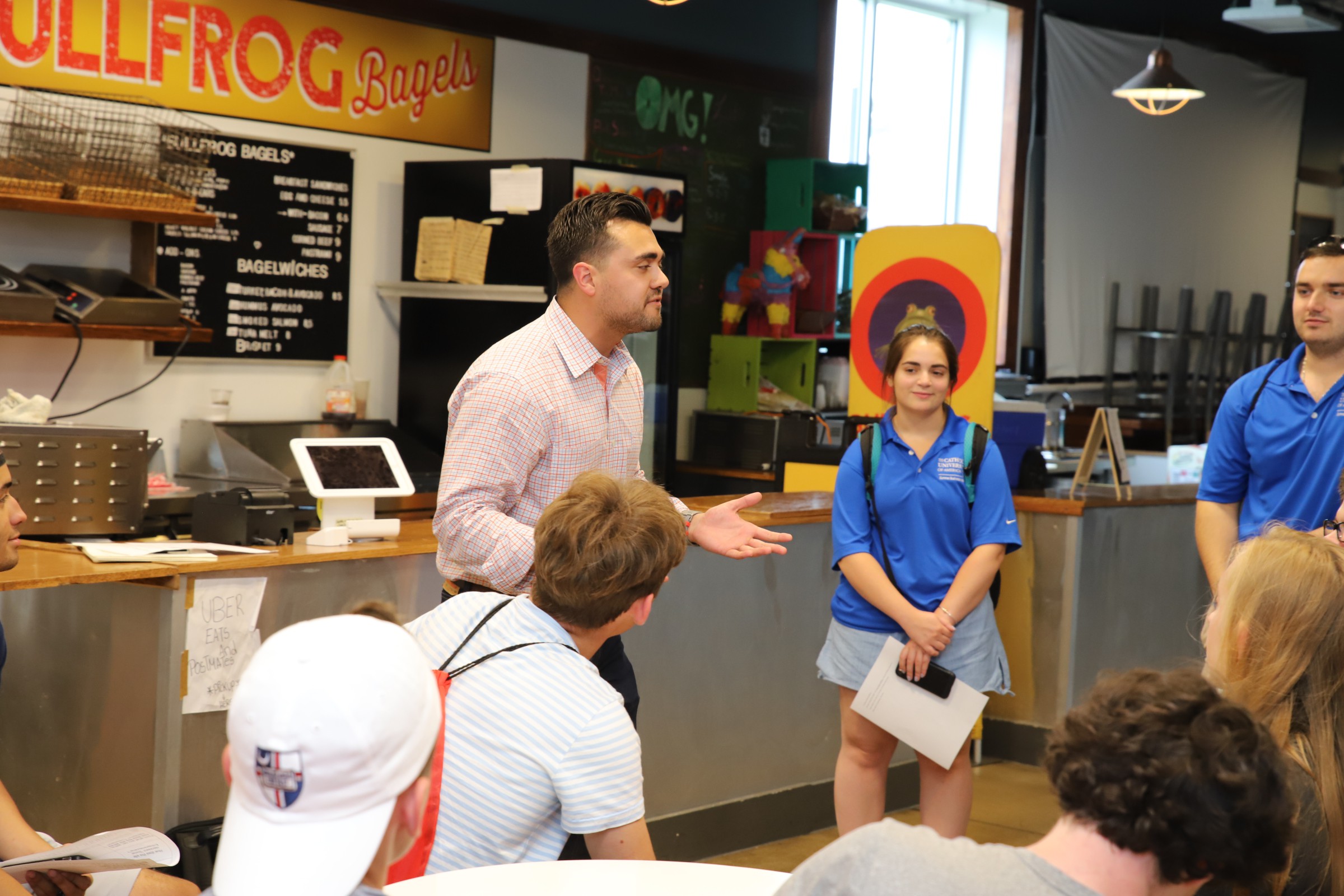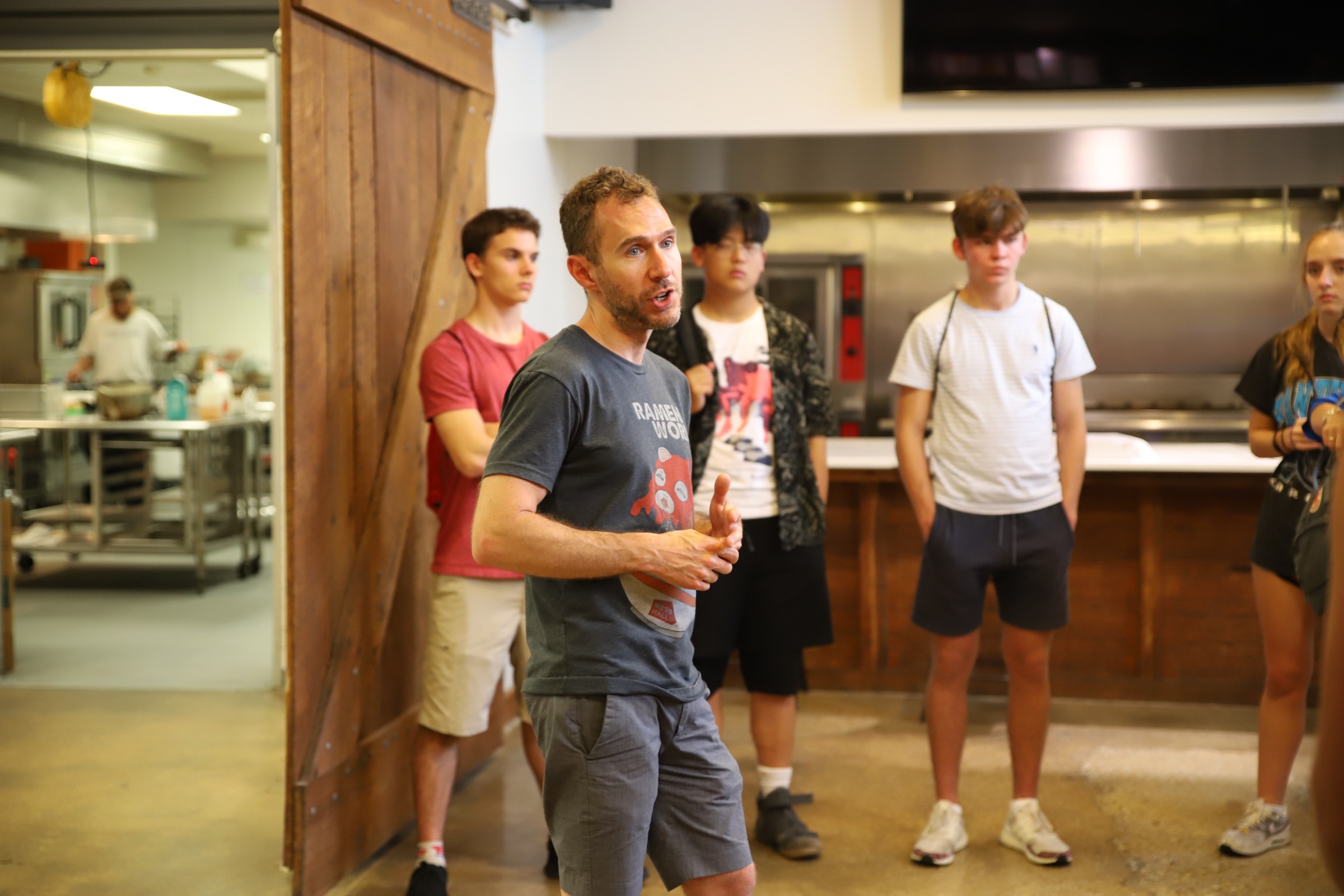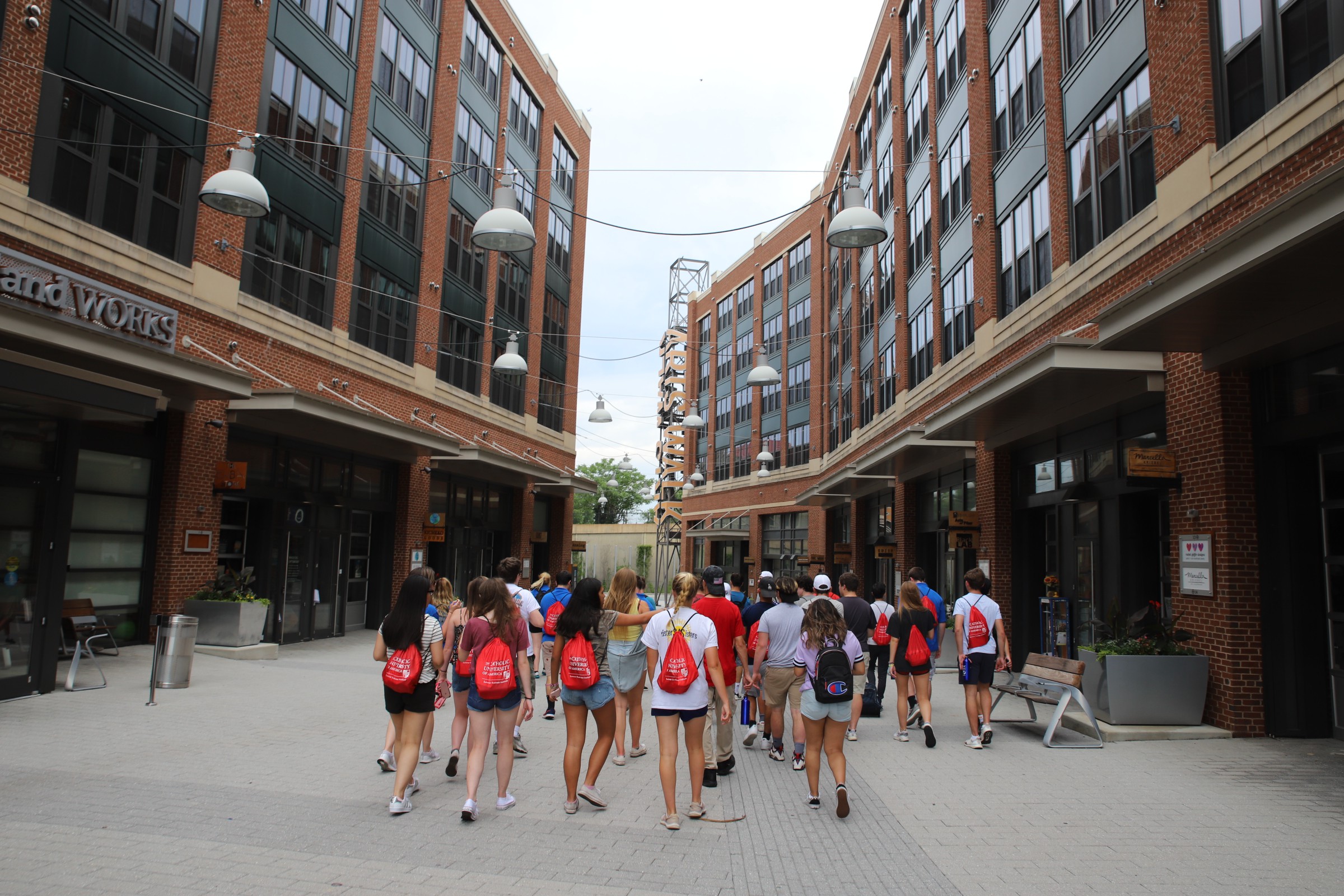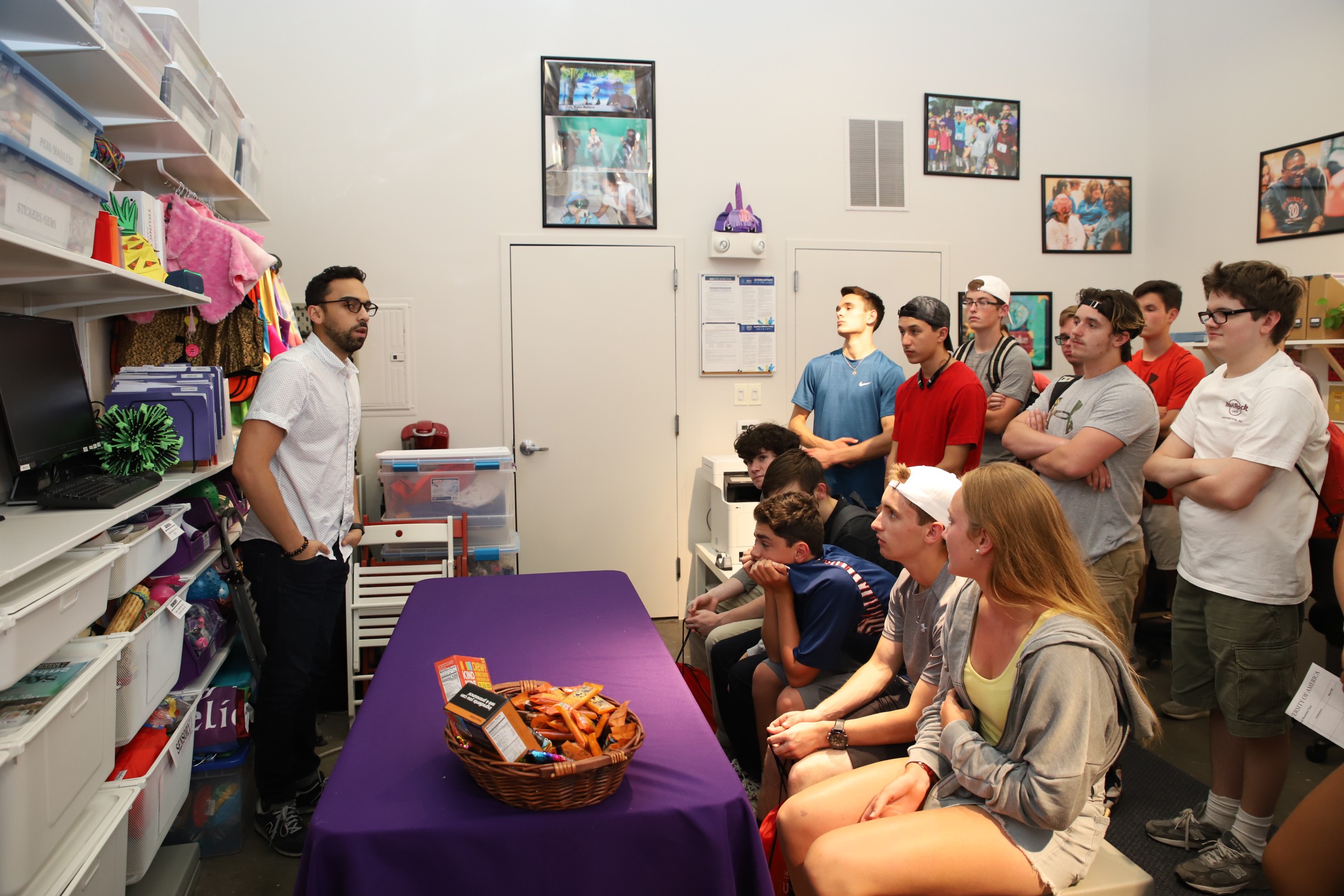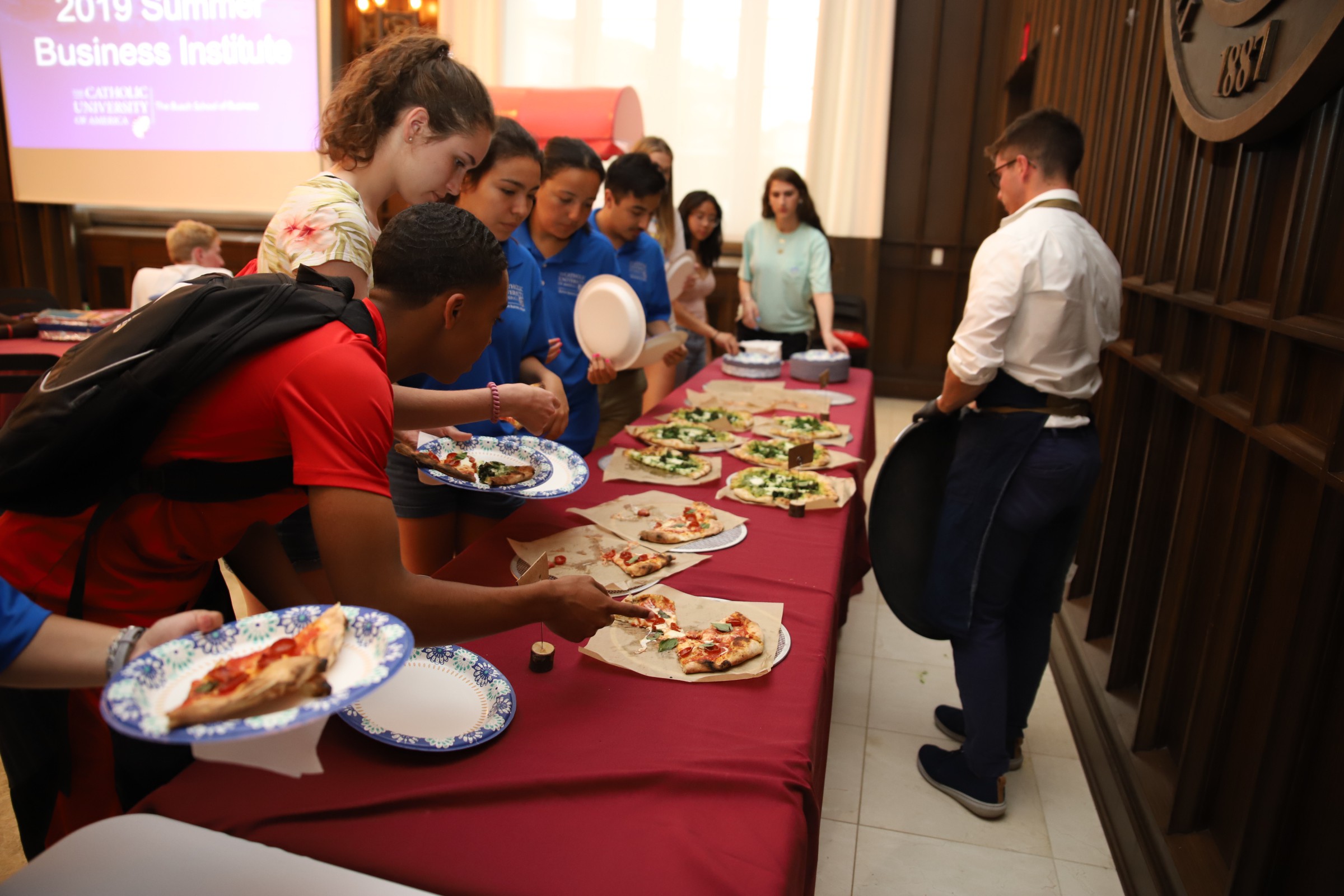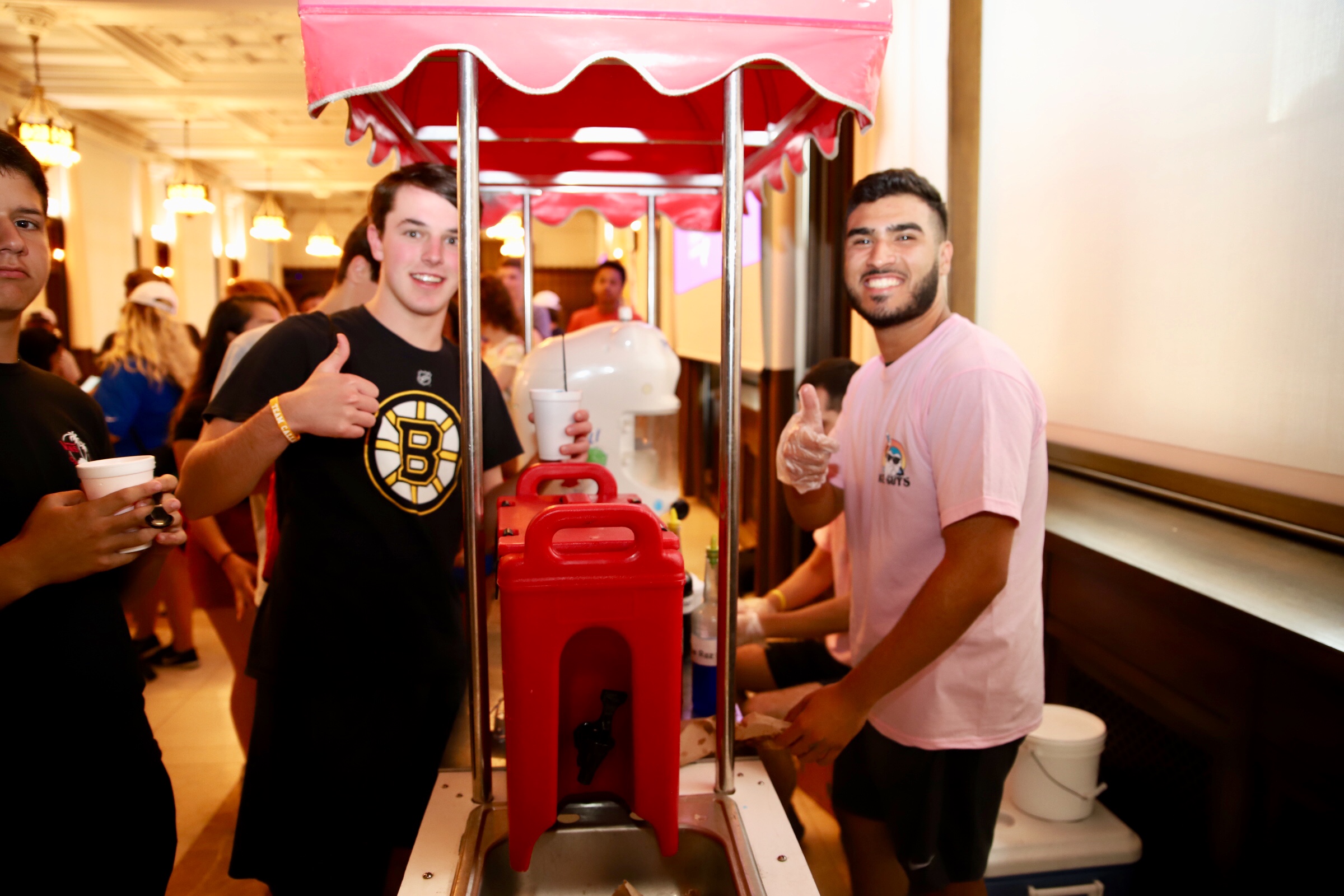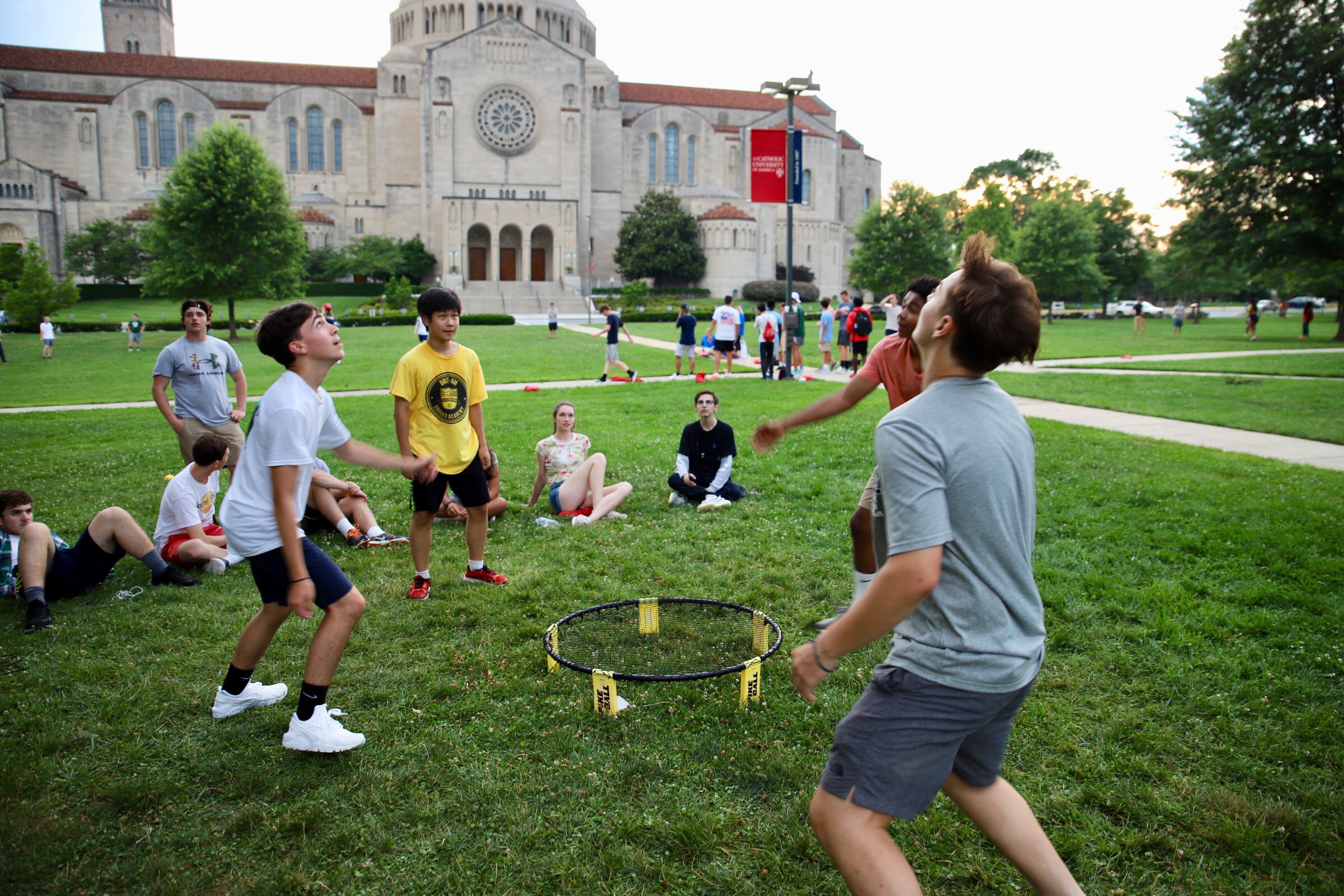 What's up, Mom and Dad?
Monday at SBI was filled with a bunch of fun things that made it an all around great day. Every day here begins with an optional Mass and Confession at 7:30 am. We had breakfast at the Student Restaurant that the students here call "the Pryz." It was cool to experience what a college dining hall is like There are so many options!
After we had a nice breakfast, we walked over to Maloney Hall's new auditorium where we listened to Carly Fiorina's presentation on Leadership. She is such an inspiring business woman. She talked about her life and how in order to reach her full potential, she had to go and find her own way. She gave us great advice about solving the problems we are meant to solve with courage and how we have more potential than we could ever imagine. Carly emphasized that leadership is found through courage, character, humility, empathy, collaboration, and seeing possibilities when nobody else can. At the end of her presentation, Carly answered a lot of our questions and gave us some great advice. Carly will dive deeper into these leadership topics in videos and workshops throughout the rest of the week and we will be doing fun workshops to practice our leadership skills. 
We then headed over to Heritage Hall where we listened to an interesting and informative presentation by Brian Becker on creativity. Brian works in the Ciocca Center for Principled Entrepreneurship at the Busch School. He works with a lot of local businesses in Washington, D.C. ... super cool! He talked about the four types of Entrepreneurship, the three engines of growth, and the difference between Entrepreneurship vs. Problem Solving. We learned a lot of helpful information for our Shark Tank projects!
We had lunch in the Pryz and then headed back to Heritage Hall where we began our Shark Tank projects with our counselors and team members. We were given a box of random materials, including tissue paper, tinfoil, paint, marbles, cords, sponges, and more, and we were tasked to create a new revolutionary product.  A lot of groups have some really cool and interesting ideas. We had to brainstorm solutions to problems that occur in the kitchen, in school lockers, or in cars. It was pretty difficult to think of things at first, but we had to get creative! At the end of the week, we will pitch our product to "CUA Shark Tank Investors." My team has an AWESOME idea…. I think we are going to win!
In the afternoon, we visited three local businesses in the Brookland, D.C. community. We went to two food incubators,
Tastemakers
and
Mess Hall
, where we learned all about the strategy and operations behind the businesses. Captain Cookie and the Milkman gave us yummy cookies at TasteMakers and MixiSquares gave us delicious dessert squares at Mess Hall. We walked across the street from campus to the
Arts Walk
where we visited a local business called Only Make Believe. It was neat to see all of the small businesses so close to Catholic U! Brian ended with a presentation about Washington, D.C. that tied all of our visits together. I love it here in the nation's capital. 
For dinner, we had Timber Pizza, a local business that partners often with Catholic University. They brought their brick oven right to campus and were making pizzas just for us! For dessert, we had Ice Guys. Ice Guys is another awesome local business, and this one was actually started by one of our very own counselors, Paul Egan! It rained a little bit around dinner time, but it cleared up just in time for us to go outside after we ate to play games on the Basilica Lawn. We played kickball, spike ball, and KanJam. Some of us also stayed inside to watch the movie, The Founder. I didn't know the story behind how McDonald's came to be… it was so interesting! 
I can't wait to tell you all about today! Check back tomorrow to hear from me. Thank you for letting me experience SBI, I'm lovin' it! Haha, get it?
Love,
Your Cardinal