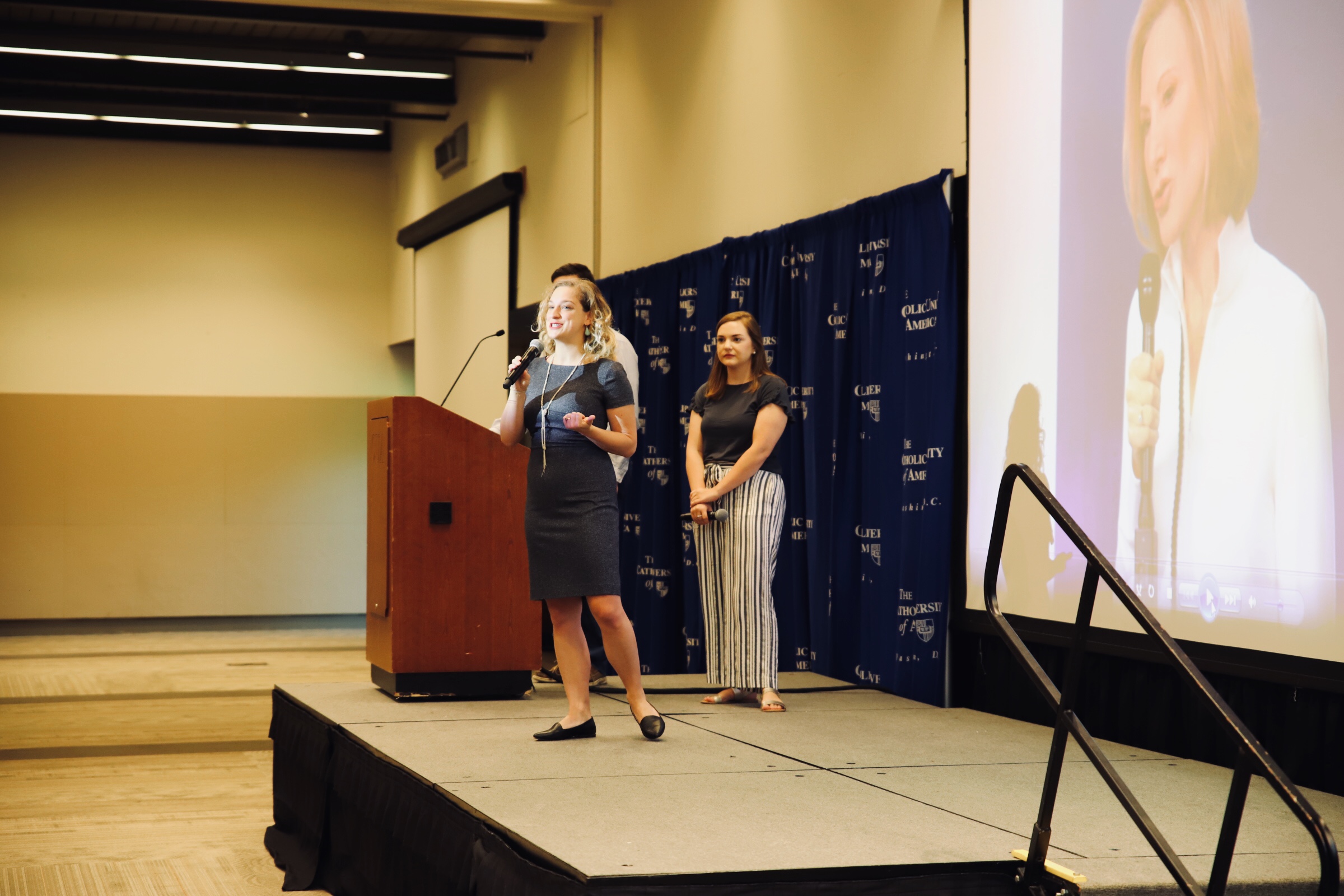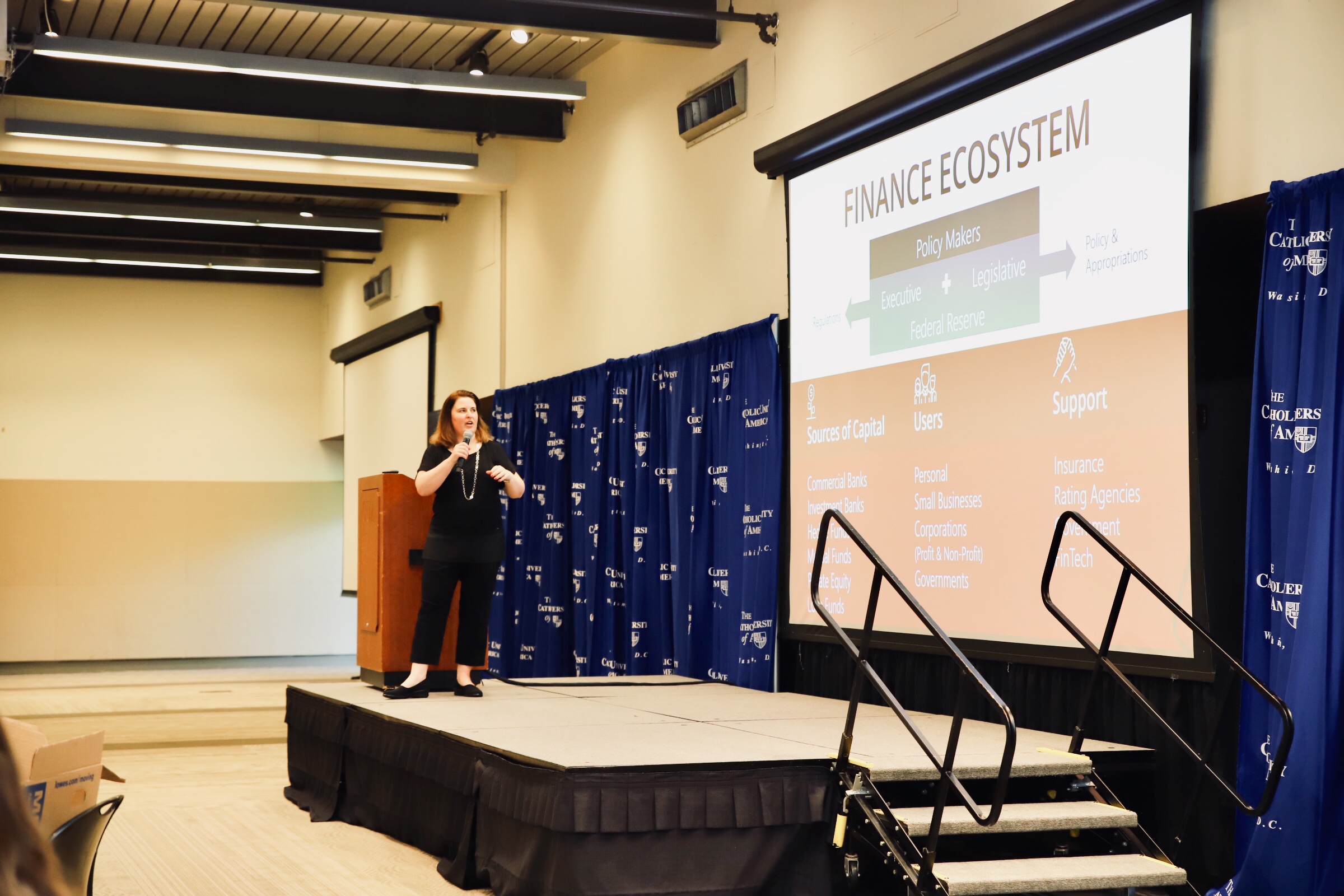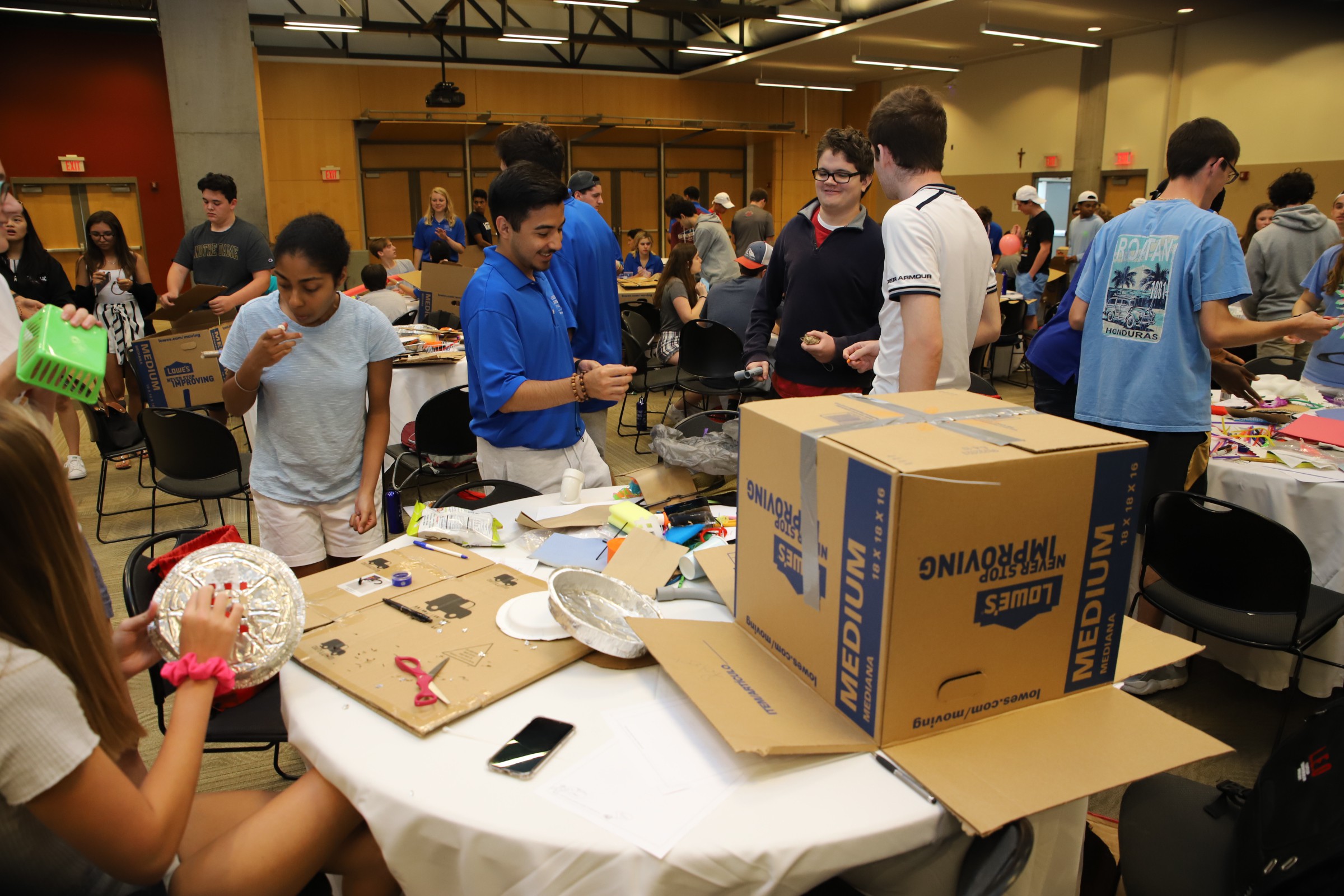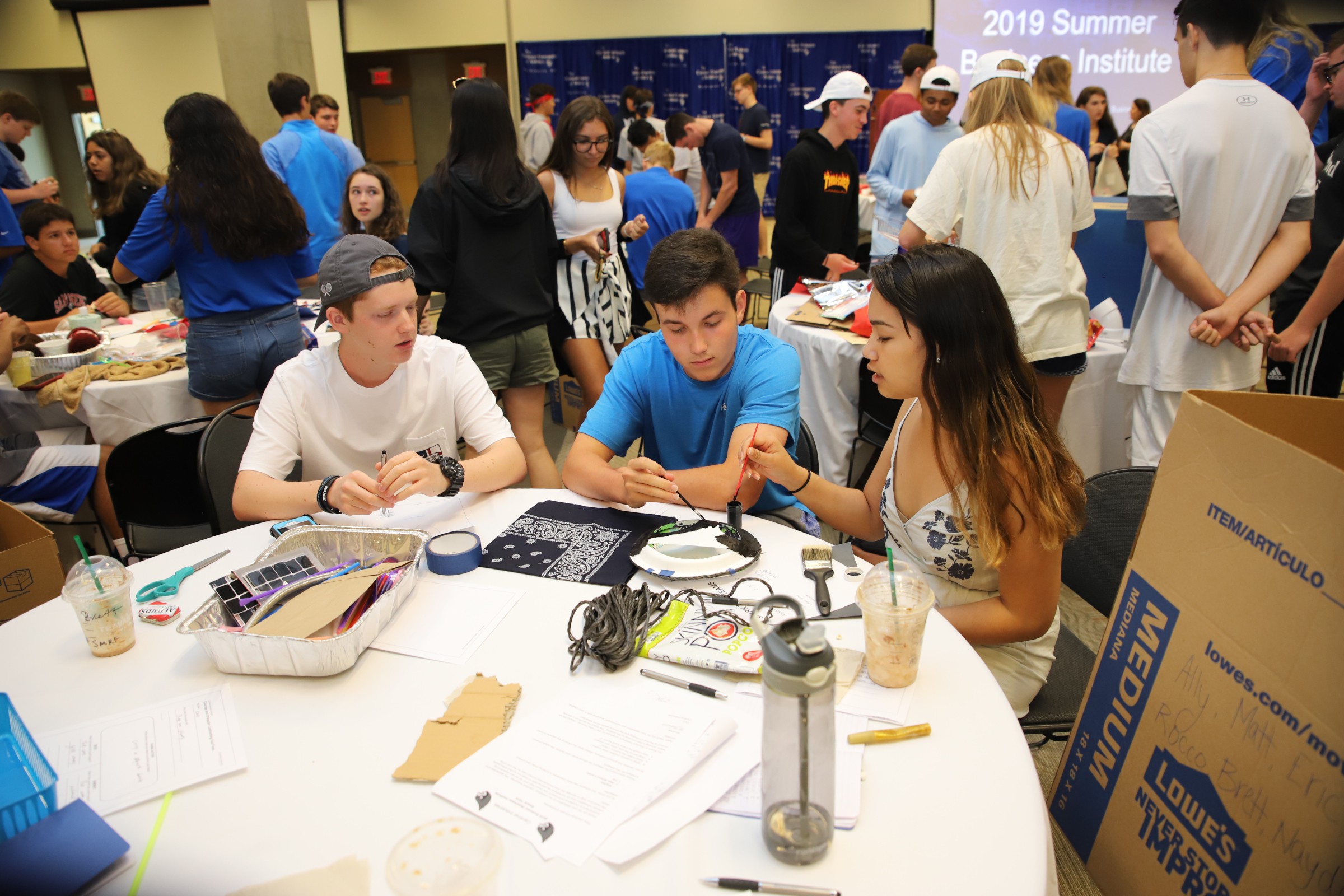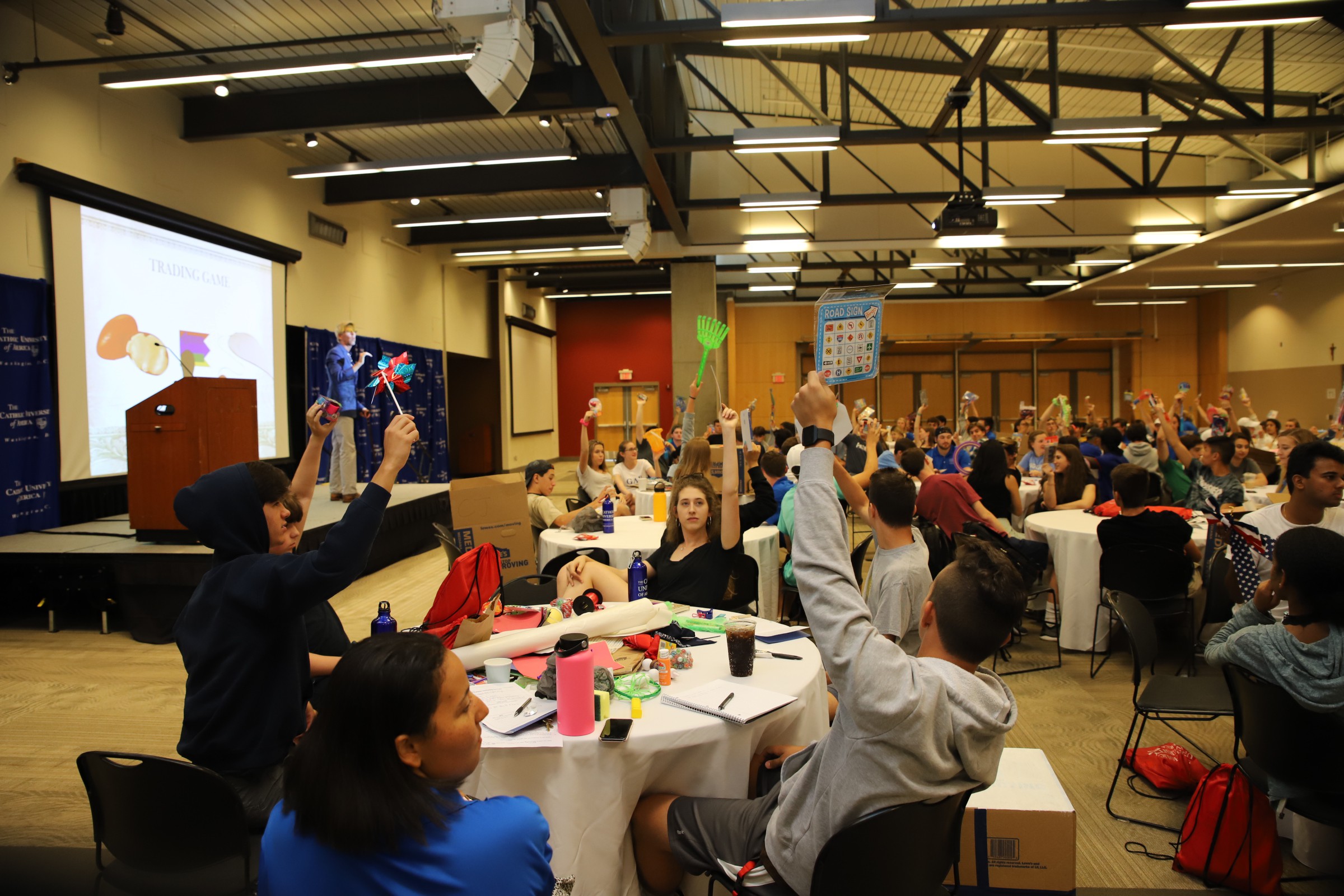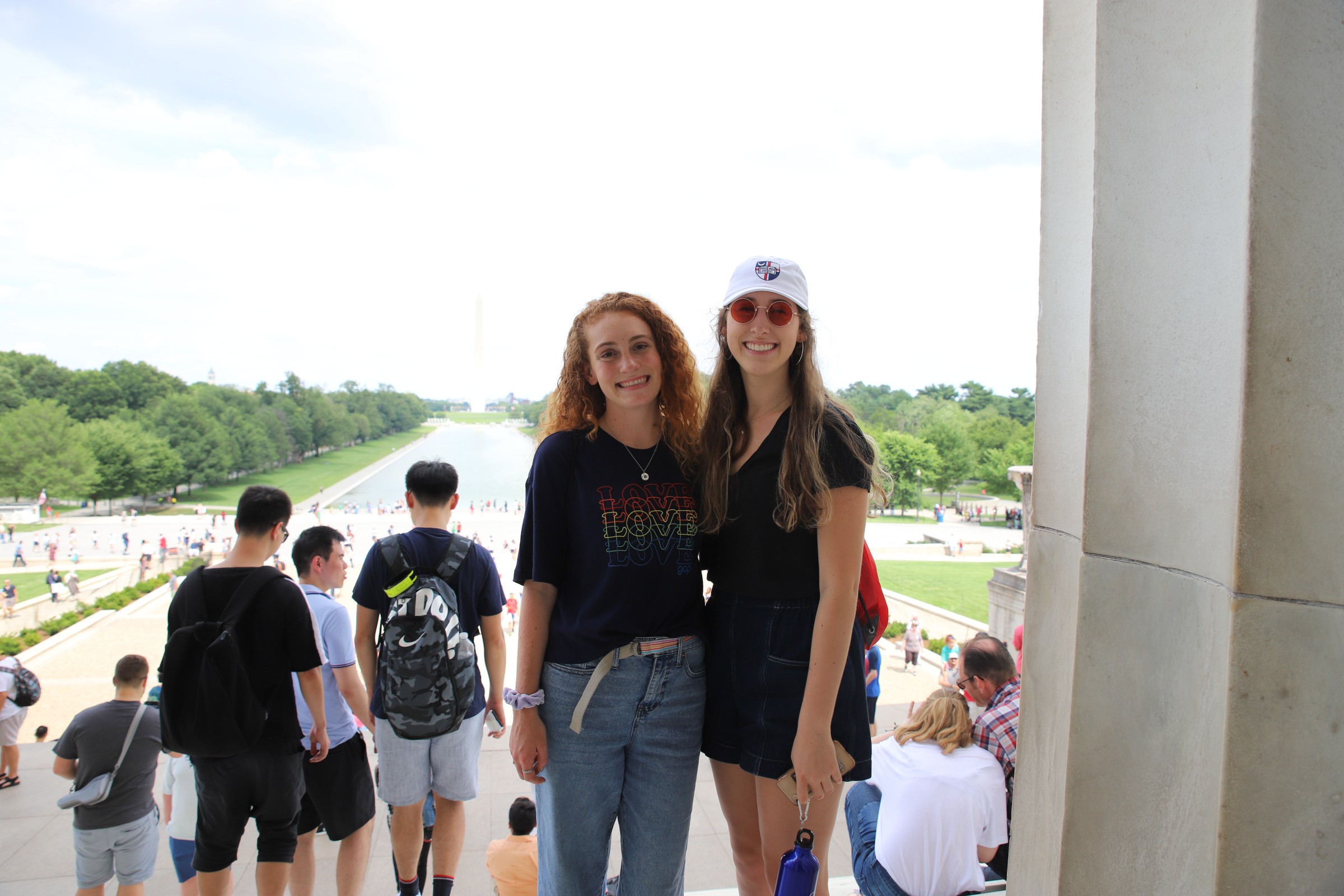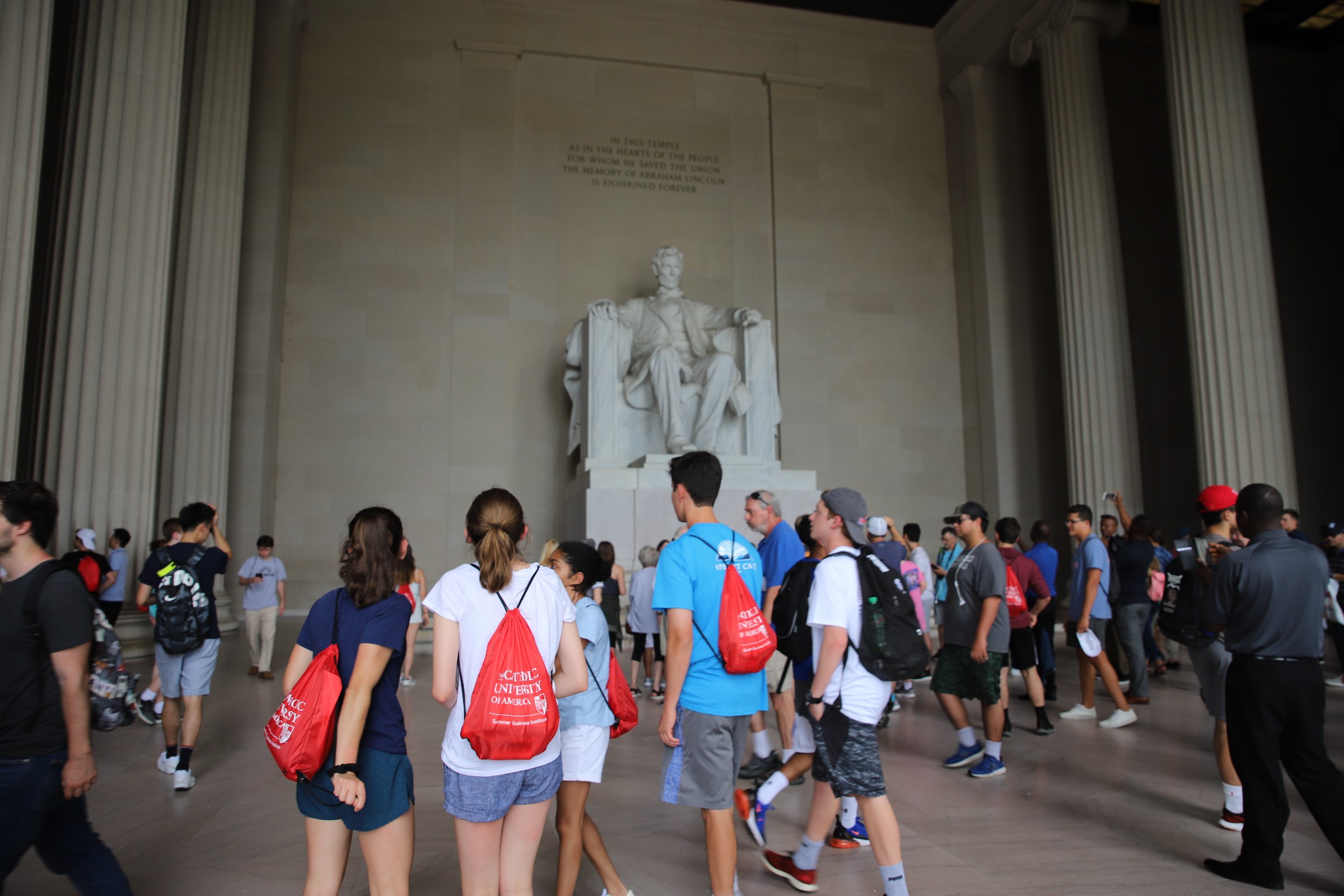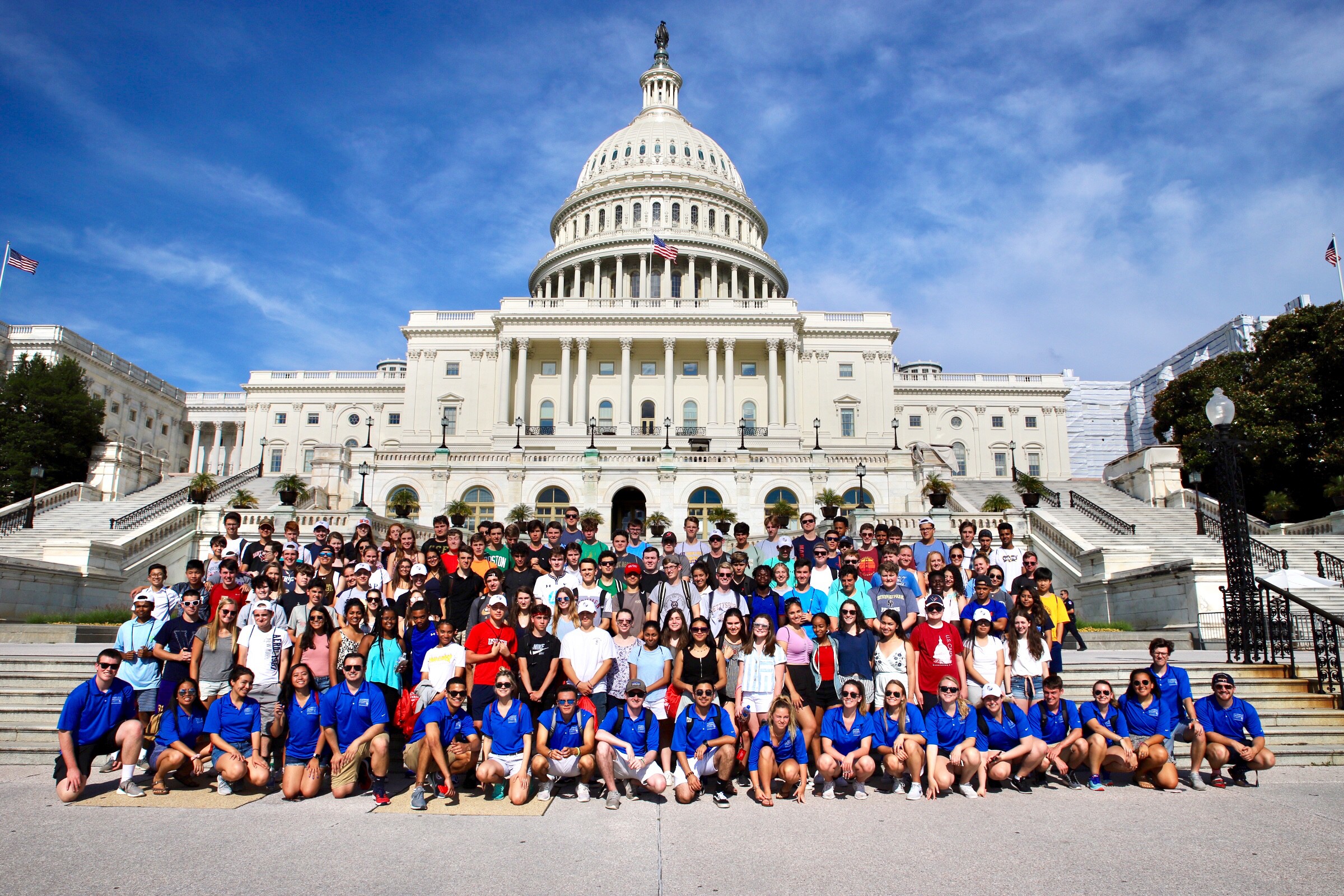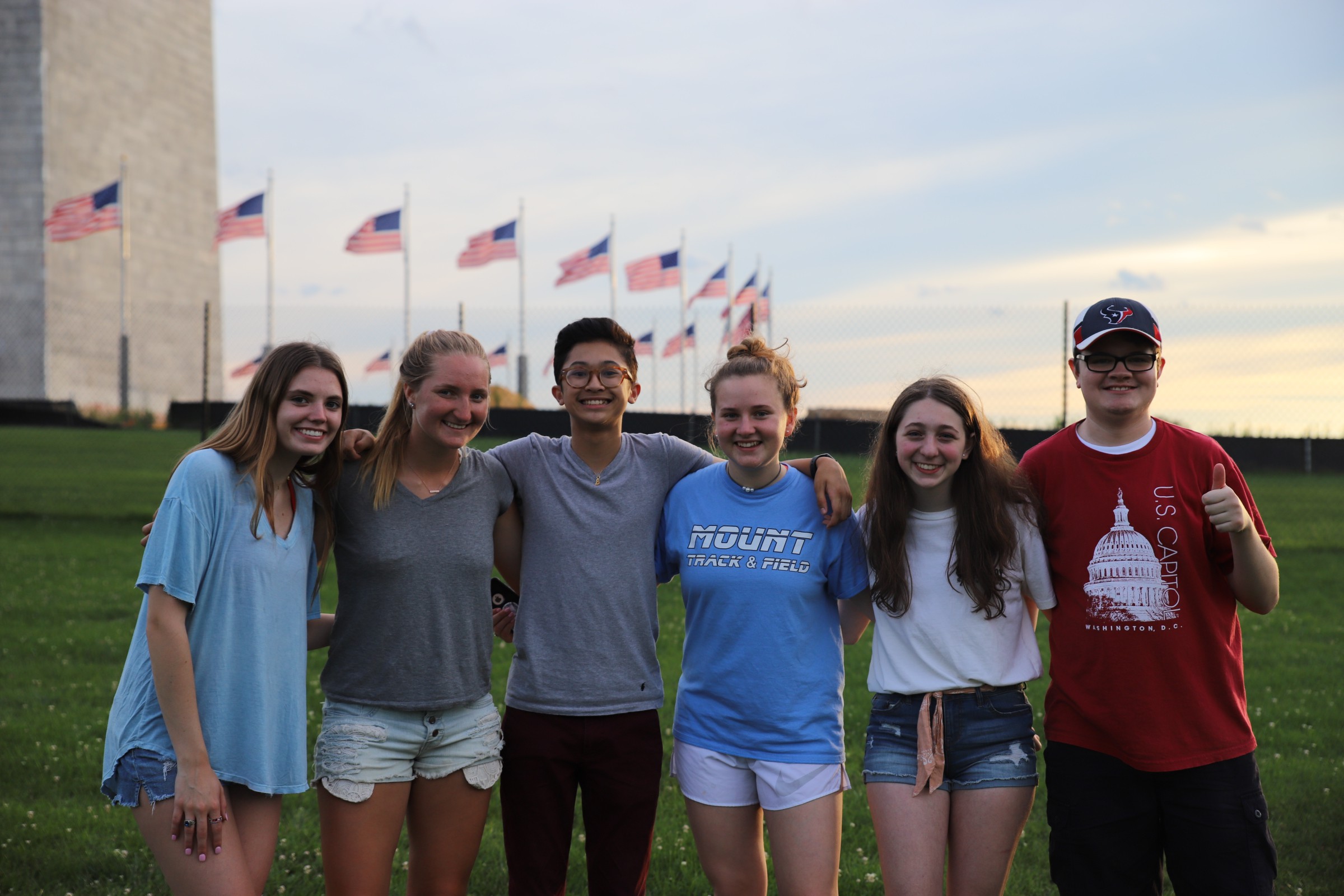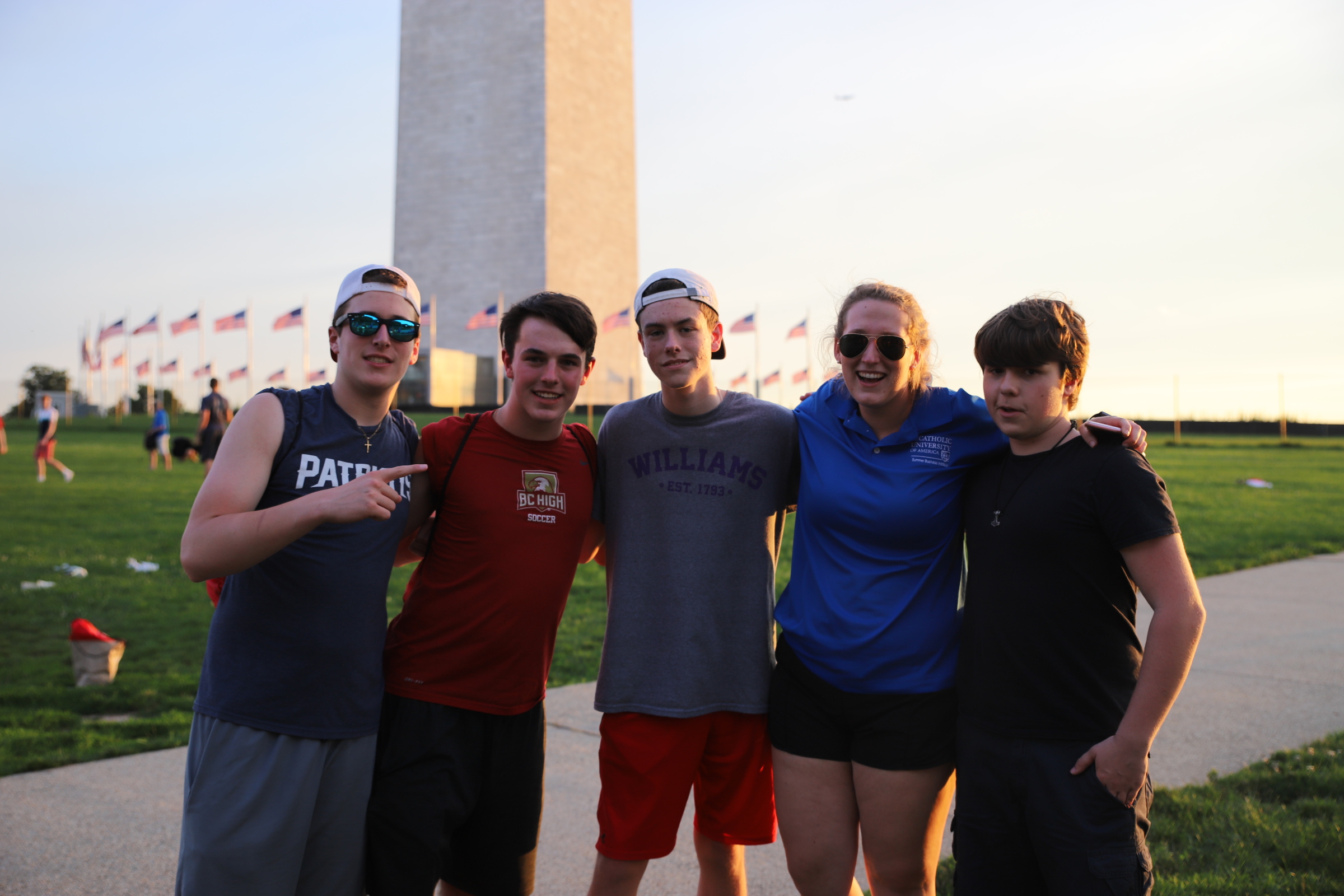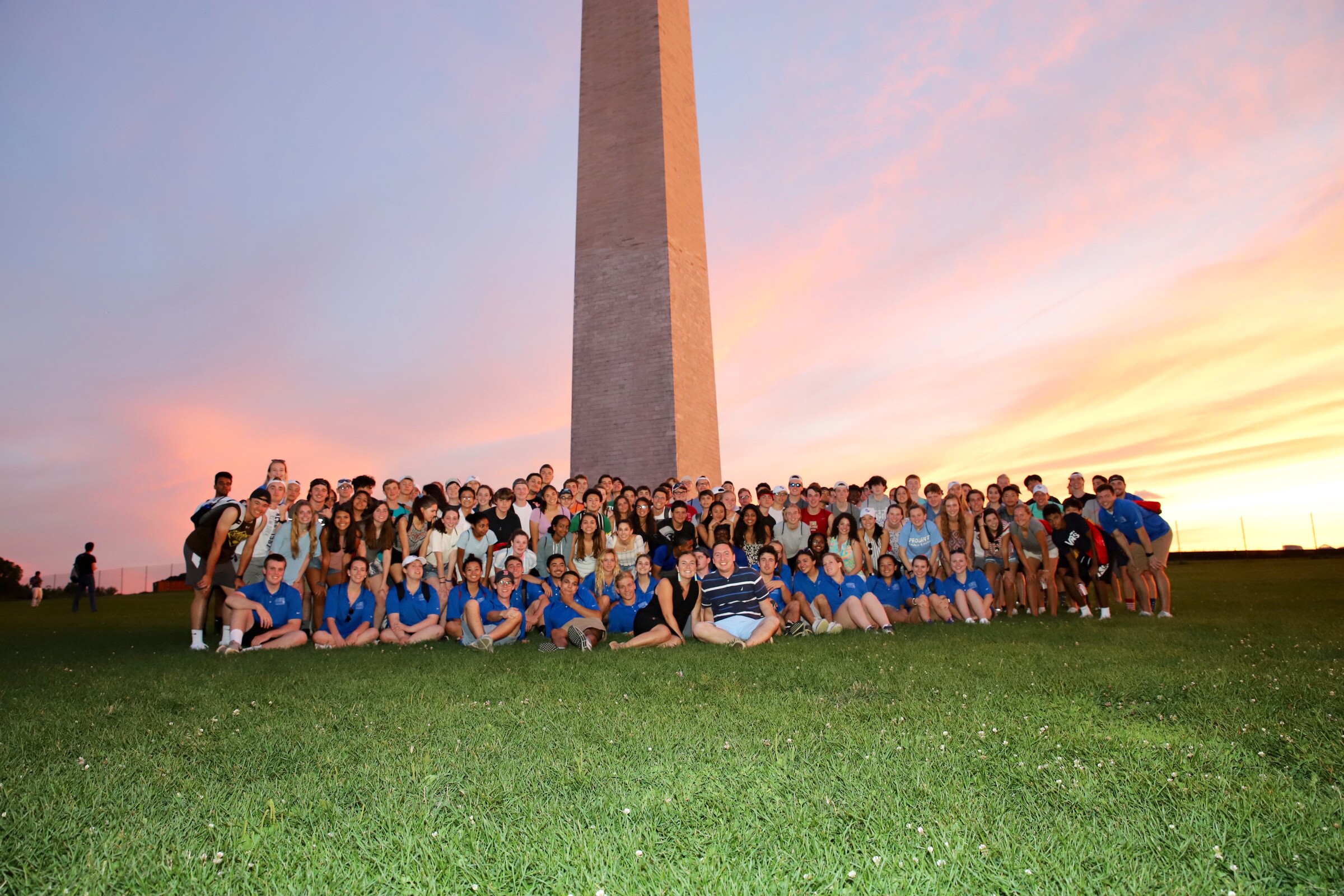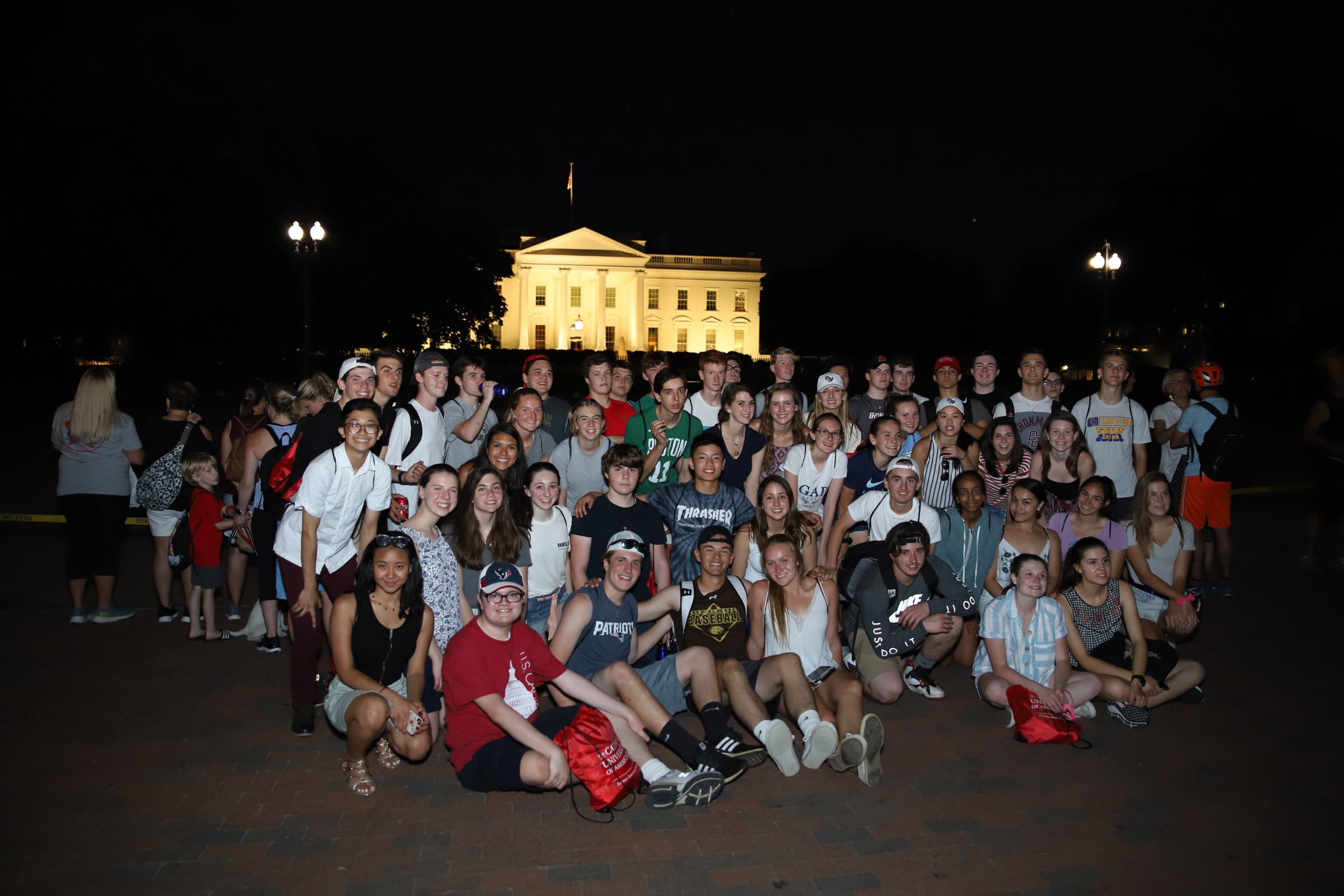 Hi Mom and Dad!

Tuesday here was Finance Day! Remember Carly Fiorina from yesterday? Well, she made a video for each day at SBI to dive deeper into different leadership topics. She gave us some really interesting insight on the importance of leaders having courage. After the video, we did a workshop reflecting on our own personal fears, but more importantly, recognized that we really can overcome our fears with a little bit of courage. 

Ms. Dawn Carpenter was next. She's a smart lady who taught us about finance, both personal finance and corporate finance. I learned a lot! I look forward to applying this new finance knowledge to my Shark Tank project. 

After that, we worked with our groups on our Shark Tank projects… it's starting to get intense out there! Our projects are really coming along. 

Jay Richards, a professor at CUA, spoke after lunch and gave a presentation on Economics. He had us play a "Trading Game," where we traded items from the dollar store in a few different rounds. We started with an item at random, then traded at our own table, and lastly traded around the room. After each round, we liked our product more and more. This game was not only fun but it also taught us the importance of free trade and how necessary it is for economies around the world to succeed. 

My new friends and I then went on a Washington, D.C. sightseeing trolley tour. We learned so many cool facts… did you know there are 35 bathrooms in the White House?! I was so pumped to visit and take pictures at the Washington Monument, Lincoln Memorial, Martin Luther King, Jr. Memorial, and more. After exploring, we took a group picture at the Capitol and finished off the day with an evening picnic playing soccer, frisbee, and fun lawn games on the National Mall. Did I mention the sunset? I'll show you pictures when I get home, it was incredible! 

On our way back to campus, some of us stopped by the White House for a photo It was beautiful to see at night! We took the metro back to CUA. It was pretty cool. 
I hope you're not having too much fun without me. Talk to ya soon!

Love,

Your Cardinal