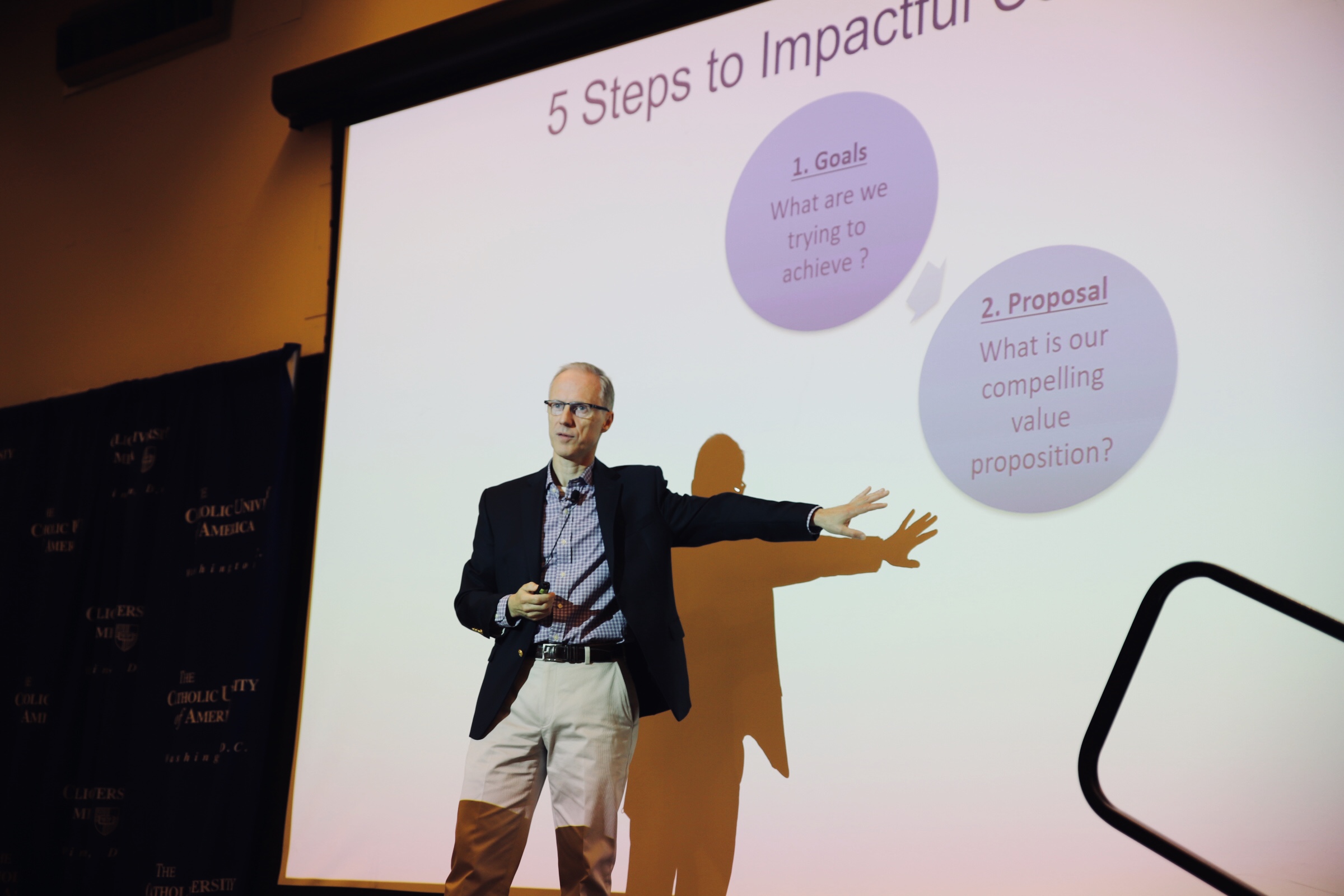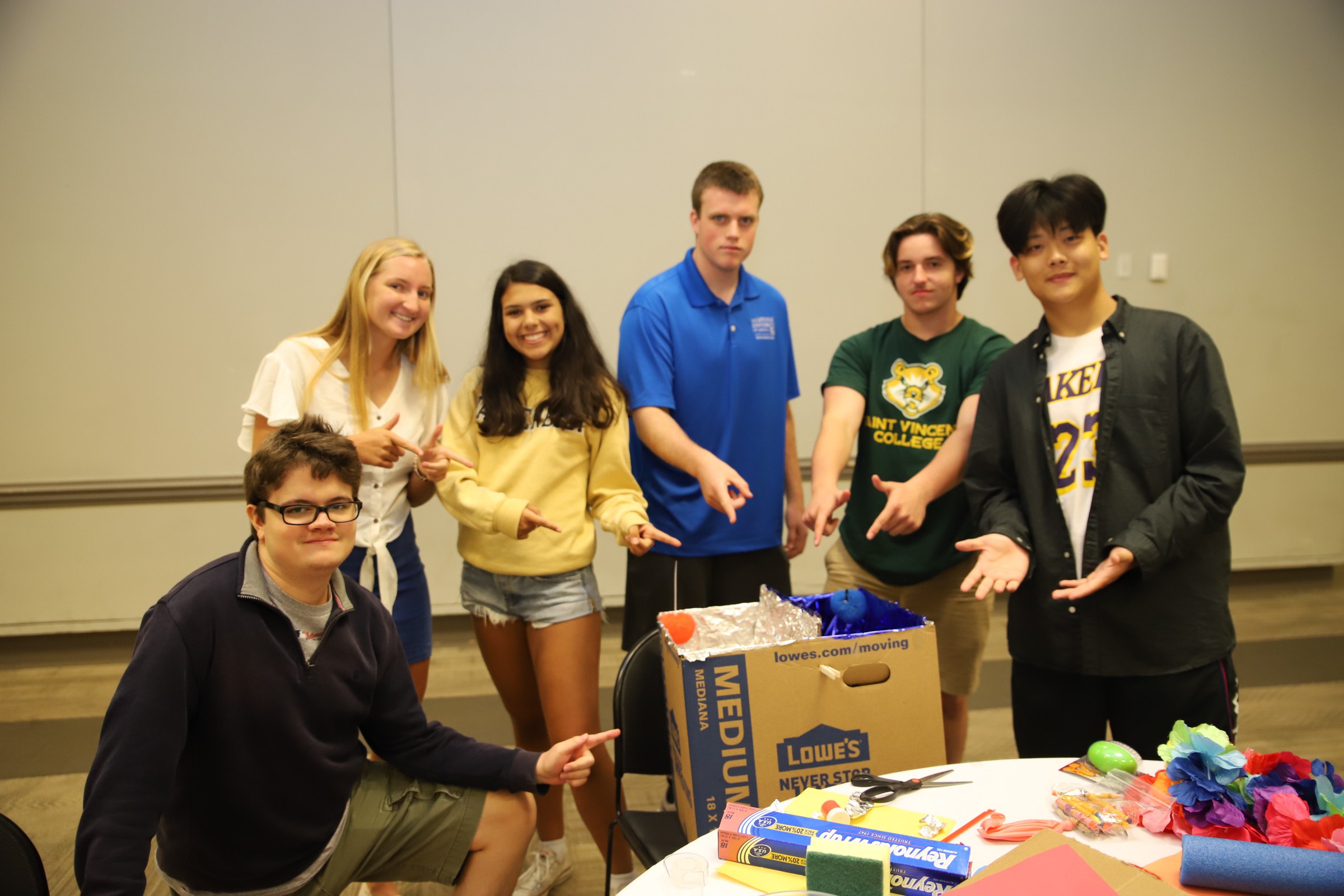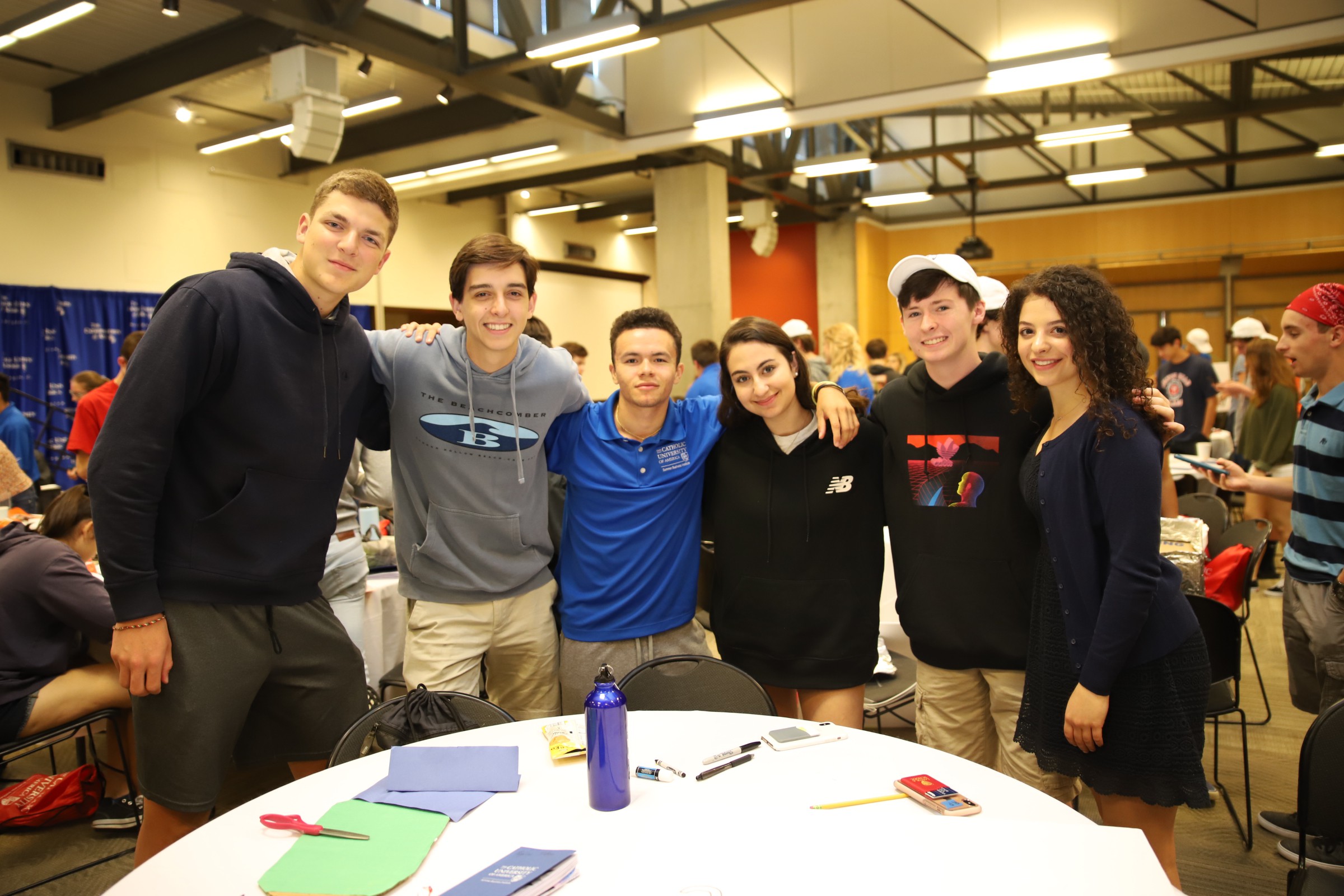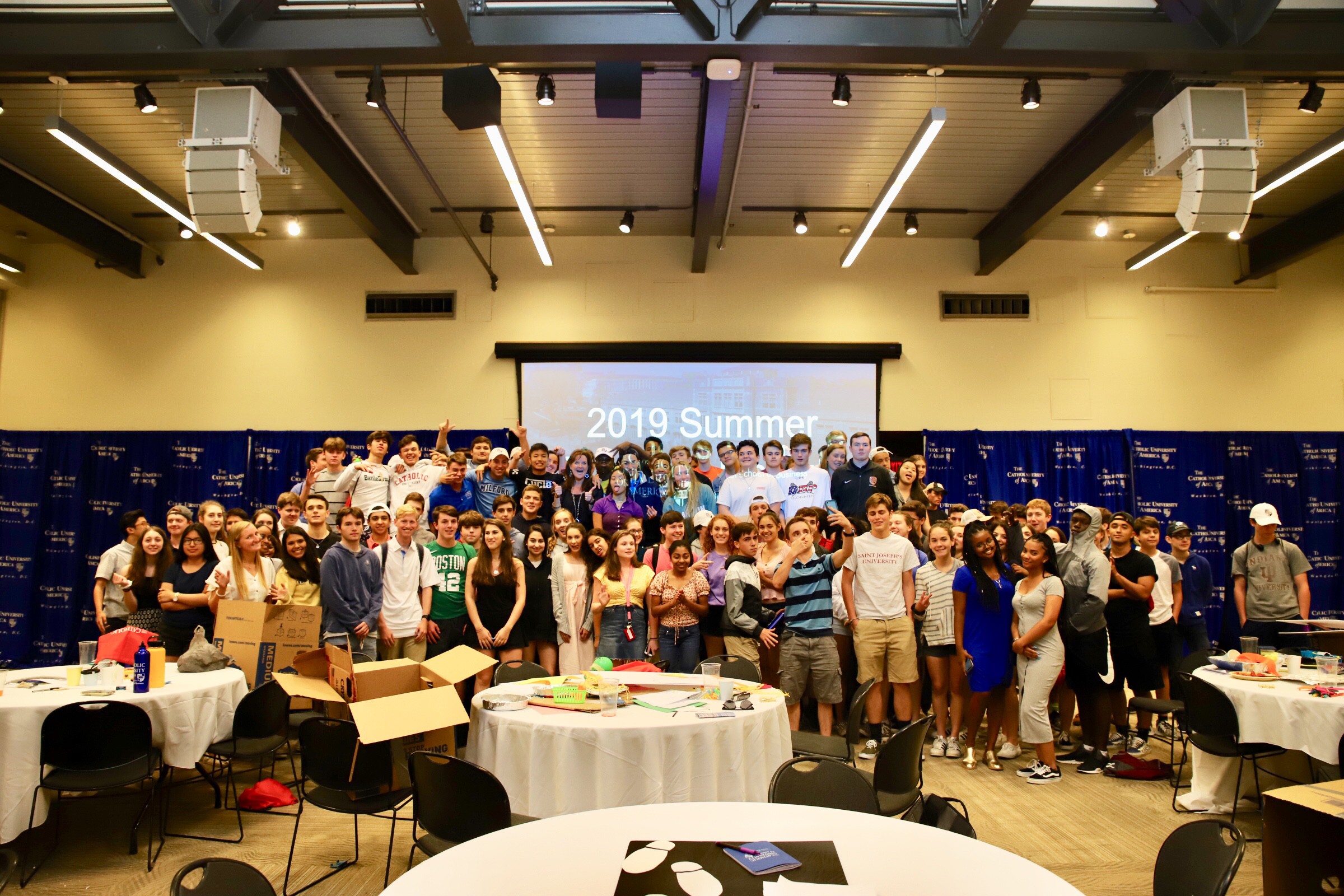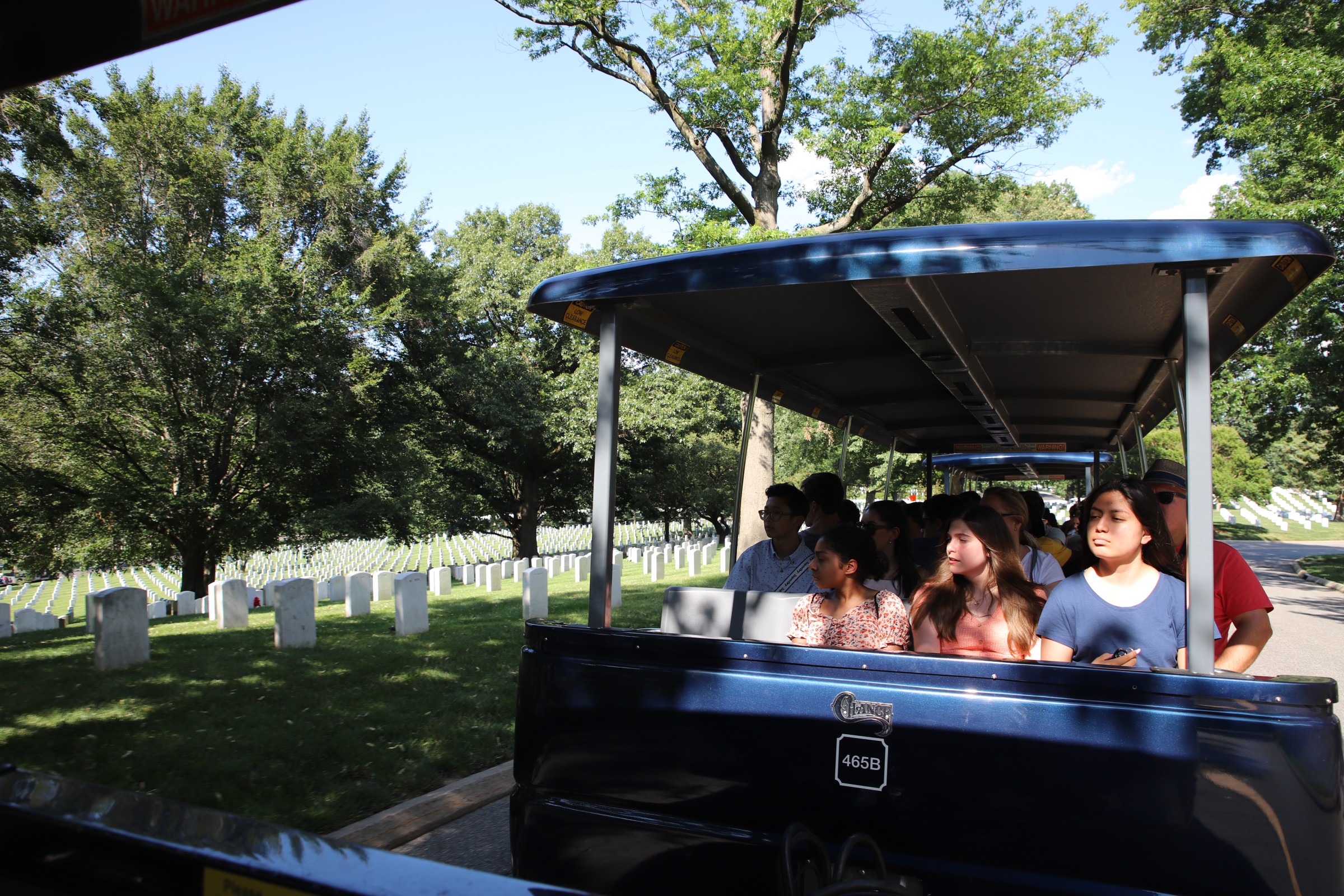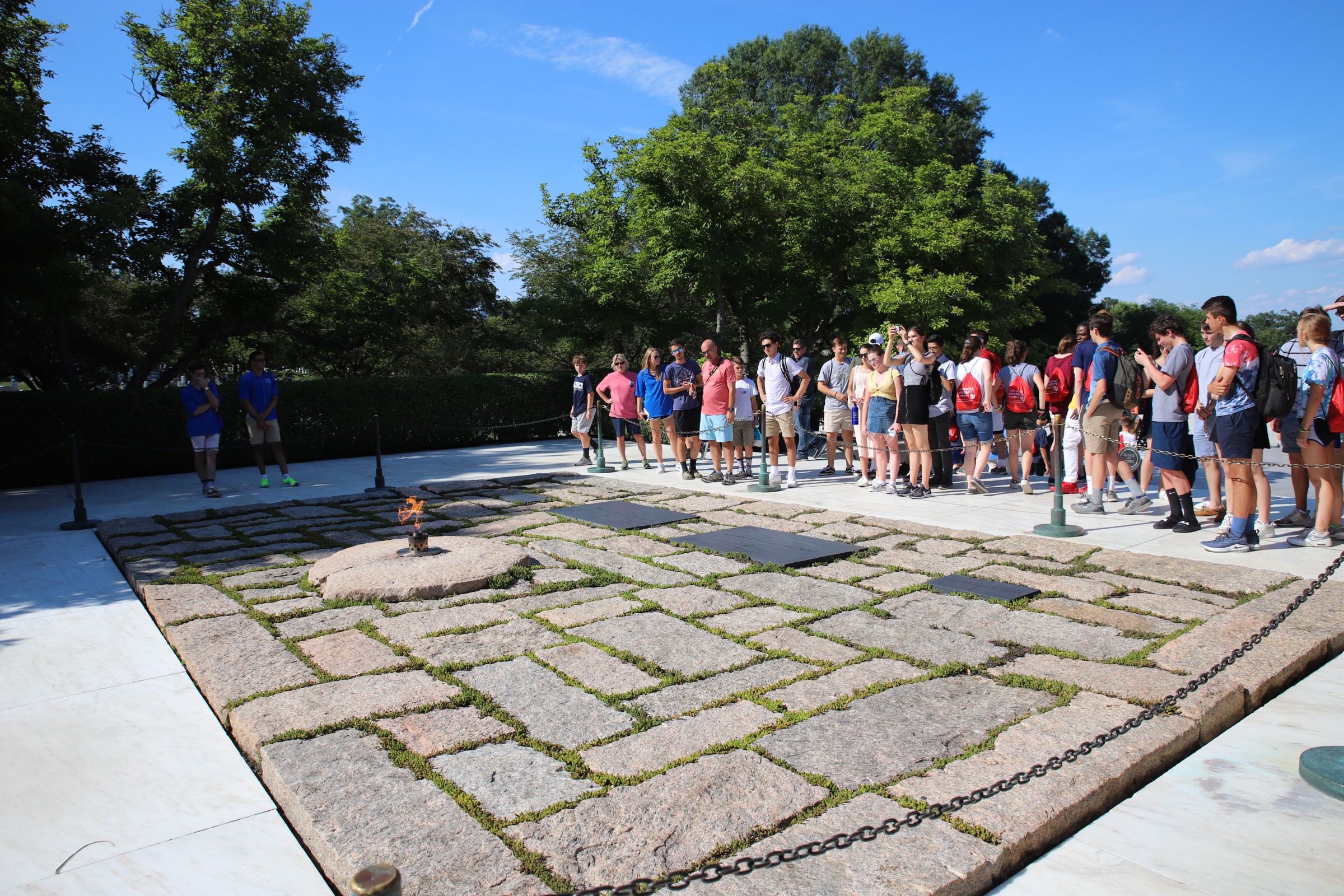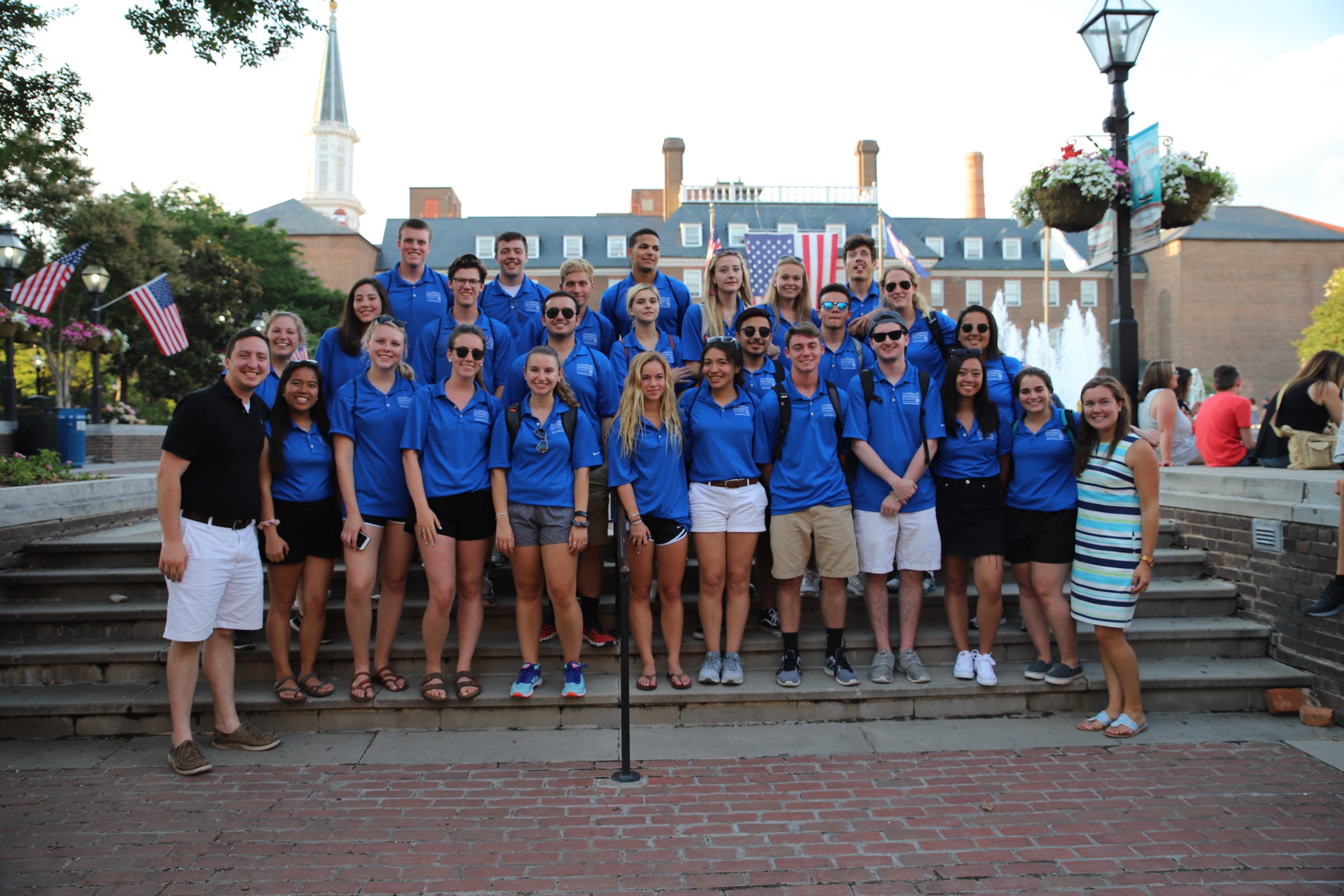 Hey Mom and Dad!
These past few days have flown by! I am having a great time learning new things and meeting new people. 
Today, we started off the day with another video of Carly Fiorina discussing leadership. Today, she had us examine our current state and then we focused on the steps we need to take in order to reach our desired future state. It was a helpful exercise!
After the workshop, John Egan, a marketing professor here at CUA, introduced the exciting topic of marketing. He talked about why marketing is so crucial to a prosperous and strong business by explaining the value that businesses need to present to people in order to grow. The value that marketing can bring to a business is incomparable. All of our groups will apply what we learned from his talk to our Shark Tank Projects by coming up with a poster board advertisement to creatively market our new products. Everyone really wants to win, but I think my group is going to take the prize! 
Krista Woods, inventor of "GloveStix," came and spoke to us this afternoon about her experience as an Entrepreneur. It really does take perseverance to create and grow a successful business! She shared her journey of ups and downs with us, remaining confident in herself and her product through it all. GloveStix is an awesome product to get the stink out of sports equipment and shoes (I think we might want to look into buying GloveStix for my lacrosse equipment…). Krista pitched her product on Shark Tank and she actually got a deal! It was so cool to hear her story and really learn and take away a lot from her experience. 
When presentations were over for the day, it was time to explore Arlington and Alexandria. First, we went to the Arlington National Cemetery where we got to see the Tomb of the Unknown Soldier and the Eternal Flame. Everyone was so respectful and quiet there. It gave us some time to think and reflect on the heroes who gave their lives for our freedom. After that, we visited Old Town Alexandria in Virginia. It was such a unique little town with cute shops, yummy restaurants, and of course… ice cream! I loved having dinner and enjoying a nice evening with all these new friends of mine. 
I'm so excited for tomorrow, we have our dinner dance! I'll tell you all about it soon.
Love,
Your Cardinal