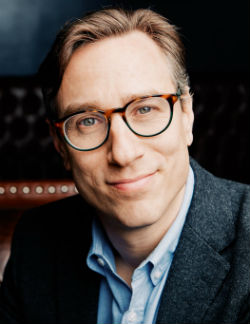 Distinguished Fellow
Derek Brown is a spirits and cocktail expert, consultant, owner of 2017 Spirited Award–winning "Best American Cocktail Bar" Columbia Room in Washington, D.C., and author of Spirits, Sugar, Water, Bitters: How the Cocktail Conquered the World, published by Rizzoli, April 2019.
A native Washingtonian with deep ties to the city—his great-grandfather was once D.C.'s police chief—Derek says Washington provides a unique vantage point as the capital city, having mixed drinks for everyone from royalty, ambassadors, and senators, to fellow Washingtonians, interns, and students. He's concocted cocktails at the White House, clinked glasses with Martha Stewart, and was even appointed Chief Spirits Advisor to the National Archives Foundation, a position that Derek jokes makes him the highest-ranking bartender in the U.S. government.
Derek's philosophy for crafting memorable drinks goes beyond what's shaken, stirred, and served in a glass. "When I think about cocktails, I think about how they connect to nature, I think about how they connect to history," he explained to Imbibe magazine, which named him 2015's Bartender of the Year. "I think about how they connect to the people who made them and the time they were living in."
Derek's passion for spirits has taken him across the globe where he's learned about the integral role food and drink play in the culture, customs, and values of communities worldwide. He's also written about drinks and drinking for The Atlantic, The Washington Post, and SevenFifty Daily, among other publications, and is a judge at the San Francisco World Spirits Competition.