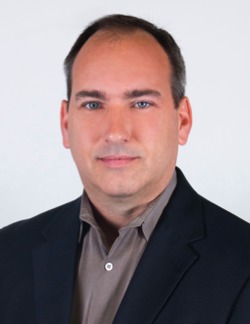 Distinguished Fellow
Chris pursues his calling to Service through Innovation via commercial and academic activities. He is an advisor, mentor, and interim executive to commercial and pre-commercial life sciences companies, with a focus on New Product Introduction. Chris co-founded AtheroMed (acquired by Philips Volcano) and as CEO raised its first $17M, built the team, and led the team through IDE approval. He transitioned to CTO and continued to oversee the technical and clinical development of the Phoenix® Atherectomy product family to achieve successful 510(k) submission. Prior to that, he was VP, Research & Development at Asthmatx® (acquired by Boston Scientific Corp). He has led the development and early commercial support of a wide array of life science products.
Chris has been an external advisor, mentor, and visiting professor in connection with The Catholic University of America, Santa Clara University, Plug and Play Tech Accelerator, and the University of Wisconsin IdeaAdvance SEED fund. He has helped develop and deliver undergraduate and graduate project curriculum and courses in innovation and medical device development.
Chris has a PhD in mechanical engineering from Stanford University; an MBA from The Wharton School, University of Pennsylvania with a concentration in Finance; a Bachelor of Mechanical Engineering from The Catholic University of America; and is an inventor on 70 US patents.