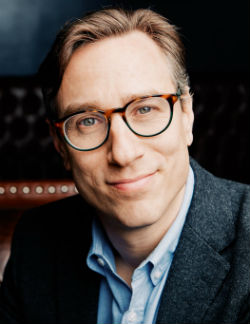 Distinguished Fellow
Derek Brown is the Director of Education for non-alcoholic spirits start-up, Spiritless, and an advocate for mindful drinking. Brown ran one of the best bars in the U.S., Columbia Room, named "Best American Cocktail Bar" by the Spirited Awards in 2017. He is also the author of Spirits, Sugar, Water, Bitters: How the Cocktail Conquered the World and Mindful Mixology: A Comprehensive Guide to No- And Low-Alcohol Cocktails with 60 Recipes.
Brown has written for a number of publications on spirits, cocktails, and well-being—from the Washington Post to Vox—and been featured in numerous magazines, websites, and news outlets for his work on spirits and cocktails. He served as the Chief Spirits Advisor to the National Archives Foundation, a job he jokes makes him the "highest ranking bartender in the U.S. government." In 2020, Drinks International named Brown one of the Bar World 100, a list of the top beverage figures effecting positive change in the global bar industry.
Brown has turned his attention, as one of the top bartenders and bar owners, from serving drinks to serving people, studying mindfulness and positive psychology at Penn LPS.