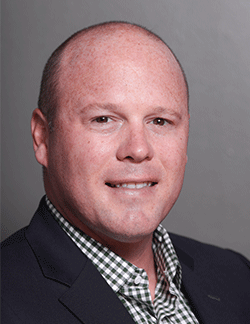 Academic Area
Entrepreneurship
School
Busch School of Business
Expertise
Entrepreneurship
Education
Fundraising and Events
Brian Becker is the Director of Small Business Outreach in the Ciocca Center for Principled Entrepreneurship.  Brian is focused on connecting the students and expert faculty in the Busch School with the vibrant small business community in Washington, D.C.
Brian has employed an entrepreneurial mindset throughout his career and has served as a teacher, administrator, and fundraiser in two different D.C. Catholic schools before joining CUA.  Whether in the classroom, the board room, parent meetings, donor meetings, or planning events, Brian believes in the power of leveraging shared values to create understanding, growth, and mutual satisfaction.
Most recently, as a part of his fundraising efforts at the Washington Jesuit Academy — a tuition-free Catholic school for young men grades 4-8 in Brookland — Brian created and executed NE EATS: A Celebration of Neighborhood Food and Beverage. Over 50 of D.C.'s best and brightest food entrepreneurs donated their products for the enjoyment of the attendees and the benefit of WJA and its mission each year. 
Brian and his wife Melanie live in Petworth with their two young children.
"I believe that Catholic University is positioned perfectly—ideologically, geographically, and intentionally—to be both a catalyst for small business growth and a conduit for Catholic Social Teaching in the Washington D.C community."                                                                    

– 

Brian Becker