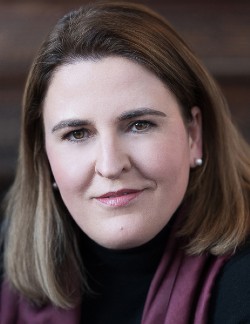 Academic Area
M.S.B.
School
Busch School of Business
Expertise
Nonprofit financial management
Capital market investment
Philanthropic capital investment
Cash management
Cash-flow optimization
Long-term asset management
Taxable and tax-exempt bond financing
Commercial credit products
Foreign exchange strategy
International financial operations strategy
Derivative strategy
Dr. Carpenter is an investment banker with the heart of a teacher and a scholar. She is a leading authority for financial management and the capitalization of social purpose corporations, having served for over 25 years as an investment and commercial banker and financial adviser to some of America's most venerable nonprofit corporations. Dr. Carpenter's work in business ethics also positions her as a leading authority in socially-responsible business and investment.
Dr. Carpenter is currently engaged as a Practitioner Fellow at Georgetown University's Kalmanovitz Initiative for Labor and the Working Poor where she serves on the advisory board as the co-developer of the Labor Capital Management Fellowship program. In her work at Georgetown University, she has also created a new Business Podcast Fellowship program in conjunction with the McDonough School of Business where she is leading a team to re-design and re-launch her iTunes Top 20 Business podcast More than Money -- ranked by Causeartist.com as one of the Top 15 Podcasts that Will Inspire You to Change the World. The new show is scheduled to launch in 2020.
Prior to her current engagements, Dr. Carpenter served as a community development financial consultant to the US Department of Treasury's Community Development Financial Institutions Fund where she has been responsible for reviewing applicants for New Markets Tax Credits Awards, Financial Assistance Awards for CDFI credit unions and regulated banks, and other US Treasury Department community development financing programs. She has also served as the Director of Capital Strategies for City First Bank of Washington, D.C., the first CDFI bank serving low- and moderate-income communities in the nation's capital. In addition, she advised the City First Bank Foundation which coordinates the corporate social responsibilities of the corporation. 
Dr. Carpenter's banking career has included serving as a Senior Vice President of Nonprofit Banking for both JPMorgan Securities (investment banking function)/JPMorgan Chase (commercial banking function) and PNC Bank, having previously been the founder of Eos Financial Group, a nonprofit financial advisory subsidiary of the National Cooperative Bank, and beginning her career as a public finance investment banker with Alex. Brown & Sons.
In service to the broader community, Dr. Carpenter currently serves as a member of the investment advisory board of the Finance Committee of the American Society for Microbiology. Previously, she has served as the Co-Chair of the Board of Advisors of DC Habitat for Humanity and was a founding Advisory Board member of the School of Business and Economics at The Catholic University of America in Washington, DC. She has also served as the Chairman of the Investment Committee and as a member of the Finance and Audit Committee of the US Conference of Catholic Bishops' Black and Indian Missions Office. In addition, Dr. Carpenter has served as the Chairman of the Arlington County, Virginia Industrial Development Authority and as the Treasurer of the Board of Directors of the Oakcrest School in McLean, Virginia.
Dr. Carpenter is a frequent writer and lecturer on the integration of Catholic theology and social teaching and business and the principles of contributive justice. Ms. Carpenter is currently the North American editor of the Corporate Social Responsibility and Business Ethics blog and teaches Applied Financial Management in the MS in Business program at the Busch School of Business at Catholic University of America. Prior to these roles, Dr. Carpenter has taught nonprofit financial management courses in the graduate programs of public policy at both the University of Maryland and George Mason University.
Dr. Carpenter earned her doctorate from Georgetown University, where her groundbreaking work in applied ethics is rooted in a theological understanding of the nature work and the responsibilities of wealth. For her doctoral work, Dr. Carpenter has been recognized with the 2020 Spirit of Georgetown Award. Her work in contributive justice theory offers unique insights in moral foundation theory particularly as it can be applied in business ethics and stakeholder theories in management. Dr. Carpenter has previously earned a earned a M.P.M. in Public Sector Financial Management from the University of Maryland, a M.A. in Sacred Theology from the Notre Dame Graduate School of Christendom College, and B.A./M.A. in Political Science from American University.