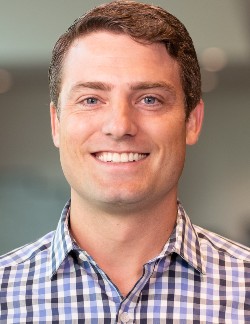 Academic Area
Strategy, Management, and Operations
School
Busch School of Business
Expertise
Communications
Management
Finance
Dr. Carl Ciovacco is a Lecturer at the Busch School of Business. His academic interests include business communications and management as well the nexus between economics and national security.

He is currently a Senior Director at Capital One where he focuses on business strategy and communications in the Retail and Direct Bank. Prior to joining Capital One, he served as a management consultant for Booz Allen Hamilton and as a military officer in the U.S. Army.

Dr. Ciovacco's research has been published in academic journals and magazines including Harvard International Review, Journal of Strategic Studies, The American Interest, The National Interest, Studies in Conflict and Terrorism, Journal of Policing, Intelligence, and Counter Terrorism, Strategic Insights, and Armchair General Magazine where he co-authored an article with the current Prime Minister of Bangladesh Sheikh Hasina.

Dr. Ciovacco holds a bachelor's degree from West Point, a master's from Harvard University, and a Ph.D. from Virginia Tech's School of Public and International Affairs. 

He lives in Alexandria, Virginia with his wife Katya and five children. His oldest son attends Gonzaga College High School in Washington, D.C.