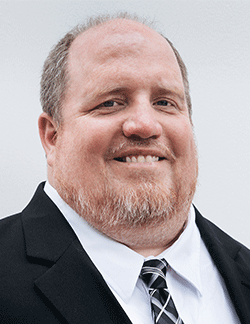 Academic Area
Accounting
School
Busch School of Business
Expertise
Corporate Accounting
Computerized Accounting
Professor Evans became an adjunct faculty member in August 2010. Michael is currently Director –Budget and Operational Analysis for the National Association of Social Workers and has held several positions with NASW over the 10 plus years.
In addition, Michael has held several roles with a credit union, a small business, law firms and a government contractor. Over his career, he has helped to lead or has lead the reorganization or upgrading of the accounting departments through the use of automation and best practices at every employer.
Michael has fed his passions outside of accounting through part-time jobs as a substitute teacher, a baseball umpire and a ghost tour guide. He has found that experiences in these other pursuits have provided him with experiences and perspectives that allow him to impart further business lessons to his students.
Professor Evans has a B.S. in Accounting from Virginia Tech and an M.S. in Accountancy from George Mason University. Michael has been a licensed Certified Public Accountant (CPA) in Virginia for over 25 years and has been designated a Chartered Global Management Accountant (CGMA) since its inception in 2012.
Michael, a native of Alexandria, Virginia, and his wife Claudia, a native of Honduras, reside in Springfield, Virginia, with their son, David, who attends Angelus Academy. The Evans family is highly active at Good Shepherd Catholic Church in Mount Vernon area where Michael has been a parishioner for over 25 years.
"When I enter a classroom, I bring my 30 plus years of accounting and business experience to supplement the textbooks. I pass along to my students my thoughts and advice to put them in the best position to be successful in whatever aspects of business they find themselves upon graduation from Catholic."