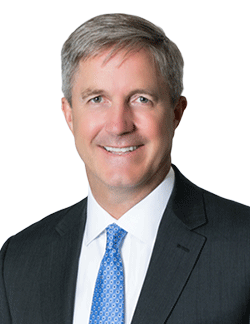 Academic Area
Accounting
School
Busch School of Business
In 2010, Bo founded 20-20 Services LLC with a vision of again delivering core training to the accounting profession that is timely, relevant, and affordable, while providing the client service firms deserve. This has allowed him to get back into the learning side of public accounting, working with former colleagues and new team members. Since opening its doors, 20-20 Services has experienced successful growth, expanding its audit and tax training programs, while continuing its leadership development and support programs for the public accounting profession.
Bo's career has included 10 years of national and local public accounting experience, and six years as controller or CFO in various industries, including private and public companies.
He acted as President and COO of AuditWatch for nine years. In November 2007, AuditWatch was sold to Thomson Reuters and Bo transitioned out of the company in February 2008. From 2008 to 2010, Bo served as the Business Development Manager of a Top 100 accounting firm in the Washington, DC marketplace.
Bo is a graduate of the University of Maryland, College Park. He earned his certification in Leadership Coaching from Georgetown University and is a member of the International Coaching Federation (IFC). He was a national audit instructor while at Ernst & Young and a regular conference speaker for the public accounting profession while at AuditWatch. In 2004, he was selected by Accounting Today as one of its "Top 100 Most Influential People in Accounting". He is a member of the AICPA and the Maryland Association of CPAs. Bo is currently an adjunct professor at The Catholic University of America.
""