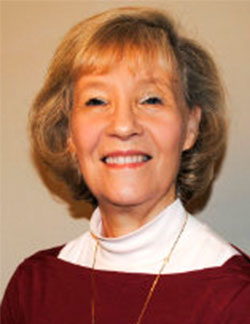 Academic Area
M.S.B.
School
Busch School of Business
Bette Hoyt was formerly The Global Research Manager at ExxonMobil retiring in 2013. Hoyte was recruited to the M.S.B.A. Program by Program Director and fellow ExxonMobil employee Stewart E. McHie.
Hoyt focuses her attention on student engagement with lectures and uses her presentation skills from ExxonMobil to teach. Hoyt hopes to prepare students for both the profit and nonprofit business marketplaces. She believes that in today's job market employers are looking for the practical business related skills that the M.S.B.A. program teaches to students with non-business degrees.

An M.S.B.A. degree from The Catholic University of America incorporates ethics and Catholic Social Teaching to make for a better business world. Hoyt specifically utilizes these skills in regards to consumer privacy and how you live personal life can translate into business.

Ms. Hoyt spends her free time working on a consulting project with Children's hospital of Philadelphia to help with branding and positioning strategies and volunteering at the Kennedy Center.