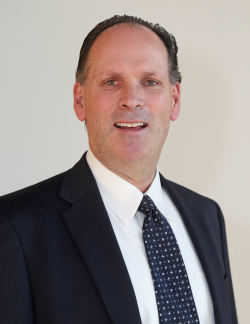 Academic Area
Entrepreneurship
School
Busch School of Business
Expertise
Entrepreneurship
Business Model Design
Financing & Partnering
Leadership
Spiritual Entrepreneurs
Bob Keith is a broad-based executive with 30 years of experience and a demonstrated record of achievement in building & growing innovative life science technology businesses.  His journey has included stops at multinational corporations, mid-cap growth companies, venture-backed startups, and a new breed of not-for-profit/for-profit hybrid enterprises launched by long-term, impact-oriented investors. 
Since 2000, Bob has been a co-founder & CEO of two high profile startups, has helped to raise more than $225 million in capital, has participated in the development, manufacture and launch of multiple products & in the creation of robust pipeline franchises, has been associated with exits of $2.5 billion in total potential value, has held board positions in public, private & not-for-profit organizations, and has discovered many important life lessons along the way.
In 2009, Bob founded Catalyst Growth Partners to advise entrepreneurs in a range of industries on the design of bold business models & growth strategies, to facilitate key financings, transactions & partnerships, to mentor transformational leaders, and to serve in interim operating roles; in addition, he has conducted applied research on novel "failed market" solutions, ranging from global health & poverty alleviation approaches to early-stage R&D funding & commercialization approaches. 
During 2012-2013, Bob was appointed a special advisor for creativity, innovation, entrepreneurship & experiential learning at the University of San Diego.  He also served as a faculty member at the 2013 Harvard Summer Program in Kenya and was a co-founder of the African Institute of Innovation & Technology.
In 2015, Bob joined the Busch School of Business and co-founded The Ciocca Center for Principled Entrepreneurship in 2016. He currently serves as the Director - Enterprise Solutions to Poverty Project and the Director - Summer Business Institute. In 2017, The Ciocca Center will launch its unique small business growth partnership with Initiative for a Competitive Inner City (ICIC). ICIC was founded in 1994 by Professor Michael Porter of the Harvard Business School.
Bob is interested in the intersection of faith, creativity and human flourishing, and is exploring new academic models for shaping the next generation of virtuous leaders & studying the nascent ecosystems reemerging for aspiring spiritual entrepreneurs. 
Bob earned his MBA from the Wharton School of the University of Pennsylvania, his MCP from the University of Pennsylvania and his BA from The George Washington University; in addition, he has attended many leadership development and executive education programs (Center for Creative Leadership, University of Chicago, and Northwestern University).
"I agree with the idea that 'the future of culture largely depends on the worldview of the next generation of entrepreneurs' and I am excited to be a part of the team responsible for forming virtuous leaders with an entrepreneurial mindset."