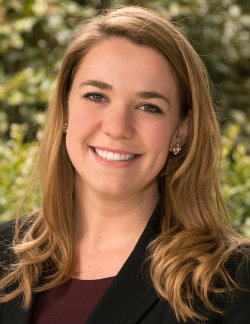 Academic Area
M.S.B.
Strategy, Management, and Operations
School
Busch School of Business
Expertise
Professional job placement
Career advising
Resume and cover letter formatting
interview techniques and preparation
Corporate relations
Marykate Conroy is the Director of Career Development and Corporate Relations for The School of Business and Economics. She is focused on locating internships for MSBA and undergraduate business students during the academic year in addition to jobs after graduation.
Previously, Mrs. Conroy was a recruiter at Aerotek Recruiting and Staffing where she focused on job placements and finding the perfect fit for both job seeker and company. Mrs. Conroy develops relationships with corporate contacts, specifically for MSBA and undergraduate business students, ensuring they have the best network to reach out to regarding internships and jobs. She is also teaching the Career Strategy and Development seminar, required by all students in the School of Business and Economics, to provide the right tools and tips for them to succeed in their job searches.
Mrs. Conroy holds a BSBA in Finance from The Catholic University of America and enjoys discovering student interests and tailoring her corporate partners to student needs.