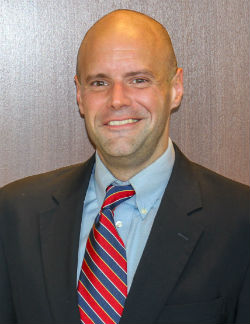 Academic Area
M.S.B.
School
Busch School of Business
David Kralik is a professor of Entrepreneurship for the Master of Science in Business (M.S.B) program.
His entrepreneurial experience has spanned multiple industries including Food & Agriculture, Healthcare & Pharmaceutical, Education Tech and Financial Tech, to name a few.  He has successfully led three companies to a profitable exit, including his first company, CitySourced.com, which today is used in over 250 cities worldwide.
He has also contributed to three books on entrepreneurship including, Govpreneurship, for which former President Bill Clinton wrote the forward.  His most recent publication focused on Recognizing the Opportunity For Market Disruption.
Prior to his business career, he spent 10 years in politics where he was recognized with the award, "Top Ten Changing the World of Internet and Politics," and was profiled in The Washington Post and Investor's Business Daily.
He holds a B.A. degree in politics and marketing from The Catholic University of America and an MBA from Thunderbird School of Global Management.
He is the youngest of six siblings, an avid photographer, and has traveled to all 7 continents. In his spare time, he mentors entrepreneurs at two local startup incubators and stays active with his dog, Pablo.