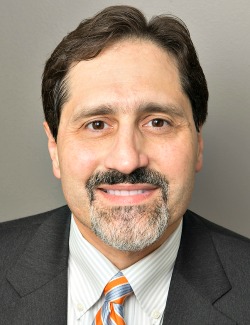 Academic Area
Finance
School
Busch School of Business
Languages
Spanish
Mr. Miranda joins the CUA School of Business faculty with 27 years of business experience. 
Currently he is a Senior Finance Manager at a leading global  IT Consulting Company where he leads the capabilities and operations for a group of Finance professionals in 19 countries.  His current role focuses on bringing commercial and financial rigor to structuring and shaping deals ranging from outsourcing and complex consulting engagements to mergers and acquisitions and the creation of joint ventures. 
Mr. Miranda has significant international business experience managing multiple IT projects with large multicultural project teams located in US, Latin America, Europe and Asia.  He has twice been awarded the Core Values award at his company. 
Mr. Miranda started his own publishing company, Miranda Publishing Company, which published a bi-lingual English-Spanish magazine in Northern Virginia to provide  useful information and resources to American Latino families.  He also has experience working for the Federal Government's Student Financial Aid organization as a Senior Business Manager within CIO where he worked in implementing the Clinger-Cohen Act.
While most of his experience has been in Corporate Finance, professor Miranda has also worked in Consumer Products, and the Airline industries with Miranda Publishing, The Pillsbury Company, and Sky Chefs, respectively. 
Mr. Miranda is an alumnus of CUA, receiving a Master of Science in Engineering, majoring in Engineering Management.  His undergraduate degree is in Business, majoring in Finance from the University of Tennessee, Knoxville. He played football for the University of Georgia and was a member of their 1982 SEC Championship football team. He and his wife, also a CUA alumnus, have two daughters and live in Northern Virginia.