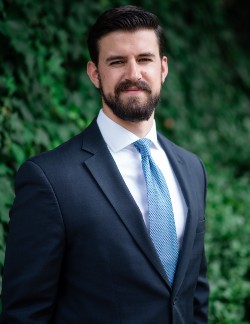 Academic Area
Finance
School
Busch School of Business
Expertise
Financial Planning
Portfolio Design
Philanthropy
Estate Planning
Catholic Social Doctrine
Eddy Moss joined the Busch School of Business in 2020 as an adjunct professor of wealth management.  He began his career in international corporate finance and systems integration before transitioning into wealth management at Merrill Lynch.  In 2020, he joined Morgan Stanley to form a wealth management team whose mission is to help families deploy every dollar earned, spent, invested, or gifted as an intentional force for good.  
As a financial advisor, Eddy has spent years studying the application of Catholic Social Doctrine to financial planning, investment management, philanthropy, and estate planning.  His passion led to the creation of the proprietary Purpose Driven Wealth Framework which guides families through a process of aligning financial principles and values with goals, investment strategies, and philanthropic/estate planning solutions. 
Eddy holds a B.A. in Economics from the University of Dallas and holds the Certified Financial Planner designation.  
He is the founder of DC Accelerator, a professional development program for young professionals and graduate students, and he currently serves on the board of directors of The Heights School in Potomac, MD.
Eddy and his wife Sarah have 3 children and live in Great Falls, VA.