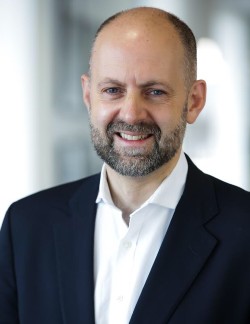 Academic Area
Finance
School
Busch School of Business
Expertise
International Finance
Augusto Pellarini, based in Washington, DC,  is an international finance executive and brings more than 20+ years of experience in the telecommunications industry. He is a former Deutsche Telekom executive and ex-CFO of Devas Multimedia Pvt. Ltd in Bangalore, India /Washington, DC, a minority shareholding of Deutsche Telekom AG . He served as a point of contact for Deutsche Telekom entities across Europe to enable investments in innovative technologies. He works with Startups and Multilateral Institutions (The World Bank, Inter-American Development Bank, Pan-American Health Organization) in the DC metro area to identify new opportunities and strategies combining US – EU – Asia (especially India) connections in his network. 
Prior to this he was in the T-Mobile Corporate Finance Team involved in cross border M&A activities, responsible for the financial due diligence and valuations of transactions executed between 2002 -2008 with a volume of approx. $10 billion.
He is International Advisor to various profit and nonprofit organizations like to ImmunizeIndia (the world largest vaccination reminder service),  serves as point of contact for Innovations to the Indian Academy of Pediatrics. He mentors various startups internationally and is a private investor in startups facilitating international business development opportunities.
He has a M.Sc. of Economics from the University of Heidelberg (Germany) and B.A in Business Administration from FH Gelsenkirchen (Germany).  He completed additional executive education on leadership topics at the IESE Business School in Barcelona (Spain).