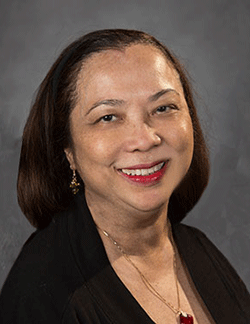 Academic Area
Accounting
School
Busch School of Business
Expertise
Accounting
Compliance
Law
Professor Cecelia TaBois is a Certified Public Accountant and licensed Attorney in the Commonwealth of Virginia.  Her array of financial accounting and analytical skills, combined with her legal background, enables her to provide depth and breadth of expertise to business clients either as an employee or in a consultant role.  
She built a consulting practice providing auditing and forensic accounting services, after a rewarding 23-year career with ExxonMobil (Mobil Oil) with significant roles in Legal and Financial Analysis, Financial Accounting, Taxation, project development and implementation of financial and tax reporting systems; subsequently, she held compliance and risk management positions in major financial service organizations. 
Professor TaBois' business background complements her part-time legal practice in estate planning and business law. Her legal internship providing services to indigent clients enhanced her interest in estate planning and in community service. 
She is a member of a variety of professional and civic organizations, where she has been a presenter and an active fundraiser. She enjoys artistic pursuits, founding and curating exhibitions at TaBois Galerie in McLean, Virginia. Her artwork is held in private collections.
"

I combine my business experience with text book lectures and seek relevance to the students' personal interests. By doing so, I hope to inspire students to pursue excellence and grace in all they do, while they work to emerge as our future business leaders.

"