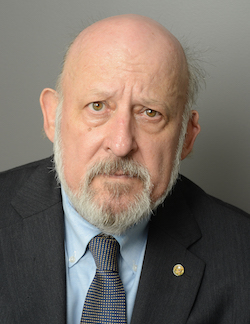 Academic Area
Management
School
Busch School of Business
Expertise
Enterprise management
Enterprise Architecture
Data management
Strategic Planning
Business Analysis
John V. Tieso has spent over 35 years working with government and business leaders developing innovative and productive business engineering practices. His present firm, John Tieso LLC, works with small and medium-sized firms desiring to enhance and extend the productivity of their enterprise.
Prior to retirement from Federal Government service in 1997, Tieso last served as Deputy Director, Functional Process Improvement in the Office of the Deputy Assistant Secretary of Defense (Command, Control, Communications, and Intelligence) and was a principal in the development of the methodology and techniques for enterprise architecture, process reengineering, and knowledge management. He was a member of several major study groups, among which were those developing the first; executable framework for information architecture, standards for data management in large enterprises, and the first toolsets for business engineering design and functional economic analysis capability. He also oversaw the development of Federal Information Processing Standards on Functional and Information Modeling, which have become standards throughout the industry. Tieso was a member of the 1995 Class of the Federal 100 Program, the premier recognition for government IT professionals, and also received the Life Achievement Award of the Federation of Government Information Processing Councils for his efforts in development of business process engineering methods and tools.

Tieso has also had a distinguished record of achievement in assisting clients to effect desired change and improvement in their organizations. Since 2000, he has worked with exceptional companies, including the D. Appleton Company as Vice President, Process Innovation, and Booz-Allen Hamilton as a senior project manager, both of whom are dedicated to providing innovative solutions to complex problems. Tieso led the team which created the first comprehensive technical architecture for the Defense Information Systems Agency, and directed a team in development of the US Army Enterprise Management Decision-Support System, a highly complex command and control system.  His first management text, Avoiding False Mirrors: Some Thoughts on Process Management in Innovative Organizations was published in 2012.
After receiving his BS in History from Boston State College in 1968, Tieso entered the Army as an enlisted soldier, serving in the US Army Medical Department for nearly 30 years, active and military. He retired with the rank of Sergeant Major. He has done graduate work at Boston State College (Education), Central Michigan University (Public Administration, The University of Texas at San Antonio (Business Administration), and Ashworth College (Business Administration). Tieso is a graduate of the Army Clinical Specialist Course, Army Health Care Administration, and the US Army Sergeant's Major Academy. He also graduated from the Federal Executive Institute in Charlottesville, VA in 1995.
Prior Federal civilian service included appointments as Acting Director, Office of Reemployment Rights, US Department of Labor; and Senior Information Planner, US Army Corps of Engineers. During his terms, he was a member of the Secretary of Labor's Committee on Veterans' Employment; the White House Domestic Policy Council Task Force on Homeless Veterans, and the President's Commission on Employment of the Handicapped.
Tieso lives and works in Arlington, VA with his wife Therese, spends his free time writing novels and speaking on terrorism, and contributing to several community and fraternal organizations. These include the Virginia State Council of the Knights of Columbus, where he served as a District Deputy, Council Grand Knight, and member of the State Strategic Planning Committee.