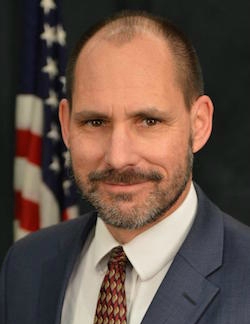 Academic Area
M.S.B.
School
Busch School of Business
Expertise
Forensic Accounting
Litigation Support
White Collar Fraud Investigations
Rob Warren spent 25 years with the Internal Revenue Service investigating complex schemes involving tax fraud, money laundering, currency structuring, and related financial crimes. He began his career as a revenue agent in the Examination Division in the District of Columbia, where he served as a technical tax advisor on the successful criminal investigations of a public housing manager, a former Treasurer of the United States, and a former President of the District of Columbia School Board.

Dr. Warren transferred to the Criminal Investigation Division of the IRS in 1994 and graduated from their Special Agent Basic Training program. Over the next 22 years, he investigated a wide variety of white-collar fraud cases involving human trafficking, bankruptcy fraud, charter school embezzlements, identity theft, and marijuana distribution, along with traditional cases involving income tax evasion. From 2001 to 2005, he served as a supervisory special agent in Milwaukee (WI), and ended his career as a senior analyst in the Financial Crimes Section at IRS Headquarters in DC.  Dr. Warren received numerous awards during his career, including three U.S Department of Justice Awards for Public Service presented by the U.S. Attorney's Office for the Eastern District of Virginia.  He retired from the IRS in 2016.

Dr. Warren worked for the accounting firm of Coopers and Lybrand prior to joining the IRS.

Dr. Warren earned a Doctor of Management (DM) from Case Western Reserve University and a Master of Business Administration (MBA) from the University of Maryland at College Park where he also completed his undergraduate degree in accounting (summa cum laude). He graduated from the Criminal Investigation Training Program (CITP) and Special Agent Basic Training (SABT) at the Federal Law Enforcement Training Center in Glynco (GA). He is a Certified Public Accountant (CPA), earned the Certified in Financial Forensics (CFF) designation from the American Institute of Certified Public Accountants (AICPA), and is an Enrolled Agent (EA) with the Internal Revenue Service. 

Dr. Warren and his wife, Mary (an adjunct professor in the Busch School of Business), have five children.
"Twenty-five years of investigating white-collar fraud has shown me that many times fraud schemes are perpetrated by otherwise good people who failed to choose right over wrong when pressured by bosses and colleagues to shade the truth. The philosophy of the Busch School of Business of integrating ethics and moral decision making at every level of the curricula is needed now more than ever to heal the culture." Robert A. Warren