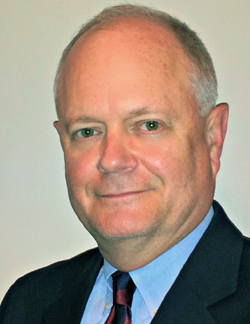 Academic Area
Accounting
School
Busch School of Business
Expertise
Forensic accounting
Accounting litigation support
Mr. Williams is an honors graduate of the Wharton School of the University of Pennsylvania (B.S in Economics), and is also a Certified Public Accountant (state of Virginia). After graduation, he served as an officer for six years in the US Navy's Nuclear Program in Washington and Pittsburgh. Thereafter he joined Exxon in Houston, Texas where he held various financial, contracting, and support assignments for the Materials, Controllers/Audit and Information Systems departments.
 He also continued serving in the Naval Reserve with several tours as Commanding Officer, and was recalled to active duty to Bahrain during "Operations Desert Storm/Shield" in 1990/1991. He retired with the rank of Captain from the U.S. Navy in December, 2000.
With the Exxon-Mobil merger in 2000, Williams served in various positions including Support Manager of the Global Brand section of Fuels Marketing supporting ExxonMobil's worldwide fuels advertising efforts. In addition, he worked with ExxonMobil Internal Audit to plan and execute the first global audit of a major staff group in Fuels Marketing.
Williams retired from ExxonMobil in December, 2011 with more than 30 years of service. Since retiring, Williams has taught Introductory Financial and Managerial Accounting classes at The Catholic University of America.
He and his wife, Donna, have a daughter and a son and reside in McLean, VA.
"I strive to help students put in context the importance of their studies with what they will soon face in the business world, emphasizing their unique role to protect the financial and ethical interests of their company and its shareholders."