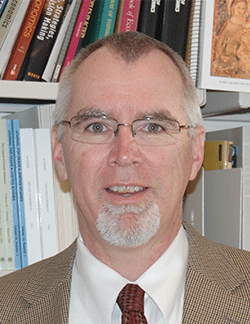 Academic Area
Social Research
School
Busch School of Business
Andrew M. Yuengert is an Ordinary Professor of Economics and Social Thought at the Busch School of Business at the Catholic University of America. He is also a Fellow in the Institute for Human Ecology at the Catholic University of America. He received a B.A. in Economics from the University of Virginia (1983) and a PhD in economics from Yale University (1990). Before coming to the Busch School, he taught for twenty-four years at Pepperdine University (where he held the Blanche Seaver Chair in Social Science), and spent four years as a research economist at the Federal Reserve Bank of New York. During the 2015-16 academic year Professor Yuengert was William A. Simon Visiting Fellow in Religion and Public Life at the James Madison Program at Princeton.
Professor Yuengert has made research contributions in several fields: economic philosophy, Catholic Social Teaching, the empirical study of religion, labor economics, and finance. He is a former President of the Association of Christian Economists, and edited its journal, Faith & Economics. He has published several books: Inhabiting the Land: A Case for the Right to Migrate (Acton, 2004); The Boundaries of Technique: Ordering Positive and Normative Concerns in Economic Research (Lexington, 2004), and Approximating Prudence: Aristotelian Practical Wisdom and Economic Theories of Choice (Palgrave Macmillan 2012). He is currently working on a book exploring the implications of practical wisdom for Catholic Social Doctrine, and a more popular introduction to Catholic Social Doctrine.
He currently lives in Hyattsville, MD, with his wife of 30 years, Elizabeth. They have three children.
"

Exchanges between economics, moral philosophy, and theological ethics often end in mutual incomprehension and frustration. The members of these disciplines speak different languages, and each blames the others for not knowing his own grammar and conceptual vocabulary. The exchange needs translators on both sides, each able to learn the language and inhabit the intellectual worldview of the other. A real understanding of these disciplines can deepen our understanding of economics, and (by the way) help economists to better communicate the poorly-understood concepts of economics to theologians and philosophers, who need econ-speakers to help them understand economics better.

.

"