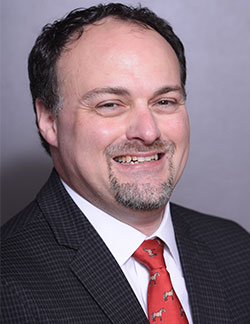 Scholar Practitioner Fellow
Matt Brach is currently a Finance Scholar Fellow and Research Associate at the Busch School of Business and Economics. He has extensive experience in private equity and venture capital, having been involved in over $1 billion of transactions in the middle market between his past roles at Argosy Capital and Julip Run Capital/CD Ventures. He is currently enrolled in a doctoral program at Temple university where his primary area of research will focus on private equity fund manager effectiveness and performance. Prior to his private equity career, he was a Senior Manager at both The Reznick Group and Ernst & Young where he worked with entrepreneurial operating and real estate entities.
He has sat on several business case competitions and panels at both alumni institutions and currently sits on the board of the not-for-profit Agora Institute. Matt has four adopted children from Guatemala and Poland.
He earned his MBA from the University of Maryland, where he was twice named a James A. Dingman Distinguished Scholar of Entrepreneurship, and a BS in Accountancy with a minor in Political Science from Villanova University.
Contact Information
Office: Maloney Hall 138
Email: brachm@cua.edu
Education
M.B.A., University of Maryland
B.S., Accountancy with a minor in Political Science, Villanova University
Expertise
Private Equity Transactions and Portfolio Valuation
Private Equity Fund Performance/Metrics/Governance
Venture Capital Valuation
Entrepreneurship
Small Business Financing and Financial Modeling