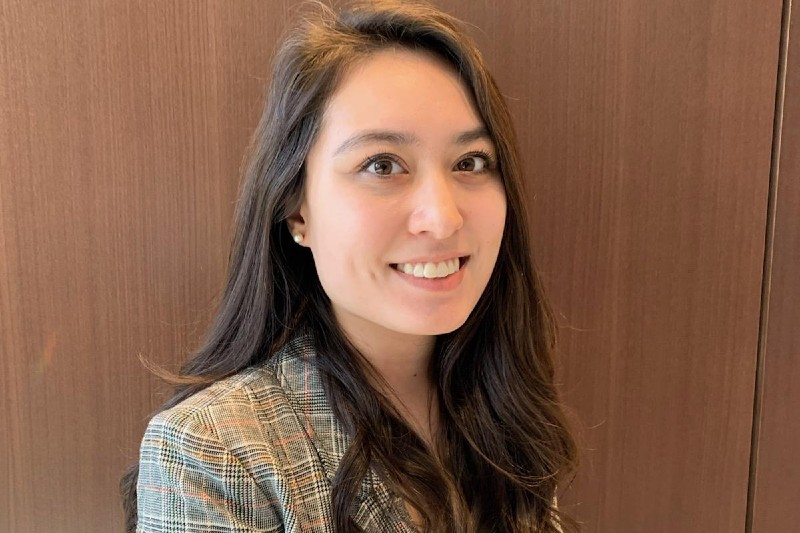 Sarah Wisniewski, MSB '21, has accepted a position as a Principal Consultant at Infinitive in Ashburn, VA. Below, Sarah shares her experiences in the program, and how it helped her to find her future:
Briefly describe your new job opportunity.
"I am going to be a first year Principal consultant in the business analysis competency group. I will be working on various teams and projects within that sector."
Why did you join the MSB Program?
"I joined the MSB Program to sharpen my business and analytical skills. I wanted to combine my psychology undergraduate degree from Bucknell University with a master's in business because I think they are both valuable in the new behavioral-based sectors of business analysis." 
How did the MSB Program help you find this career path?
"Right from the start, the MSB Program was willing to work with my "two-week ahead" mindset. They never shamed me for wanting to be a little too proactive, and my advisors and professors were integral in helping me achieve my goal of becoming a consultant with their hands-on teaching and advice, so that I secured my job in mid-October, which gave me much more flexibility in my second semester."
What were some highlights of your time with the program?
"I would say my quantitative analysis class was the thing that set my sights towards consulting. Professor Seegers made everything relatable to real-life business problems. I think that sets many of the students apart from the rest of the pack. Additionally, the company visits, even though virtual, were integral in my job search success and in my research to find a meaningful career."
What advice do you have for students during their job search?
"I would say to take advantage of your resources. Do not wait until the winter to apply for jobs, run mock interviews, and to ask your professors for guidance in that search. When you are proactive and on top on the job search early on, you are setting yourself up for success." 
Learn More about the MSB Program
The Master of Science in Business degree is a 9-month Master's degree designed for recent liberal arts and STEM majors.
 100% of our students have received desired job offers within 3-5 months of graduation and the average starting salary is $65,000. 
Learn

 

More