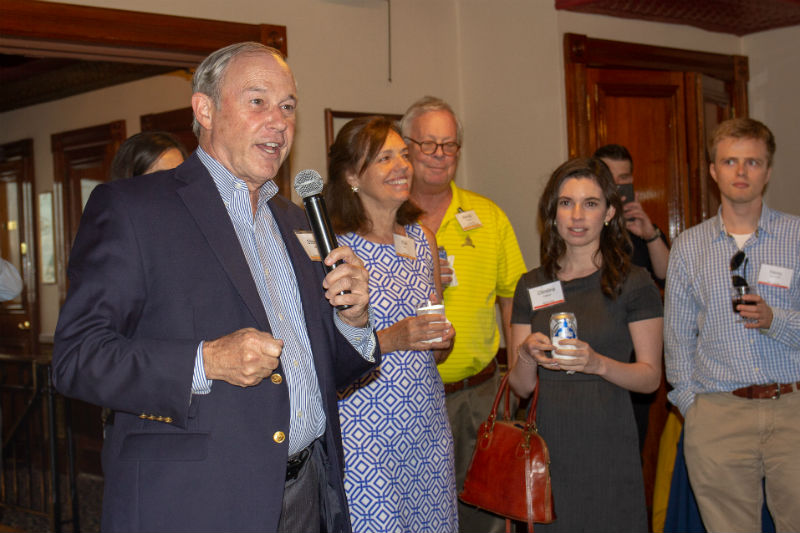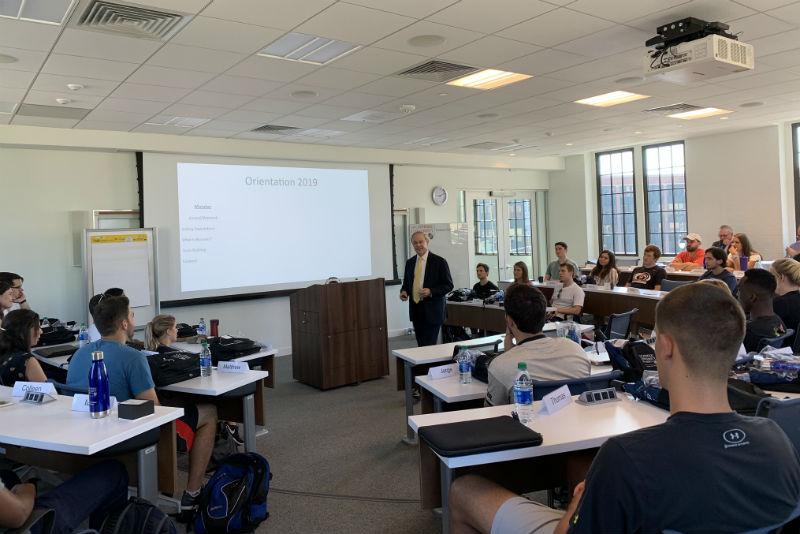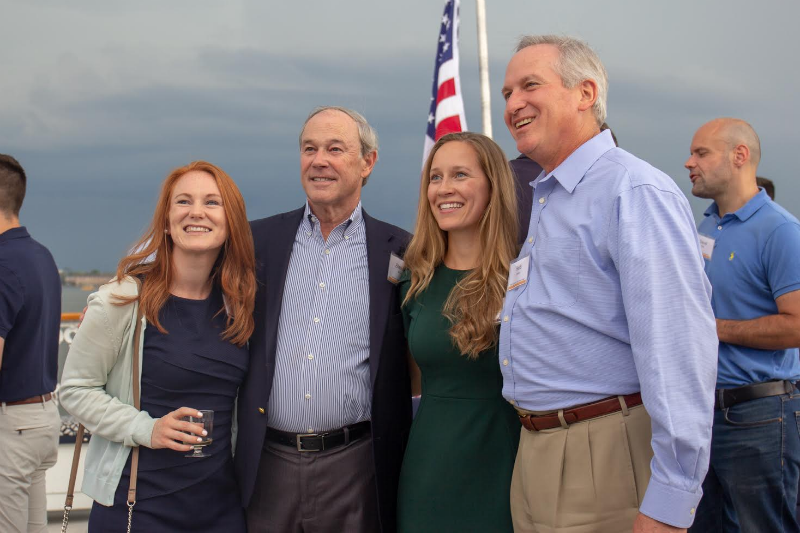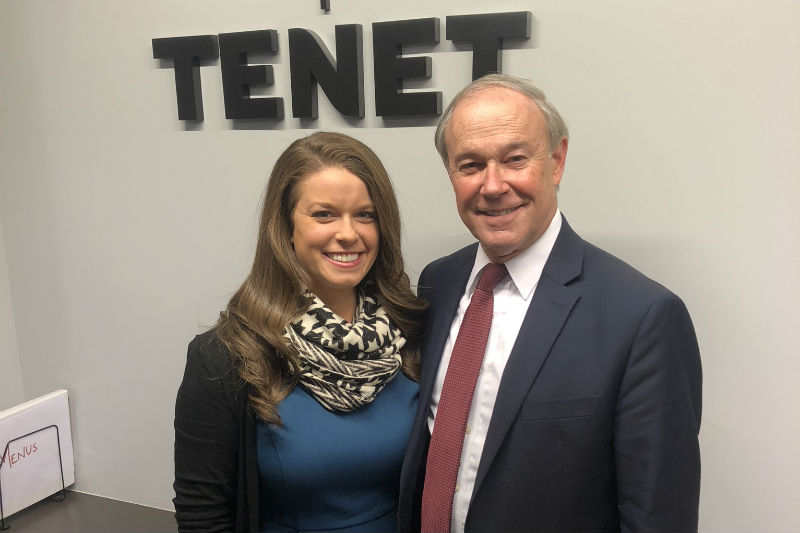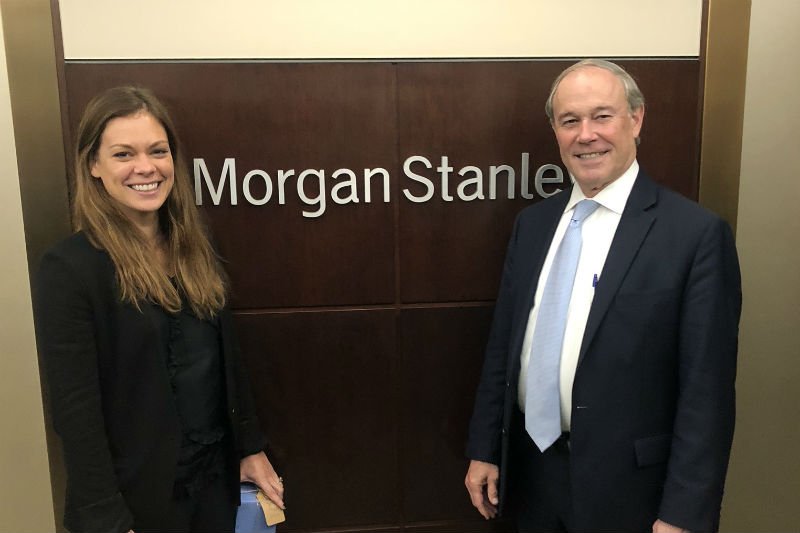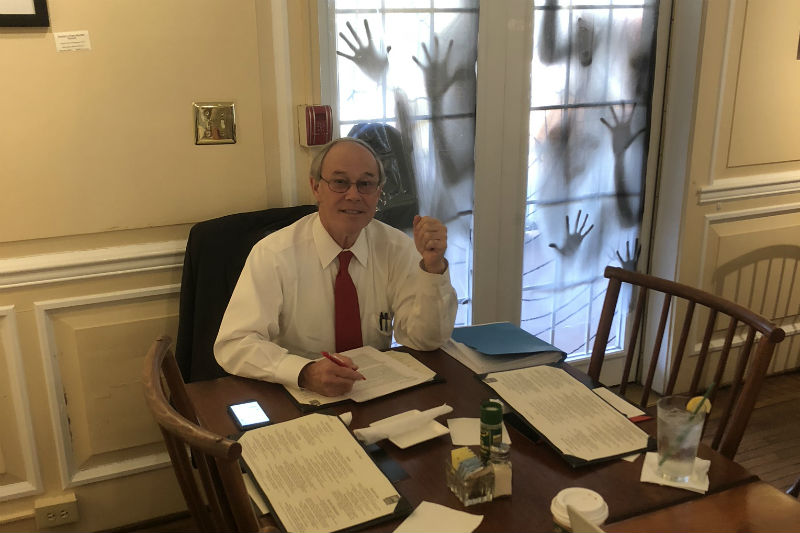 Stewart McHie is one of the first faces you see when you come to the MSB Program.  He is best known in the business world for his success in the merging of giants, the rivals known as Exxon and Mobil. Most young people only have experience with the aftermath of this feat- the harmony of ExxonMobil woven into our daily lives. Now he spends his time finding harmony between academic subjects that to the observer should rarely overlap. Through our time in the classroom and in this interview, we would describe him fondly as our humble and wise leader. But perhaps his most endearing quality is his generosity, which is best understood in his generous vision for the potential of the young people he teaches and the trajectories of their journeys. Read along further to hear his insights about life, the future of marketing and his hopes for the students he teaches. We know you will enjoy his thoughts and recognize the immense privilege it will be to learn from him this year.
Interview 
Professor McHie, formerly the Global Brand Manager for ExxonMobil, has produced many marketing campaigns and contributed to the success of the Exxon and Mobil merger. His success, however, did not come without some challenges. Working in a global environment he found it imperative to cultivate listening skills and respect for all cultures. Americans are often perceived as overbearing, Professor McHie stresses the importance of giving business partners the opportunity to express their views given the vast cultural differences. He often stresses the importance of kindness and grace in cultivating business relationships. 
The MSB program provides young professionals with a unique opportunity to cultivate a business mindset, building on the foundation of their undergraduate degree. As program director, Professor McHie aims to take the individual passions of his students and combine them with business competency, opening doors to new industries and career paths. He believes that regardless of their college major students will benefit from this program due to the continuous intersection of the marketplace with everyday life. McHie is currently enjoying his role which enables him to share his vast knowledge and continually engage with young professionals. Ultimately, Professor McHie wishes that all of his students pursue careers they are passionate about and lead fulfilling lives. 
Professor McHie, having worked in Marketing for over twenty years, weighed in on some emerging concerns of the field. The significant data collected from the online activity of consumers via Bluetooth tracking, cookies, algorithms, etc. makes privacy a primary concern of consumers. He feels that marketing firms must be transparent with how they handle such data. McHie expressed the importance of regulating the means of collecting said data and ensuring that consumers had the option to not disclose their online activity. He felt that a responsible marketing firm would use the data for the convenience for the customer instead of selling the data for financial gain.
Pope St. John Paul II addresses the vocation of business in Centesimus Annus stating, "the vocation of the faithful business leader is to sustain creation through the practice of love and justice." Similarly, Professor McHie aims to treat everyone with respect and create opportunities for those around him to succeed. Particularly stressing the importance of highlighting the strengths of others and affirming the efforts of our colleagues. This is seen in his interactions with students in class and on-going relationships with alumni. Professor McHie's natural warmth and charisma cultivates an atmosphere encouraging his students to pursue excellence in the classroom and in life. 
Conclusion 
The Kentucky native has accomplished much in his life including an illustrious corporate career and now forming the business leaders of tomorrow. Professor McHie is tireless in his pursuit of providing encouragement and knowledge to all of his current and former students. When Professor McHie is not enriching the lives of young professionals, he enjoys hitting the links and a nice cold Miller High Life.