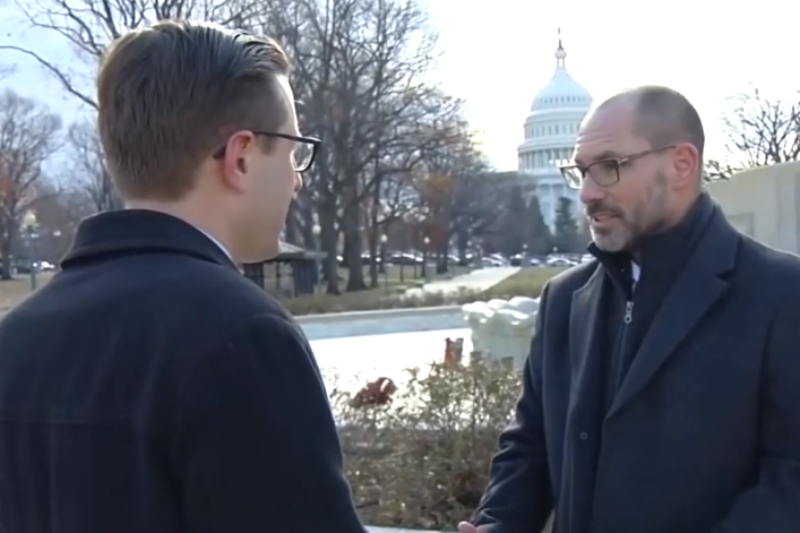 Dr. Robert Warren serves as a Research Associate and Accounting instructor while embodying the spirit of the MSB program. His dynamic personality and high energy draws students in, encouraging them to engage in both discussion and critical thinking. A former civil servant, Dr. Warren also emphasizes the importance of ethics and regulation within both the public and private sectors. His quick wit and tall tales make for an interesting and rewarding classroom experience. Ultimately, Dr. Warren provides an environment that cultivates academic excellence and camaraderie. Read along further to hear his insights on the vocation of business, government jobs, and the value of the MSB program.
Interview
Prior to becoming an educator, Dr. Rob (as he prefers to be called) had a brief stint at a Big 8 accounting firm. However, the most compelling problems he faced as a professional were in his role as a criminal investigator for the Internal Revenue Service. While in this role, Dr. Rob saw countless individuals who failed to blow the whistle due to the fear of losing both their jobs and their livelihood. Despite the oddities and challenges he faced while at the IRS, Dr. Rob urges his students to consider a career in the federal government. He finds that world-class training and the ability to work almost anywhere in the world make a government job ideal for many individuals. 
As one of the first teachers MSB students encounter, Dr. Rob provides a warm welcome showing genuine interest in both his subject matter and the welfare of his students. He values the MSB program and the holistic approach to forming the young professional from business etiquette to accounting classes. Dr. Rob enjoys working with the primarily STEM/liberal arts background students of the MSB class due to their unique ability to marry their primary discipline with business principles. Dr. Rob loves his role in the program as an instructor of accounting and the freedom from program director, Stewart McHie to be genuinely himself. 
A practicing Catholic, you can often find Dr. Rob at noon mass prior to his afternoon class. Pope Saint John Paul II addresses the vocation of business calling it a vocation of the business leader to "sustain creation through the practice of love and justice," Dr. Rob spoke about how he answered this vocation within his own career.  As a young criminal investigator, Dr. Rob had trouble reconciling the call to love thy neighbor while simultaneously working hard to put those same neighbors in prison and seizing their assets. A priest told him that by helping to justly punish the guilty in this life, he might be saving them from a worse fate in the next life.
His concern for others is seen in his interactions with students. Always willing to provide help with a troubling assignment or a workplace issue, Dr. Rob is a beacon of support and guidance for his students. When he is not discussing financial ratios or doling out advice, Dr. Warren regales his students with stories and quips. There is rarely a dull moment in accounting class with such a dynamic personality. 
The former special agent turned professor is simply a man for others, constantly working to aid his students in their professional and spiritual development. When he is not discussing financial statements with young professionals Dr. Rob enjoys large quantities of Diet Coke and spending time with his family, especially his new grandson.