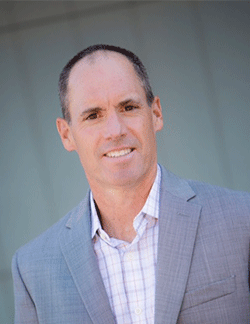 John Abbate is an owner-operator of McDonald's restaurants throughout Central California, and has built a successful career investing in the iconic golden arches and in real estate. His most successful investment, however, has been in his Catholic faith, which has transformed his life into one of self-giving rather than self-serving. In his new book Invest Yourself: Daring to Be Catholic in Today's Business World he shows that business success and a thriving Catholic faith are not mutually exclusive. Rather, they form the basis of a life that is rich in what matters.
John and his team were recently profiled on EWTN's premier episode of "Business as a Force for Good".
John holds a BBA in Economics from the University of San Diego, an MBA from the University of Notre Dame's Mendoza School of Business, and a Master of Arts in Catholic Theology from the Augustine Institute.  He is also a strategic adviser to the the Dynamic Catholic Institute and president and co-founder of Possibility Productions, a non-profit apostolate in support of the mission of the New Evangelization.
John's work is inspired by
Saint Pope John Paul II and his call to "Place your intelligence, your talents, your enthusiasm, your compassion, and your fortitude at the service of life."