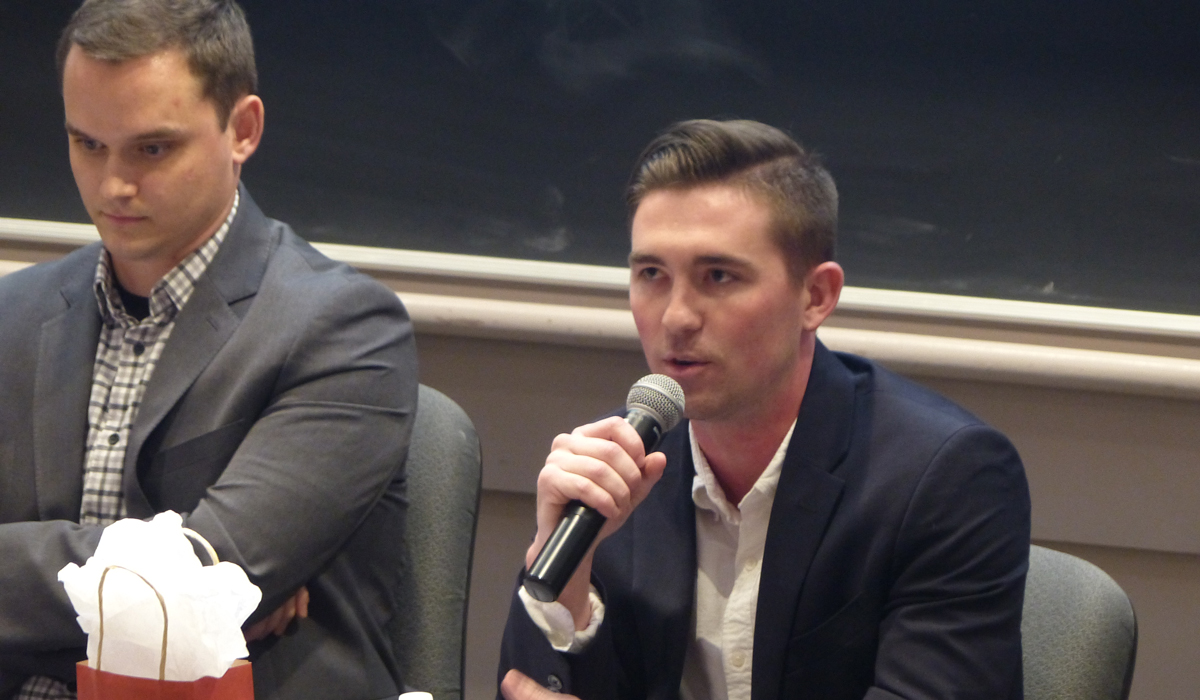 The Career Development team provides students unique opportunities to put into practice their business skills.
Competitions
International Business Ethics Case Competition (IBECC)
On-campus Entrepreneurship Competition
Consulting Projects
In partnerships with iStrategyLabs, students support the marketing efforts of selected D.C. small businesses.
In collaboration with the School's sponsored Inner City Capital Connections (ICCC) Project, students work closely with local CEOs.   
Company Visits
Bank of America, Bloomberg, DDB Worldwide, Morgan Stanley, NetApp, Washington Nationals, HITT Contracting, Google, US Treasury Department, and more!
Career Panels and Workshops
Public Sector, Finance, Marketing, Sales, Sports, and more!
Interested in collaborating with Career Development? Email us here.