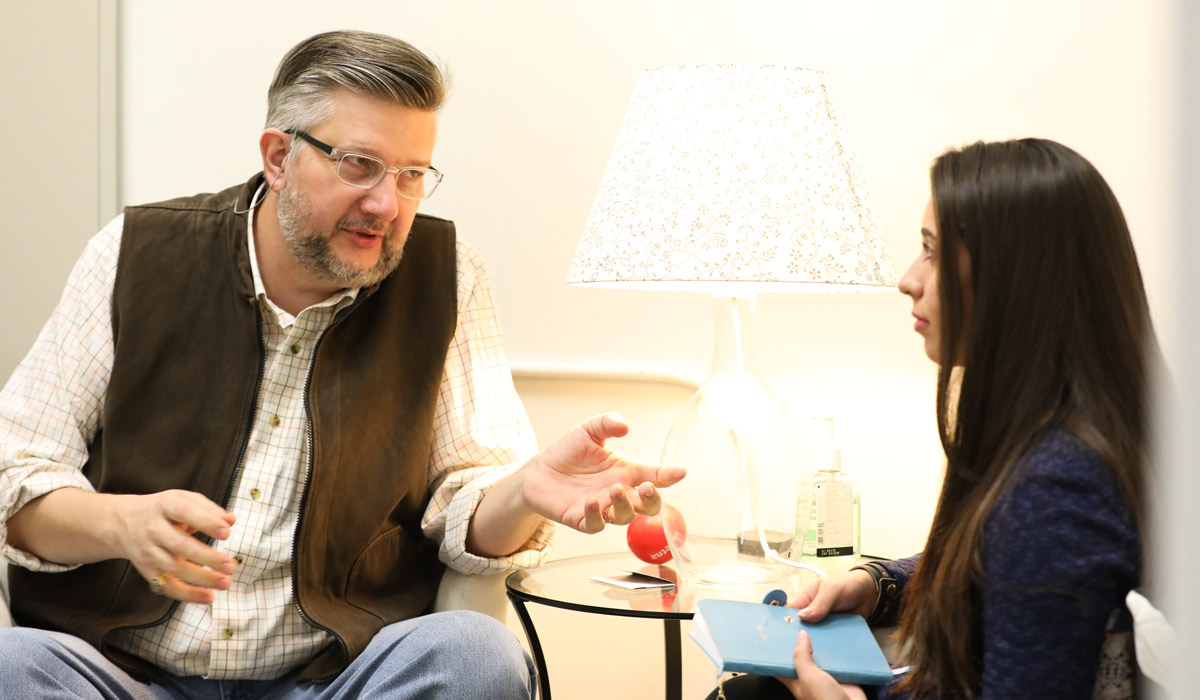 Our philosophy for academic mentorship is centered on empowering each student to make wise, independent, and deliberate choices regarding their academic goals.  Navigating the curriculum is an important aspect of each student's learning process.  We encourage you to utilize the many resources we have available towards this end.

Major Mentor Program Mission
The Major Mentor Program aims to help first-year students within The Busch School of Business feel engaged, supported, and welcomed. By partnering incoming students with upperclassmen within their same major, students have the opportunity to learn from a role model, resource, and friend as they navigate their first year of college life. 
Meet the program staff and the student mentors.
Faculty Mentors
Each student establishes a relationship with a Faculty Mentor from their chosen major.  
Academic Advising Coordinators
Academic Advising Coordinators are happy to discuss academic goals, plan your schedule, and advise on a study plan suitable for you.
What to do if I'm a current student?
Current students can find links to all the academic resources they need: forms, checklists, requirements, etc.
How do I plan my class schedule?
To discuss
course sequences
you can visit the Advising Center in McMahon Hall 314. Appointments are available by email at 
sbe-advising@cua.edu.