The new home of the Busch School of Business opened for students in January 2019. The building is located on the southwest corner of the University's main campus. Constructed in 1917, the Martin Maloney Chemical Laboratory was named in honor of a Philadelphia philanthropist and Catholic University benefactor. The University closed the building in 2015 due to environmental concerns and aging infrastructure. The framework of this 61,000-square-foot building is in great shape. Its size alleviates current space concerns and positions the school for further growth. The facility is conveniently located 50 yards from a Metro entrance and directly across the street from the newly developed Monroe Street Market development.
The building's gothic architecture makes it one of the most aesthetically appealing buildings on campus. The renovation preserved it's architectural integrity while implementing the latest in workplace and educational technology. The building is now "Catholic University on the outside, the Busch School on the inside."
Daily Mass and opportunity for prayer in front of the tabernacle are available for all students. "First and foremost every Catholic educational institution is a place to encounter the living God who in Jesus Christ reveals his transforming love and truth," Pope Benedict XVI stated in his address at The Catholic University of America in 2008.
"We shape our buildings; thereafter they shape us," Winston Churchill said.  The new home of the Busch School of Business mirrors the Catholicism, professionalism, and concern for excellence the school endeavors to instill in its students. 
Learn more about our new home.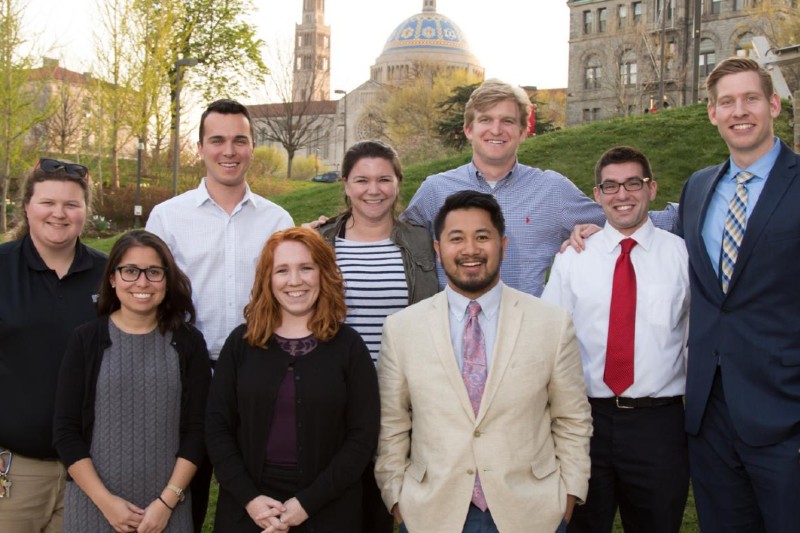 Alumni and Giving
Stay connected to the Busch School of Business' active and growing network of alumni and supporters.
Learn More