February 20, 2018
FOR IMMEDIATE RELEASE
"Learning Lab" Created at Local Culinary Business Incubator
Mess Hall and the Ciocca Center for Principled Entrepreneurship at The Catholic University of America Launch a Unique Educational Partnership
(Washington, D.C.) Mess Hall, an established food and beverage incubator, has partnered with the Ciocca Center for Principled Entrepreneurship at The Catholic University of America to create a new "Learning Lab" at its production facility in the Edgewood neighborhood. The collaboration between these Ward 5 neighbors reflects their commitment to creating novel educational environments while fostering a vibrant small business ecosystem. The first formal relationship of its kind between a culinary incubator and an academic institution in D.C., the Learning Lab is focused on facilitating small business growth in the entrepreneurial "maker" cluster forming near Catholic University.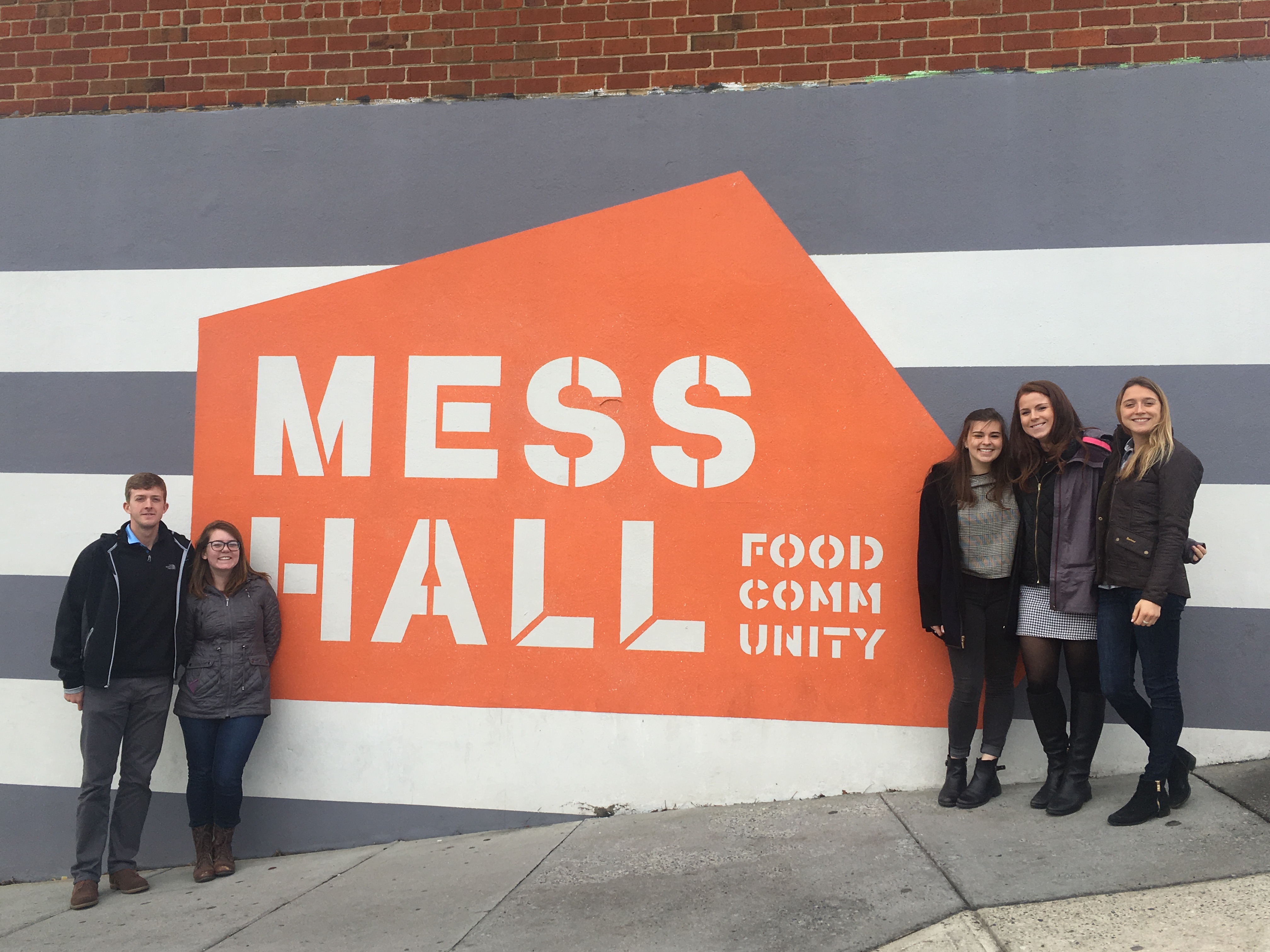 "We are constantly meeting one-on-one with our Member companies, and we have learned two important lessons," Mess Hall founder Al Goldberg explains. "First, everyone can benefit from advice and mentoring; there's no such thing as too much support. Second, brainstorming sessions are great, but all too often the best ideas can't come to fruition since the small businesses lack the bandwidth or specific capabilities to execute. Our Learning Lab helps on both fronts by bringing Ciocca Center experts on site to assist with the growth discussions and providing student apprentices to help put the ideas into action."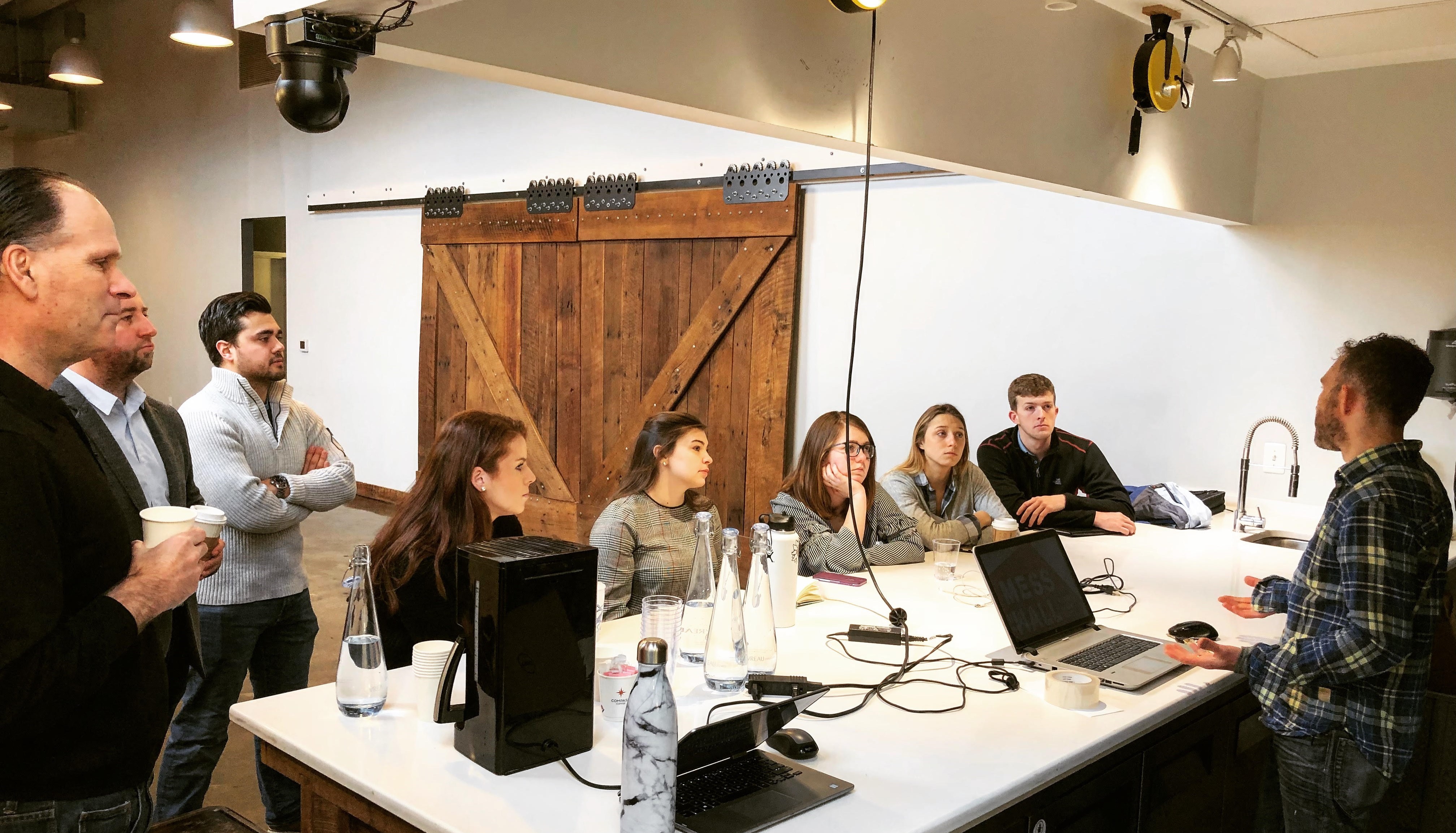 Mess Hall will host a monthly speaker series for its Members, starting with workshops on topics such as "Lean Startup" and "Core & Explore Growth Framework." Bob Keith, serial entrepreneur and co-founder of the Ciocca Center, will take the lead on these growth workshops, with on-going support provided by his colleagues and students from his Year-Long Small Business Experience Seminar. Individualized consulting for Members will take place via "office hours" following the workshops. In addition, six business students will assist Members this spring on specific projects and will be guided by the Ciocca Center experts.
"We have worked closely with Mess Hall during the past year and believe there is a unique win-win opportunity for Mess Hall and its Members and for Catholic University business students. Furthermore, this first-of-its-kind joint effort will benefit our own local community," said Keith.
Later this year, Mess Hall intends to offer expanded educational programming with the Ciocca Center and additional industry partners that will be made available to the public.
About Mess Hall
By identifying top talent and accelerating growth, Mess Hall launches new concepts and expands established businesses in the food and beverage space. The incubator provides an environment in which up to 40 diverse Member companies can produce, share, and collaborate. Mess Hall also hosts buzzworthy events centered around food & beverage like Ramen World and Some Disassembly Required, as well as offers a unique venue for those looking to host their own private events.
About the Ciocca Center for Principled Entrepreneurship
The Arthur and Carlyse Ciocca Center for Principled Entrepreneurship focuses its efforts on the intersection of cutting-edge entrepreneurial tools, human virtues, and long-term perspectives to facilitate the creation of meaningful enterprises that serve the common good, and to shape the next generation of entrepreneurial leaders. The Ciocca Center brings together practitioners, academics, and students to promote the spirit of the principled entrepreneur and to develop novel approaches to current issues in ways that can lift communities and help the human person flourish.
The Ciocca Center is part of the Busch School of Business and Economics at The Catholic University of America.
Contact
Mess Hall
703 Edgewood St., N.E.
Washington, DC 20017
community@messhalldc.com
The Busch School of Business and Economics
309 McMahon Hall
The Catholic University of America
620 Michigan Ave., N.E.
Washington, DC 20064
202-319-5881
business.catholic.edu
business@cua.edu
Related News