November 08, 2018
Ciocca Center Fellowship Engages Seniors on Faith, Reason, and the Human Person

Fifteen college seniors from across the country gathered at Catholic University last month to explore Faith, Reason, and the Human Person.

The students gathered as part of the Röpke-Wojtyła Fellowship (RWF) colloquium, a program housed within the Ciocca Center for Principled Entrepreneurship at the Busch School of Business.
RWF is a call on young Catholics to explore, among other things, the makings of a good society, the civilizing aspect of commerce, and the tensions between markets and community. The Fellowship's purpose is also to encourage the next generation to critically engage intellectual traditions and authors they might not otherwise encounter during their studies.  
Frederic Sautet, associate professor at the Busch School and director of the program, explained that the fellowship "brings together future scholars and practitioners to debate and discuss foundational texts in philosophy, ethics, politics, economics, and history. The aim is not simply to think in abstraction about these subjects, but also to think about them in relation to our social covenant and in light of Catholic social teaching."
"To that end," Sautet added, "the fellowship is named after — and relies on the intellectual guidance of — two giants of the 20th century who have walked that path before us: Wilhelm Röpke and Karol Wojtyła (later Pope John Paul II)."
University of St. Thomas senior Anne LoCoco said she enjoyed the fellowship immensely. "I was overwhelmed by the gift of the first colloquium … it was a true blessing to have the opportunity to engage with some of the greatest intellectual works, while simultaneously collaborating with students throughout the country to practically apply our faith," she said.
Phillip Pinell, a senior at the University of Houston added "spending the weekend with scholars at the Röpke-Wojtyła Fellowship provided me with a witness and an education in spirituality, morality, and prudence that four years at a public university never could."
The group will reconvene in February for their second of four meetings for a discussion on "Property, Capitalism, and Adam Smith." In order to prepare for the weekend, the fellows will be reading excerpts from the work of Plato, Aristotle, St. Thomas Aquinas, and Smith, among others.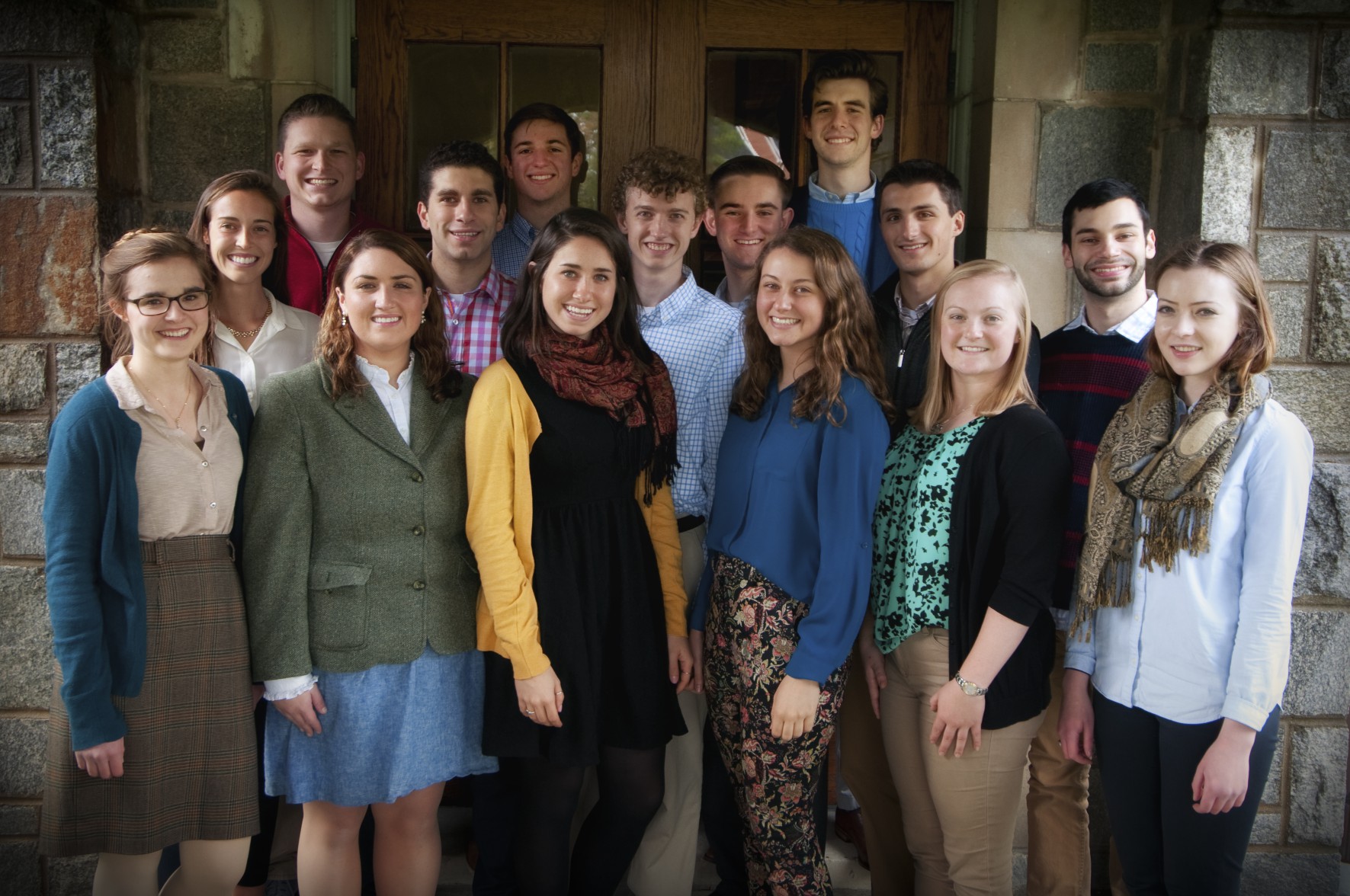 For more information on the program, contact Sautet at sautet@cua.edu.
Related News