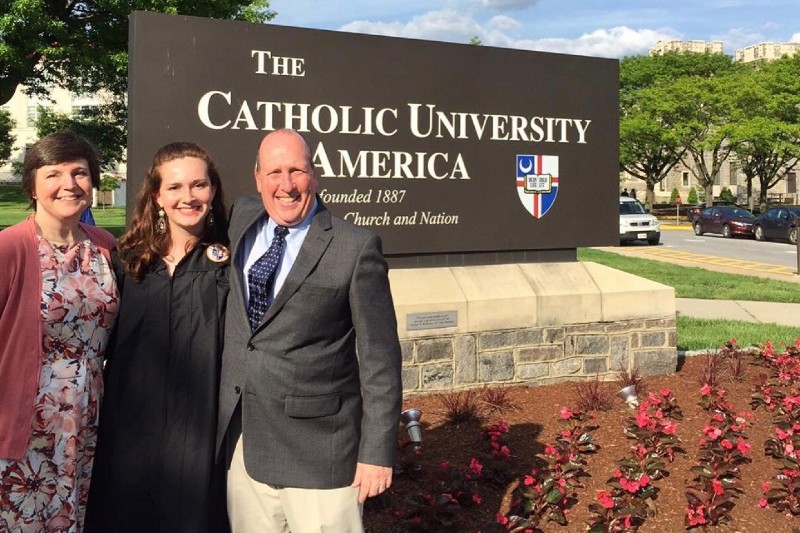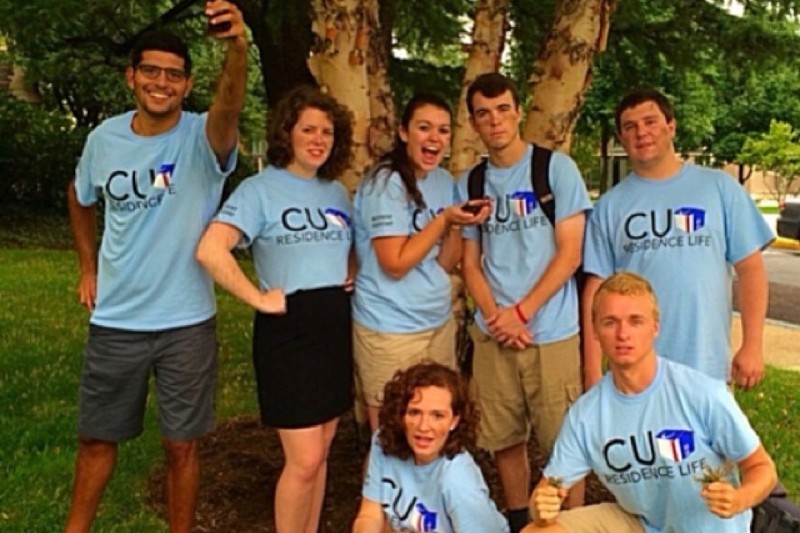 Beth Belanger, Catholic U '16, is a Public Sector Sales Specialist (BDE) at Tech Data. Below, she shares her experience in the Busch School and her time at The Catholic University of America:

Why did you choose to attend the Busch School at The Catholic University of America?
"Proximity to downtown DC
Study Abroad program
Internship opportunities
Business School"
What were some highlights of your time in the Busch School and at Catholic University?
"Internships! I was able to intern 6 out of 8 semesters at Catholic. My internships ranged from media at Animal Planet - Discovery Communications to construction at Clack Construction and start-ups at Maven Research - where I later joined full time after graduation. The faculty at Catholic really care about their students and are there to help you succeed. Professor Weber's sales course helped direct my career path and taught me the importance of establishing and building professional relationships."
What have you enjoyed most about working as a Public Sector Sales Specialist?
"As a public sector sales specialist at Tech Data - a tech distributor - I manage the go-to market strategy for public sector sales for HPE. My favorite part is that very day is different. I am able to work on different projects everyday with people across the US. It is challenges me to think outside the box. There is always more to learn about the industry, technology, and other vendors."
What advice do you have for prospective students?
"Say YES whenever possible. Internships, option class trips in the city, Program Board or other school organizations, exploring museums downtown - say YES! Try everything that is available to you. It will help you identify what you like to do and equally what you do not like. My favorite memories are with friends I made getting involved."