1. Log on to Handshake. If you have not activated your account yet, do so now! For more information on how to do so, please reference this page: https://success.catholic.edu/Handshakestudents.cfm.
 2. From the homepage, click on the "Career Center" tab on the top menu.

3. A drop-down menu will open. Click on the "Experiences" tab.

4. On the next page, click on the "Request and Experience" tab.

5. Fill in the details requested about the internship. For "Experience Type," select "Fall 2018 Busch School of Business Internship For-Credit Course."

6. When finished, click on "Request Experience" at the bottom of the page.

7. On the new page, click on the blue button that says "New Attachment" to upload your job description. Note: this is required!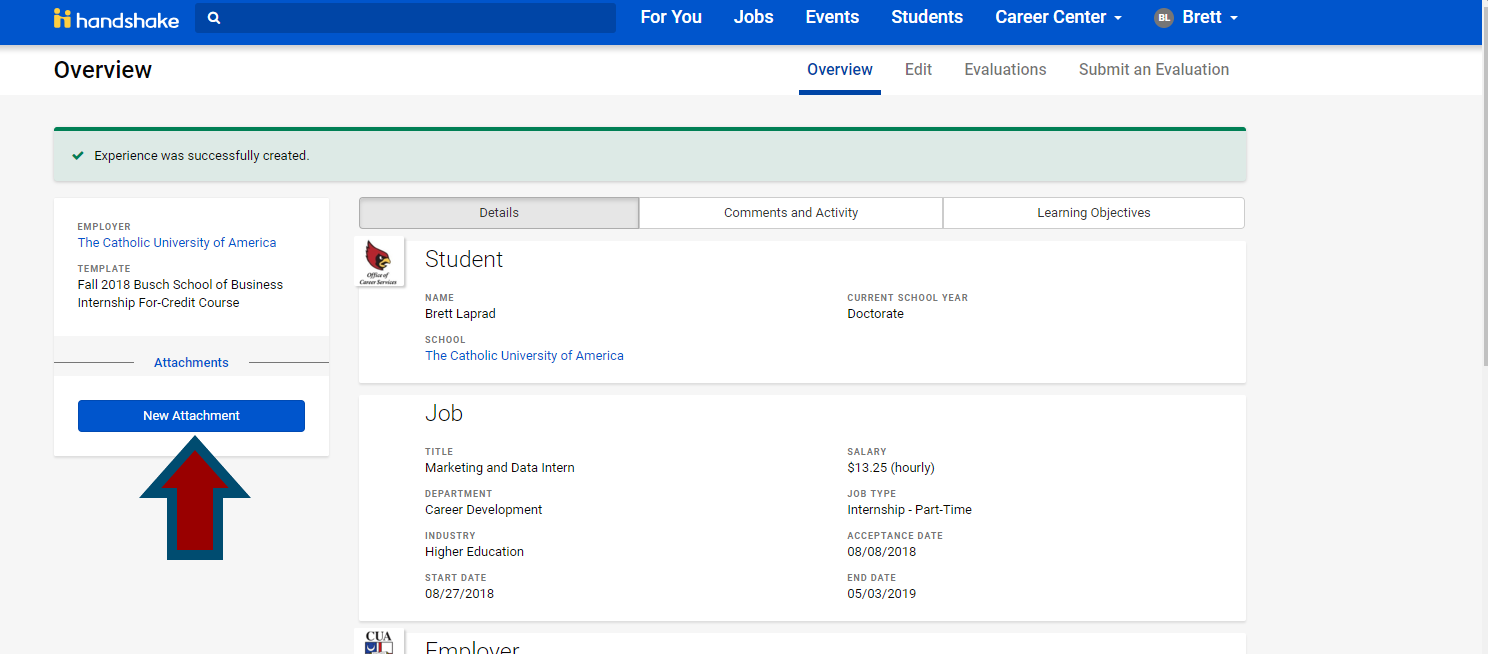 8. In the "Name" text area, name your document "Job Description." Upload the document by clicking "Choose File." Then, click "Create Attachment."

9. After creating the attachment, click on "Career Center," then "Experiences." You should now see your application. Click on "View Details."

10. Click on the "Learning Objectives" tab at the top-right. Notice that your job description is now on the left-hand side of the screen under "Attachments."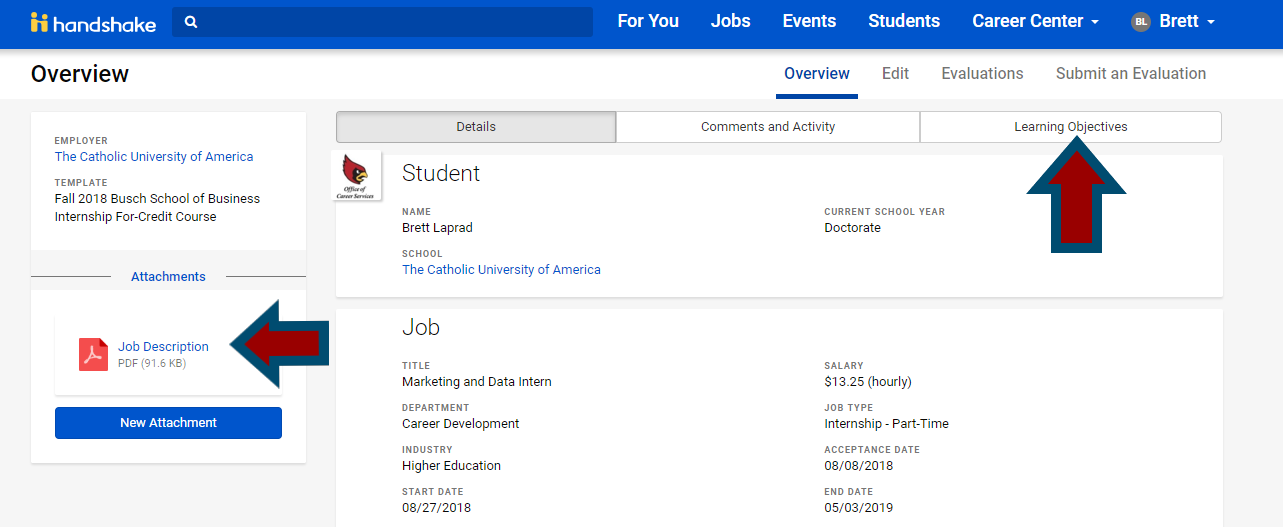 11. Click on the "+ Add a Learning Objective" text.

12. Type a learning objective you have while participating in the internship. Then click "Save."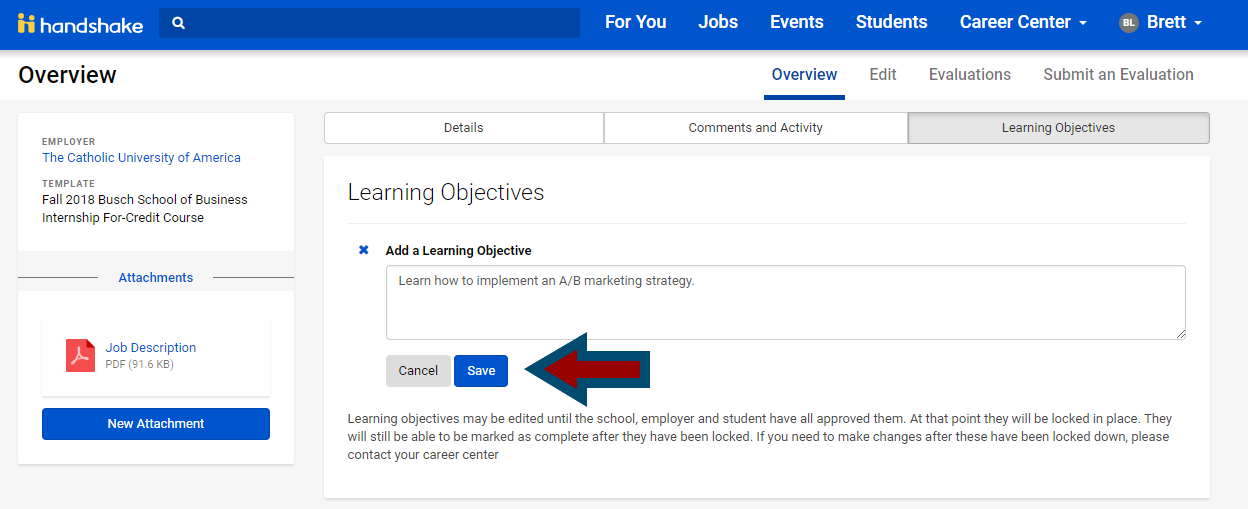 13. Add at least 3 learning objectives, using the same steps as 11–12 above.
 14. Once you have added all learning objectives, click on the green "Approve" button under the "Student" column in the "Learning Objective Approvals" box.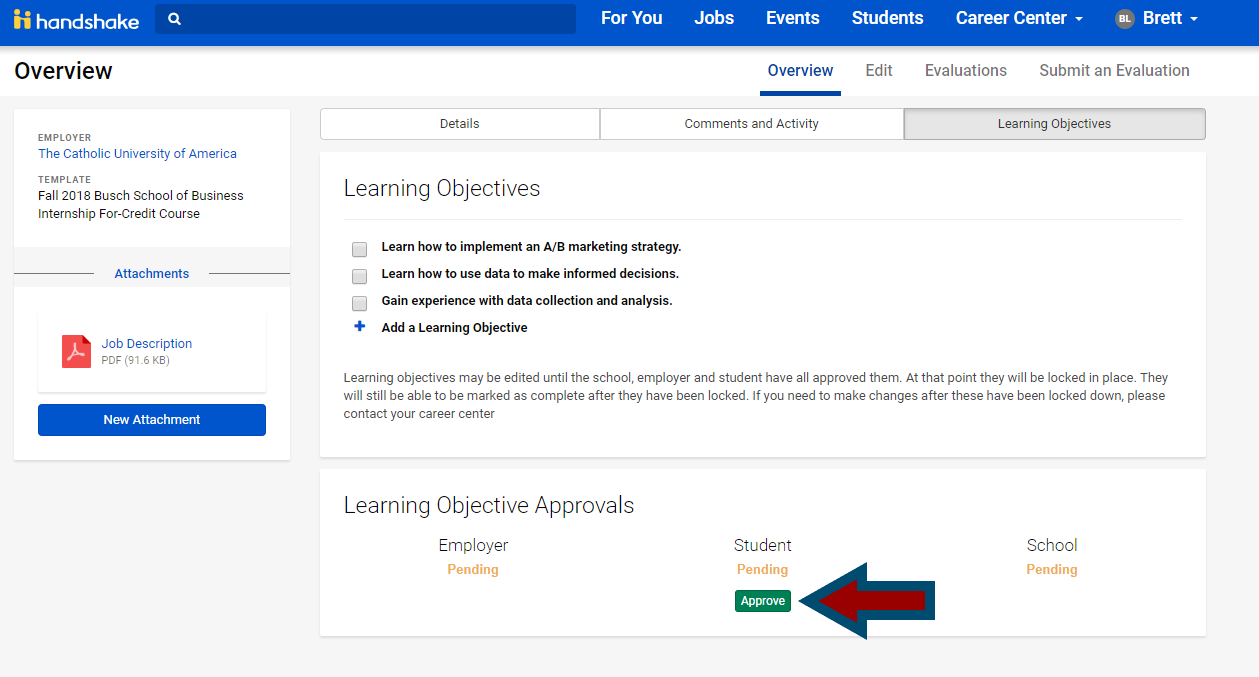 15. After clicking "Approve," the status should change from "Pending" in orange font to "Approved" in green font.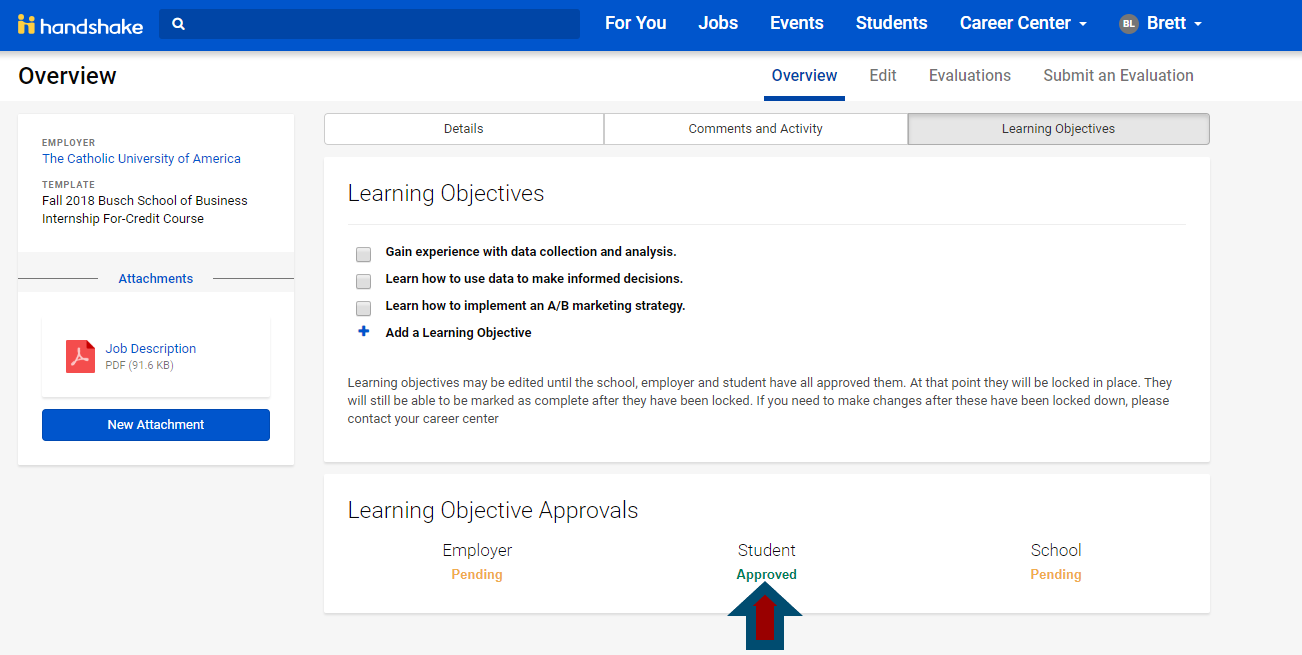 16. You're done! Wait for the approval process to go through the Internship Coordinator, the Instructor of the course, your Internship Supervisor, your Area Head, and finally, to Academic Services for enrollment. You can check the status of your application anytime in Handshake.
 17. When the process is complete, you will receive an email notification from the Internship Coordinator with your application decision and, if applicable, instructions for Academic Services to enroll you in the appropriate course.
Busch School Career Development Team
Revised 09-2018