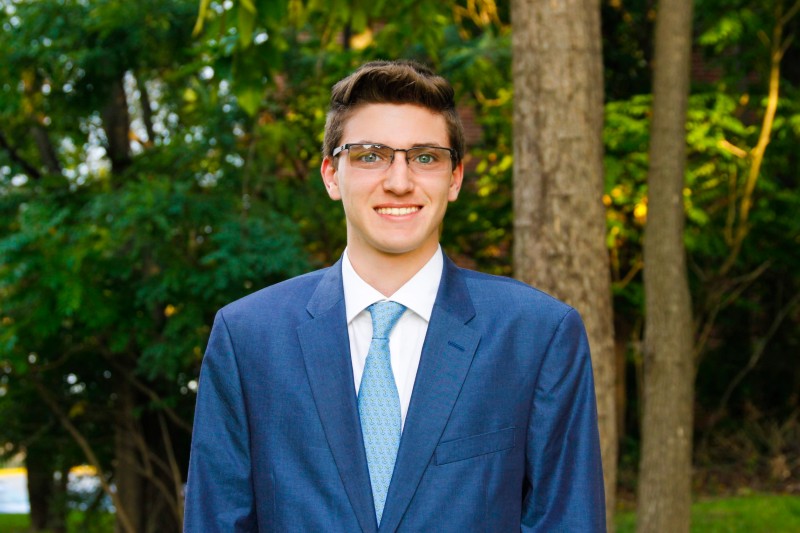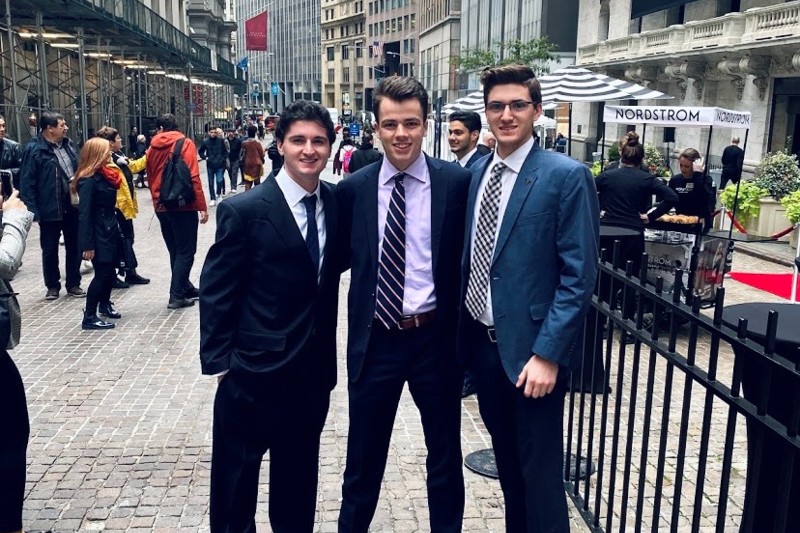 Austin Moxham, CatholicU '21, is a Strategy, Management, and Operations major from Bucks County, PA. He accepted a job as a Business Operations Associate at TEKsystems. Below, he shares his experiences in the Busch School and at Catholic University:
Briefly describe your new job opportunity.
"As a BOA, I will be responsible for the management of customer accounts, including but not limited to invoicing, PO tracking, account resolution and working with clients to resolve outstanding issues. I will also be charged with gathering the necessary data to assist TEKsystems management with account specific decisions as well as supporting liaisons for field offices and the Operational Support Group with questions pertaining to those local/regional accounts on their aging including but not limited to client billing and payment policies and/or procedures. Additionally, I will also routinely audit accounts to ensure accurate billing and client specific information."
How did your Busch School and Catholic University education help you find this career path?
"My experience at The Busch School and Catholic University has been extremely crucial to developing and planning my professional career. The biggest resource has been the members and services of the Career Development team at The Busch School because they thoroughly prepared me to build my network and connect with alumni and professionals who were willing to share their experiences and knowledge as well as open doors to new opportunities that I could pursue.
In each of the SuperCurriculum classes taught at The Busch School, I was offered advice on how to manage job searches, stand out and make an impression in interviews, and ultimately discover what it is I wanted to do in a long-term career and the companies I would want to work for as well as the necessary steps to make my aspirations a reality. Additionally, the SMO major track offered me the opportunity to gain exposure to all different areas of business and to garner the knowledge and skills that would be necessary to not only excel within a specific field or company but also to uphold a managerial role later on in my professional career.
While I was particularly drawn to subjects discussed in my accounting and marketing classes, each one of the management classes taught me the principles of leadership and the importance of conducting business in a virtuous manner or to be a 'Force for Good' in the world of business. This inspired me to pursue a career path with a company that would enable me to apply those leadership skills and grow as a professional to achieve a leadership role in the future."
What activities were you involved in during undergrad?
"During my undergrad, I was involved in The Busch School Busch Ambassadors program as well as the Major Mentor program where I had the opportunity to interact with prospective and freshman students and share my experiences at Catholic University and in the SMO program as well as offer guidance regarding career preparation, business courses, and adjusting to everyday life as a student at Catholic. I really enjoyed being a member of each of these organizations because it allowed me to have a positive impact on the experiences of incoming students and freshman and to serve as a representative of the highly-successful individuals that the Busch School fosters through each of the courses it offers, professors and staff, and the variety of organizations it encourages them to become apart of and assume leadership in."
What were some highlights of your time at Catholic University?
"One of the highlights of my time at Catholic University is through the Busch School, I had the extraordinary opportunity to fulfill my dream of visiting Wall Street and touring the New York Stock Exchange as well as a variety of other big financial and accounting companies like Bank of America and MerrillCorp. This trip was absolutely fantastic as I was able to experience what it is like working in one of the busiest districts in NYC and in the fast-paced environments of the world's largest stock exchange and corporate banks as well as network with professionals from diverse career backgrounds and set myself up for exploring future career opportunities.
Another highlight of mine is that I took the initiative to help further the sports management program at the Busch School by organizing and establishing a Sports Management Club that serves as a resource for students who are interested in sports or working in the sports industry to develop their career path, learn the necessary steps and skills to pursuing opportunities, as well as network with each other and professionals in the industry to get in front of the right people and open themselves up to internships and full-time jobs with sports teams and organizations involved in sports.
In general, I also deeply enjoyed being located in the nation's capital and being able to explore all the fun and exciting things that the city has to offer, especially the monuments, museums, and restaurants. I also met some of my best friends and had the most memorable experiences of my life with them while at Catholic University, and will definitely keep them close to me and am excited for many more unforgettable times with them in the future."
What advice do you have for students during their job search? 
"My advice for students in conducting their job search is to first and foremost understand and reflect on what it is you are passionate about and what you want to achieve in your career in the future. This is extremely important because you ultimately want to find a position, company, and a career path that aligns with who you are as an individual and the personal goals that you aspire to accomplish in your life and professional career.
Another piece of advice I can offer is to get your name out there as much as possible and talk to as many professionals as you can because in order to break into the job market, it's not necessarily about who you know, it's about who really knows YOU. Network as much as you can, whether it be over LinkedIn, email, having daily phone calls, or attending panels and career events at CUA or in DC.
Lastly, my two biggest recommendations are to #1 keep working, never stop chasing your career aspirations, and do not settle for the first opportunities to come your way because hard work pays off and there are always bigger and better things that will eventually come your way as long as you stay persistent at what you do best, and #2 to stay true to your values and who you are when looking for the right opportunity because the most important aspects of any job you accept should be that you are going to love what you do and who you work with and also have the opportunity to advance yourself personally as well as further up in the company."