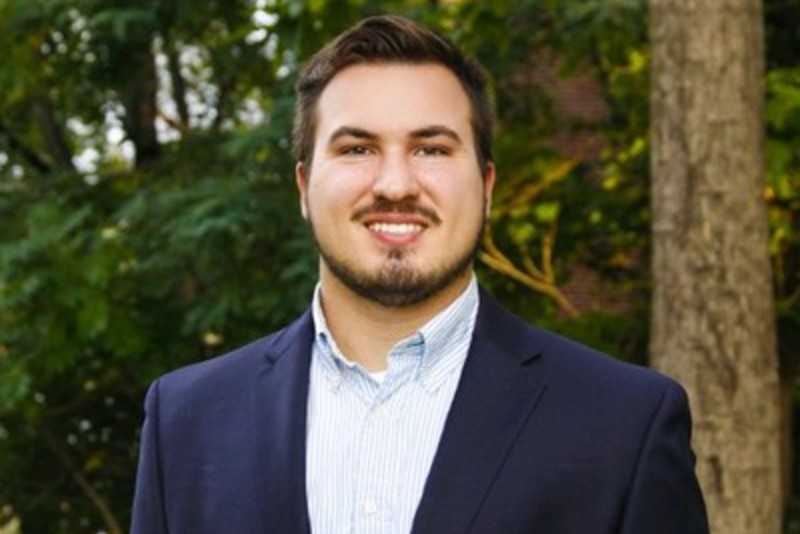 Blaise Huresky, CatholicU '21, is an Accounting major from Boonton, NJ. He accepted a job as an Audit Associate at Grant Thornton LLP. Below, he shares his experiences in the Busch School and at Catholic University:
Briefly describe your new job opportunity.
"I will be working on a team with other auditors who will be assigned to a client to perform financial examinations of their work papers and company to certify that they are correct and within good financial and ethical standing."
How did your Busch School and Catholic University education help you find this career path?
"I have always enjoyed numbers and the specific structure they employ. Within accounting, there is a very specific organization and structure to the methodology which one must follow to get to the right answer. Accounting is something that you always have to work at and continually practice to stay sharp and understand the material.
After taking Accounting 205 with Professor Njai I knew this was something that was of interest to me. I met with Professor Kirst many times to check up on how I was doing and on my career path choice and what classes would benefit me the most in my search for an accounting job. Professor Kirst is an amazing person and has helped me greatly in transforming me from a freshman just entering into college to now starting a full time position at an accounting firm after graduation. He gave me many helpful tips and advice, such as interview questions to make sure I had answers to them, what best to research about the firm before you interviewed, and how to best format your resume the way accounting firms want them.
The Busch School also was very helpful with helping me find my personal vision and goals as well as helping me grow into a professional with help, such as mock interviews to help you feel used to being in that setting. They also helped me with my cover letters on how to write one that was most applicable to what I was applying for. My education here at Catholic is one that is very unique and faith-filled which included lots of spiritual direction as I continued to grow. I want to give a special thanks to Professor Kirst, Professor Heim, Professor Njai, Professor Fitzpatrick, Professor Penney, and Professor Westerman for their help along the way in helping spark my interest in accounting."
What activities were you involved in during undergrad?
"I was involved in the Busch Mentor Program which I found very helpful as a freshman. They were a very useful and helpful resource as I navigated my first year at college. So, for that reason I wanted to apply and do the same for others and help them on their journey. I was also a Resident Assistant for a year which, to my surprise, I had impacted more people than I ever would have thought, which I found very humbling."
What were some highlights of your time at Catholic University?
"Some of my highlights here at Catholic were Metro Madness freshman year, which is where I found some of my best friends. Another is Midnight Breakfast during finals week, which was a good break from studying for final exams. Another is Cap Fest 2019, when Jesse McCartney came to perform. Other highlights were some of the random times I would be spending with my friends in the dorms on weekends just hanging out."
What advice do you have for students during their job search? 
"My advice would be to not give up in your search because at one point I was not sure what to do or where to look. After talking with people at the Busch School they helped me greatly to make connections and get interviews. One other thing I think of is this quote, "it's not who you are, its who you know." I was in the phase of looking for internships and interviews and I distinctly remember coming out of an interview with a firm at the Busch School right before Taxation class. My friend, who was a year older than me, said "I am working with this one firm now. I can get you in contact with them." That is where my journey with Grant Thornton LLP started. So, it's not always who you are but who you know. Networking is key and is very helpful to your success."