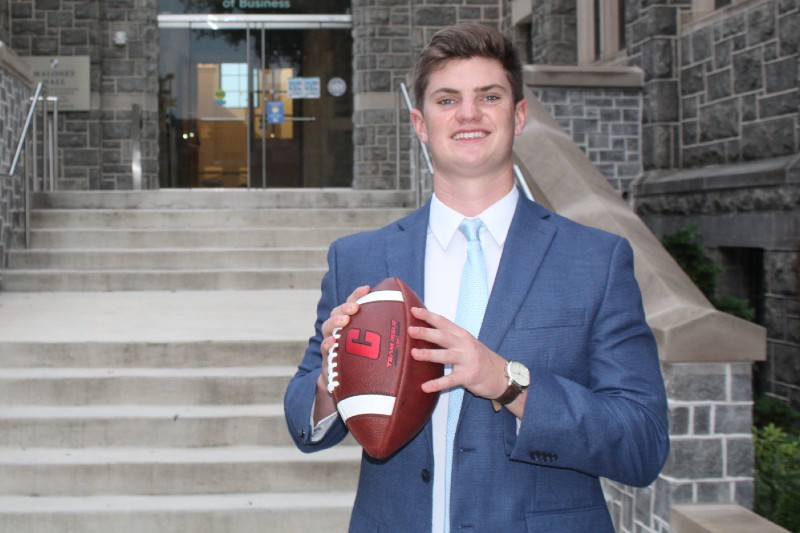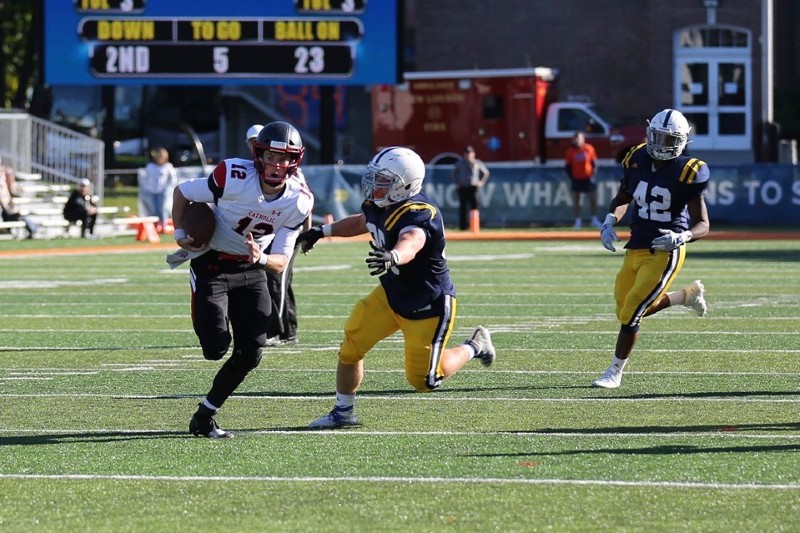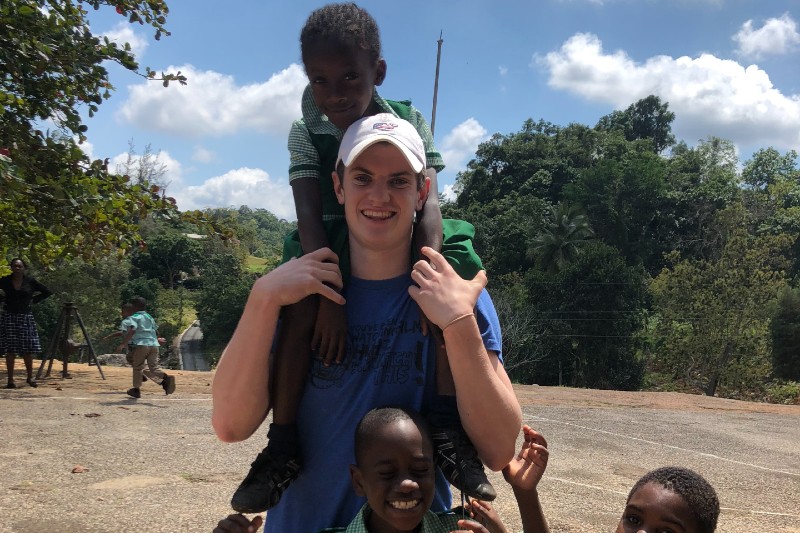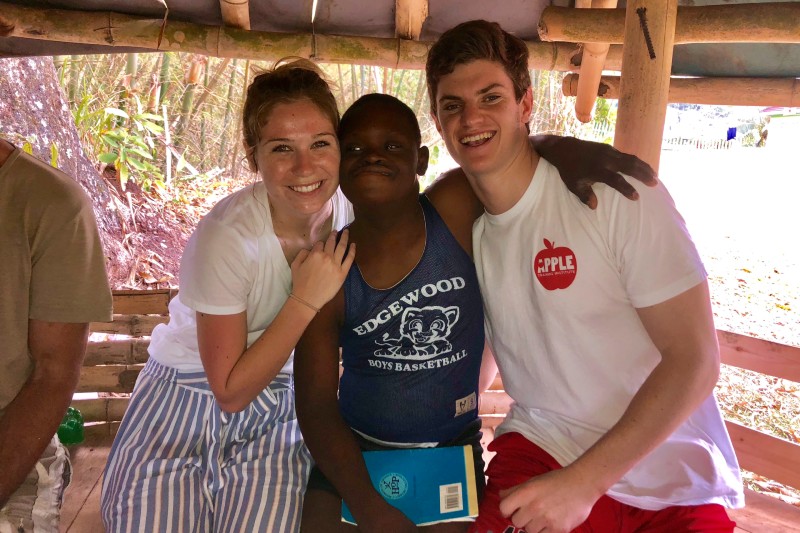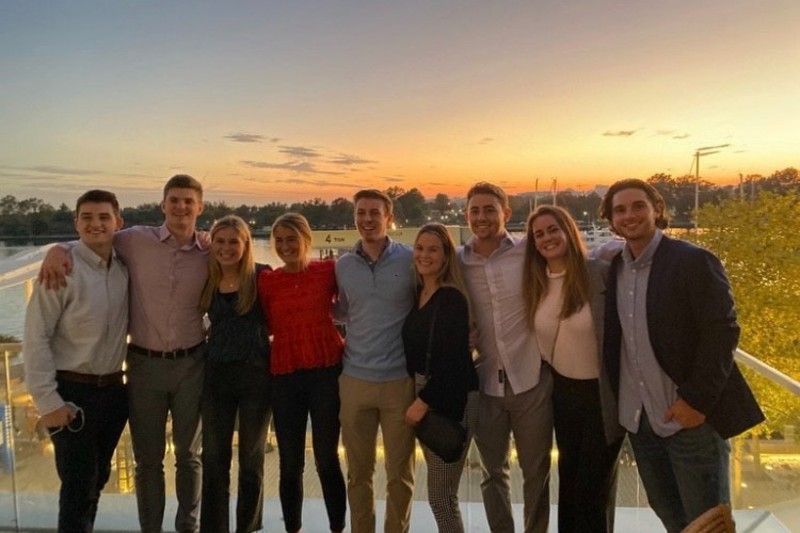 Brady Berger, CatholicU '21, is a Finance major from Charlotte, NC. He accepted a job as an Associate FADP at Bank of America Merrill Lynch. Below, he shares his experiences in the Busch School and at Catholic University:
Briefly describe your new job opportunity.
"The Associate Financial Advisor Development Program (AFADP) is a 12-month extended training opportunity designed for high potential, former interns who wish to build a wealth management practice and eventually become a full-fledged Merrill Lynch financial advisor."
How did your Busch School and Catholic University education help you find this career path?
"As a freshman, my major was management. I gained some advice from friends and teammates that finance may be a good career path for me so I went after it. I have interned with Merrill Lynch for the last two summers, and I cannot wait to get started in July."
What activities were you involved in during undergrad?
"In my time in undergrad at Catholic University, I have been involved in a mission trip to Kingston, Jamaica, I attended the Apple Training Institute in Orlando, Florida where I started a Focus Group for athletes to discuss mental health for student athletes, I have played on the football team where I was nominated captain for my Junior and Senior year, and I also am a member of the SAAC club."
What were some highlights of your time at Catholic University?
"Some of my main highlights from my time at Catholic University were attending a mission trip my sophomore year and winning a leadership award at the Cardinal Leadership Celebration."
What advice do you have for students during their job search? 
"My advice for students during their job search is to interview with as many companies as possible and never stop growing your network. The more people and companies you talk to the more opportunities you have. Any chance you have to grow your network, gain advice from employers, or interview for a role take advantage of the opportunity."