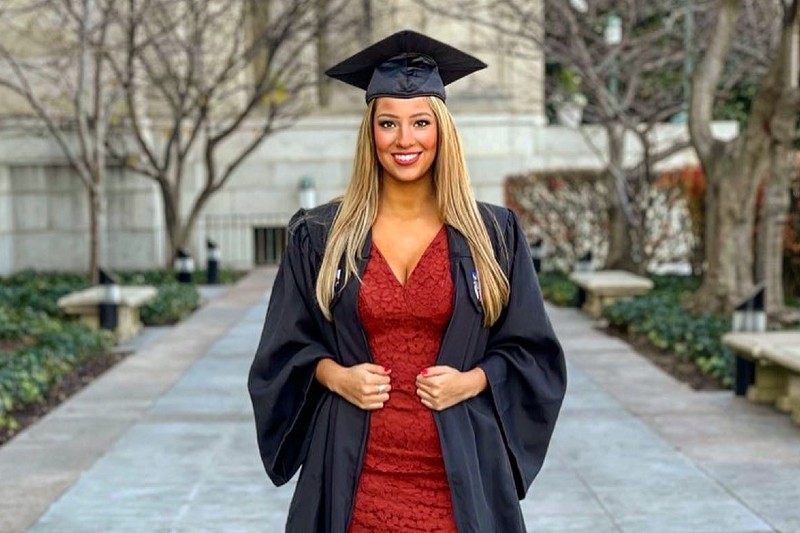 Camila Llano, CatholicU '21, is a Strategy, Management, and Operations major from Burke, VA. She accepted a job as a Project Engineer at GCS-SIGAL. Below, she shares her experiences in the Busch School and at Catholic University:
Briefly describe your new job opportunity.
"I am a project engineer for a short term family housing building its Ward One. I work with a diverse group of people including construction subcontractors, architects, engineers, and DC government personnel. This opportunity has taught me how to operate in an ever changing industry that welcomes and complements people of all professional background."
How did your Busch School and Catholic University education help you find this career path?
"I met GCS-SIGAL at Catholic University's career fair last fall."
What activities were you involved in during undergrad?
"I was involved in Best Buddies and JumpStart."
What were some highlights of your time at Catholic University?
"Friendships made through Best buddies executive board and the opportunity to get in contact with so many great professionals (Professors, career fair, etc)."
What advice do you have for students during their job search? 
"Take any opportunity that comes your way. Never turn down the opportunity to gain experience. It doesn't necessarily have to be something you love or even see yourself doing long term but it allows you to discover and develop professional abilities you may not know you had. Personally, going into the construction industry was not at the top of my list but I can confidently say that I have found a passion for such a fast pace and growing environment- I truly see myself growing and revolving in this field."