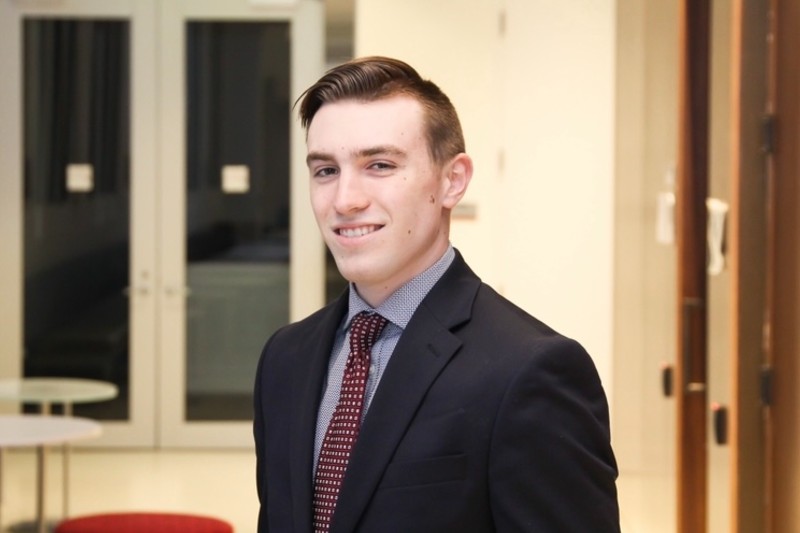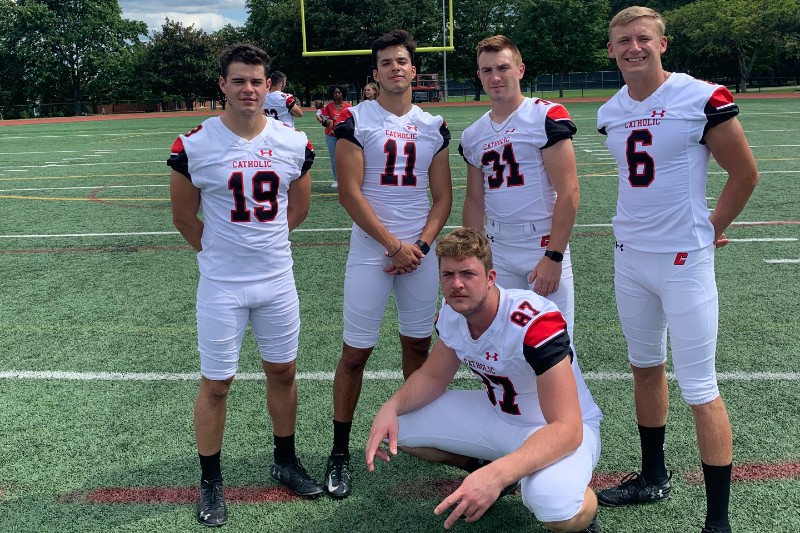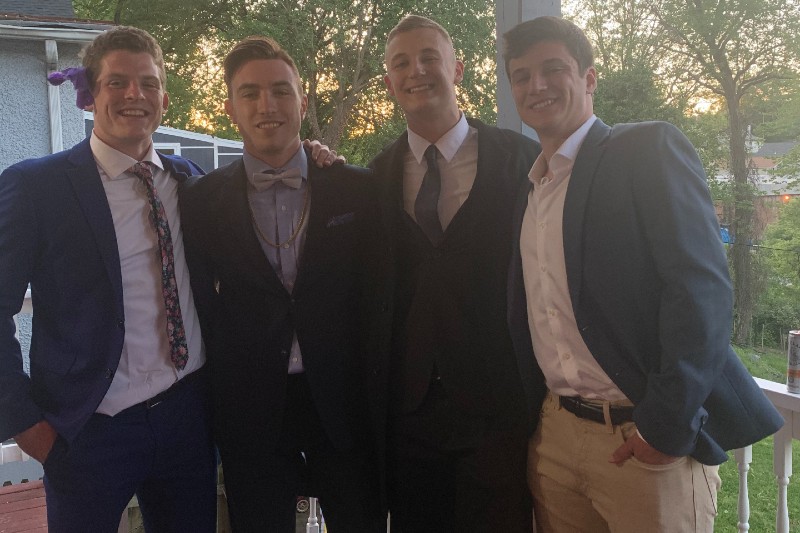 Austin Haggerty, CatholicU '22, is a Finance student from Westford, MA. He accepted a job as a Sales Development Representative at Confluent.
Briefly describe your new job opportunity.
"I will be joining the sales team at Confluent doing outreach to connect potential clients with our account executives to teach them more about our product."
How did your Busch School and Catholic University education help you find this career path?
"The Sales Program here at Catholic University led by Professor Mark Weber helped my job search immensely. The events, such as sales socials and job fairs, put students in contact with dozens of employers all around the country, giving them a leg up in the interview process while offering the opportunity to ask employers about their companies to find the right fit."
What activities were you involved in during undergrad?
"I was previously a member of Catholic University Football Team. The friends I made helped me to instantly feel as though I was a part of a family from the first day I moved here. It helped me to meet some of my best friends in life and taught me a lot about myself through some of the challenges I faced."
What were some highlights of your time at Catholic University?
"Some highlights of my time at Catholic include Sunday Mass at the Basilica followed closely by brunch and the most glorious of football Sundays with all my friends."
What advice do you have for students during their job search? 
"There are so many professors and faculty willing to help if you ever feel lost during your job search. The best advice I could give would be to reach out to any professors you're close with or drop into the Office of Career Development. It may seem overwhelming on your own but there's so much assistance right at your fingertips. All you need to do is just reach out!"