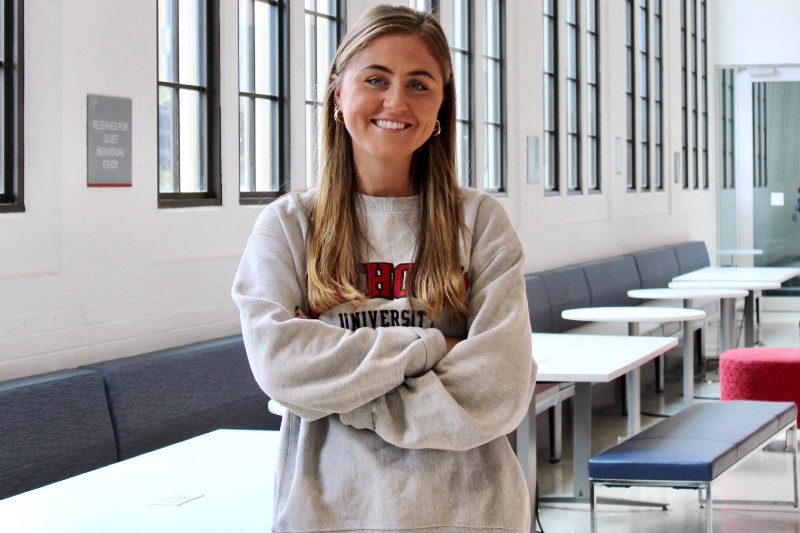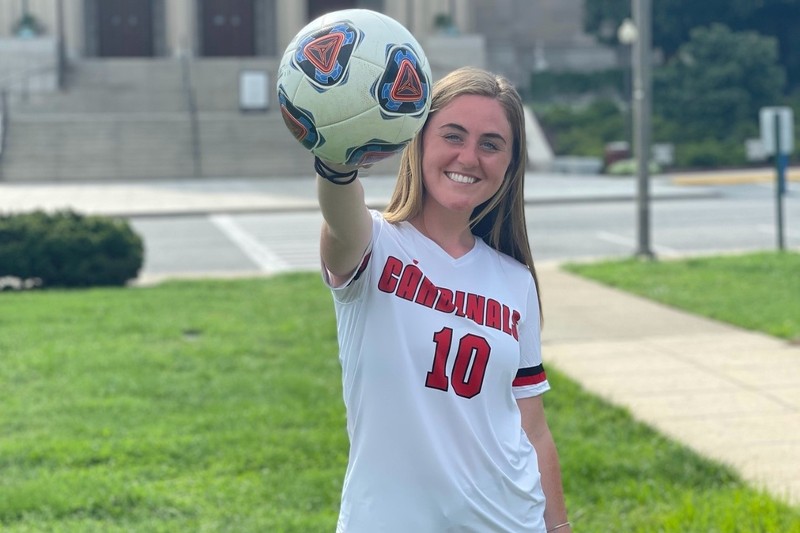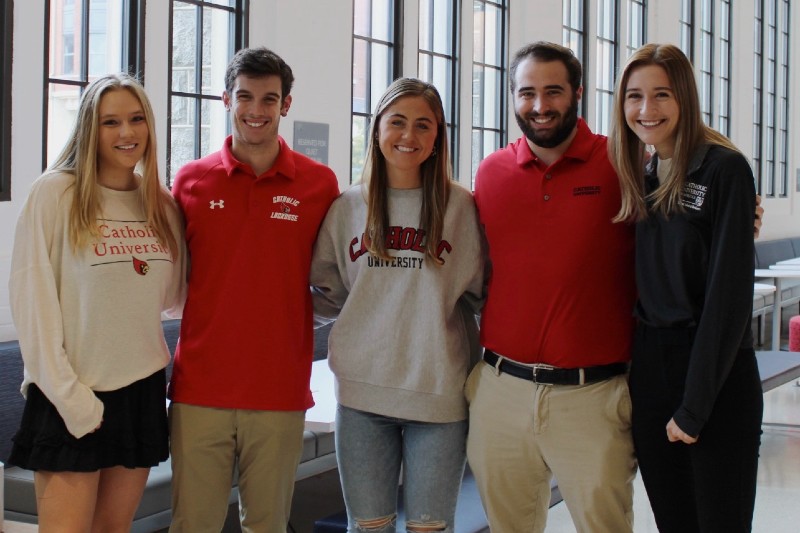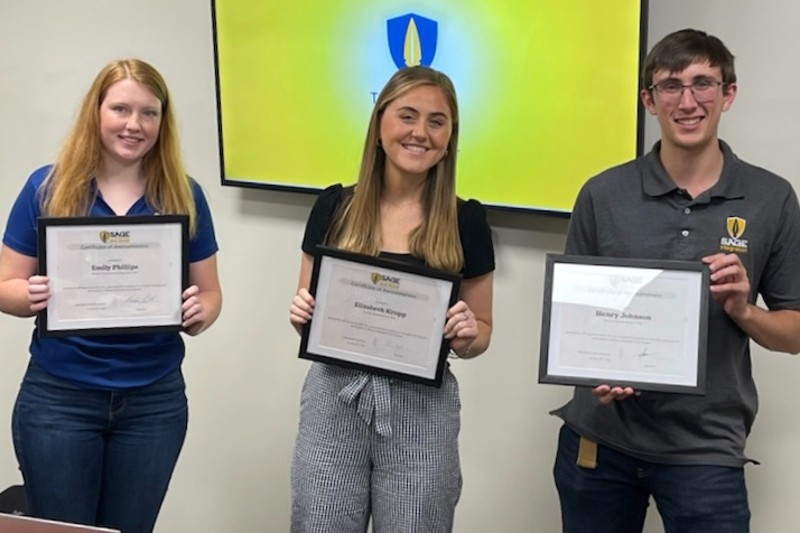 Elizabeth Kropp, CatholicU '22, is a Marketing and Sales student from Collegeville, PA. She accepted a job as a Business Development Representative at Qlik. Below, she shares her experiences in the Busch School and at Catholic University:
Briefly describe your new job opportunity.
"Starting in June 2022, I will begin working as a Business Development Representative at Qlik, a software vendor specializing in data visualization, executive dashboards and self-service business intelligence products, located in King of Prussia, PA."
How did your Busch School and Catholic University education help you find this career path?
"The professors within the Busch School, helped me tremendously as I navigated my future career path, specifically Professor Mark Weber, from Catholic University's Sales Program. I enrolled to take Professor Weber's Consultative Professional Selling course, and from Day One he made it clear that if students put in the work, he'd be more than willing to help us find our perfect fit. Catholic University is one of the few universities that offers a formal Sales Program and my course work in Sales became a key advantage during my interview process."
What activities were you involved in during undergrad?
"During my undergrad, I participated as a forward on the Catholic University Women's Soccer team. I am also a Busch School Ambassador, as well as a member of The Marketing Society, The Business of Fashion Club, and The Business Women's Council."
What were some highlights of your time at Catholic University?
"My time at Catholic University has been extremely rewarding, whether it was in the classroom, on the soccer field, or hanging out with friends on campus. It was especially exciting for me to have played in the Landmark Conference's Women's Soccer Playoffs as a freshman and sophomore. Living in Washington, DC for four years, I've also been able to attend live concerts and events, and experience the celebrations of both a Stanley Cup and World Series victory."
What advice do you have for students during their job search? 
"Take advantage of all of the resources Catholic University has to offer. During my job search, I knew I wanted to move back to the Philadelphia area. Professor Mark Weber put me in touch with an alumnus in the Philly area who helped me research potential employers. The biggest lessons that I've learned are to surround yourself with people who care about your future, and that it's never too early to start developing your professional network."