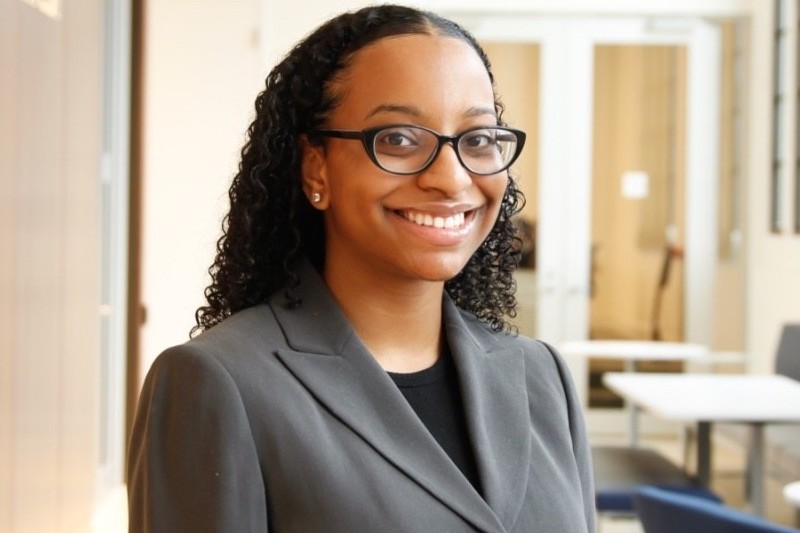 Lindsey Wright, CatholicU '22, is an Accounting student from Washington, D.C.. She accepted a job as a Federal Audit Associate at KPMG.
Briefly describe your new job opportunity.
"I will be working as a Federal Audit Associate for KPMG LLP."
How did your Busch School and Catholic University education help you find this career path?
"Professor Bill Kirst and the Career Development Team were extremely helpful in guiding me through the recruitment process. Professor Kirst introduced me to KPMG recruiters as a mere sophomore, allowing me to receive an internship with a Big Four Firm before my junior year began. Additionally, the Career Development provided me with the necessary skills to excel in my interview and demonstrate professionalism during my internship.
The Career Development Team and Professor Kirst taught me skills that allowed me to have two internship offers from two Big Four Firms the spring before my junior year. I am forever grateful to Professor Kirst and the Career Development Team for helping me get my dream job!"
What activities were you involved in during undergrad?
"I am a Teaching Assistant for the Busch School. I am involved with DC Reads as a Team Leader, an organization that provides tutoring and homework help to students in elementary/middle schools in the D.C. area. I am a Resident Assistant for Catholic University. Also, I am a Team Lead and Major Mentor for the Busch School, where I provide both academic and social advice to both freshmen and transfers."
What were some highlights of your time at Catholic University?
"One highlight from my time at Catholic was joining the Residence Life Staff. During my first 3 1/2 years at Catholic, I was a commuter student. The community has always been great and welcoming to non-residential students, but there is a true difference in feeling a part of the community between on-campus and off-campus students. Joining this team has allowed me to meet great people on the staff, be involved in events and programs I probably would not have attended as a commuter, and connect with the campus community."
What advice do you have for students during their job search? 
"Reach out to the Busch School Career Development Team and your professors if you are having trouble searching for jobs alone. All of them have a vast amount of experience in the business world, and can be a great resource to use!"