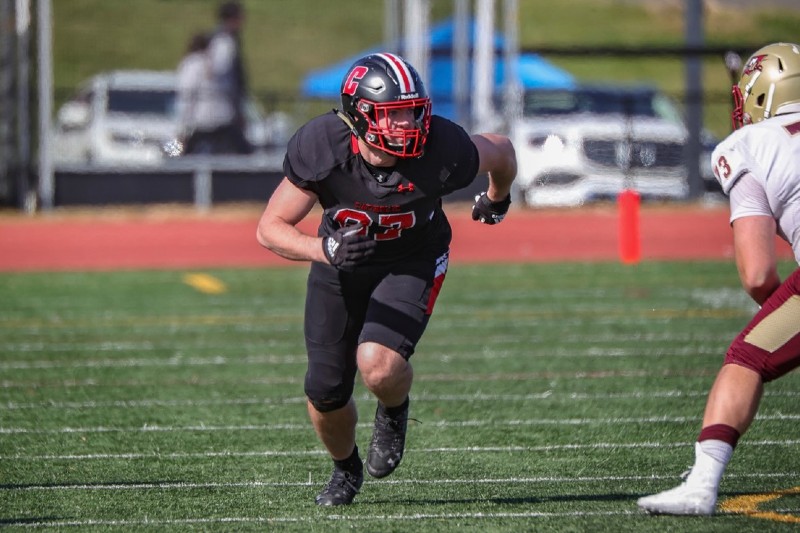 Zach Weigl, CatholicU '22, is a Marketing and Sales student from Harrisburg, PA. He accepted a job as a Sales Associate at Rosenblatt Securities.
Briefly describe your new job opportunity.
"As a Sales Associate on Wall Street, I will be expected to proactively expand my knowledge of analysts and help covered clients engage in stocks, systems, and securities of all matters bringing success to them and the company."
How did your Busch School and Catholic University education help you find this career path?
"The Sales specialization really helped me grow as an outgoing individual. It allowed me to develop personal and relationship building skills where I was able to thrive. My Catholic education helped me grow morally, allowing me develop good business practices and quality ethics to take into the work environment."
What activities were you involved in during undergrad?
"I was a Tight End for Football Team and I volunteered with Habitat For Humanity"
What were some highlights of your time at Catholic University?
"Catholic University brought me some of the best experiences of a life time, from meeting life long friends to enjoying the beautiful capital city of Washington D.C. Some of the best highlights though came from quality professors who not only were great at teaching, but were phenomenal resources for counseling and job help/advice."
What advice do you have for students during their job search? 
"Don't stress. Don't spend your time looking for the six figure job out of college because 9 out of 10 times, it won't happen. Don't worry about your roommates getting a job before you. Control what you can control by studying and putting your best foot forward. Find something you like doing. It is all about experience, so any job is a great job."