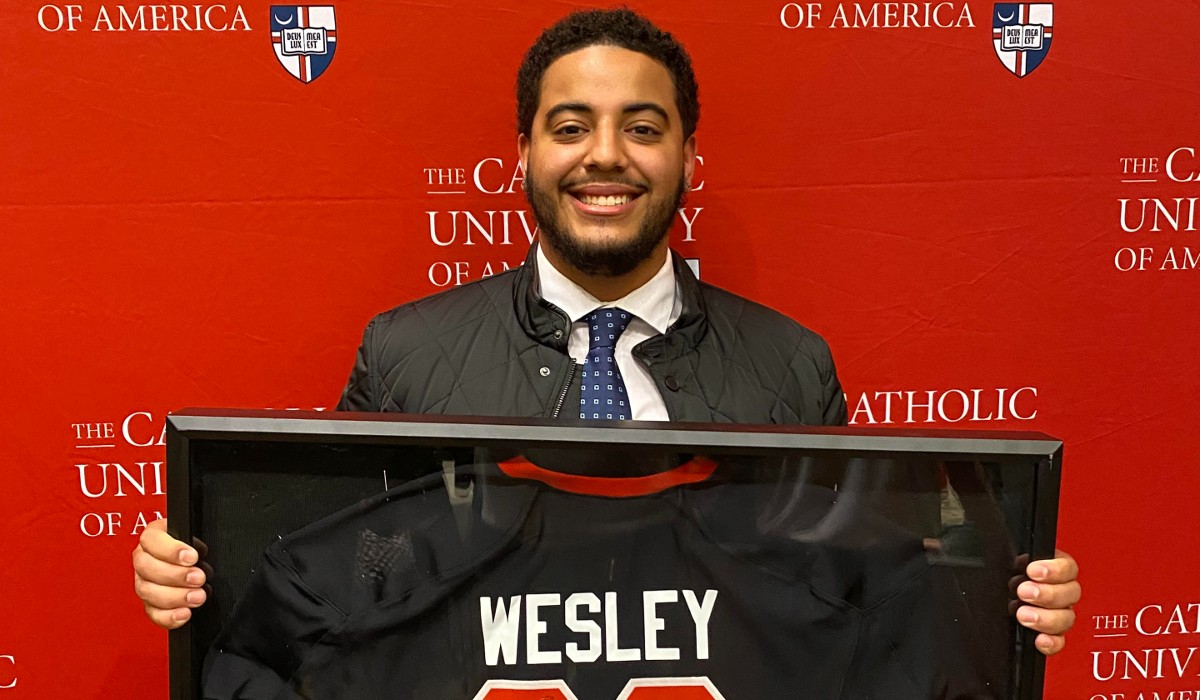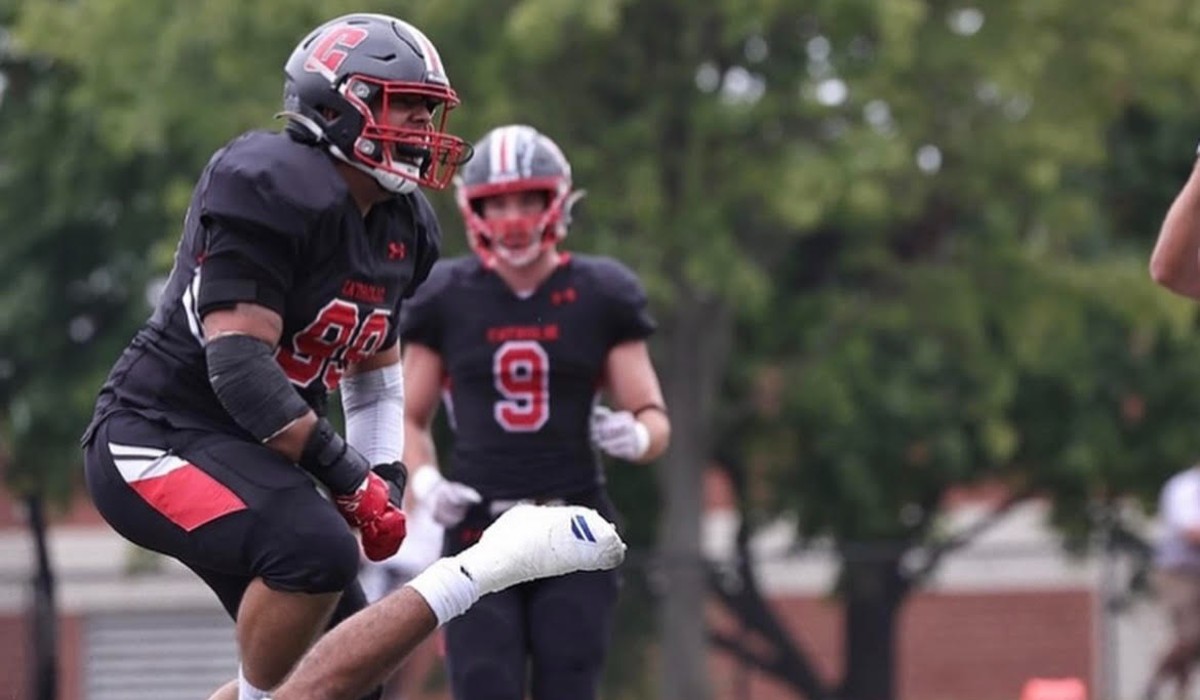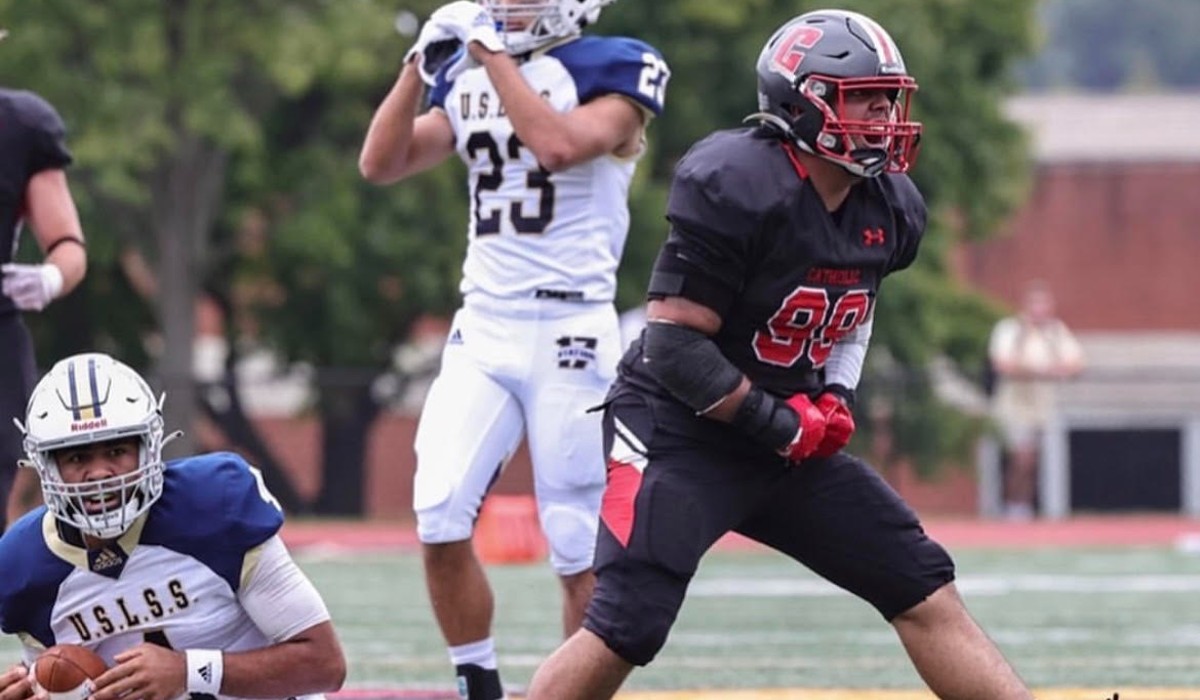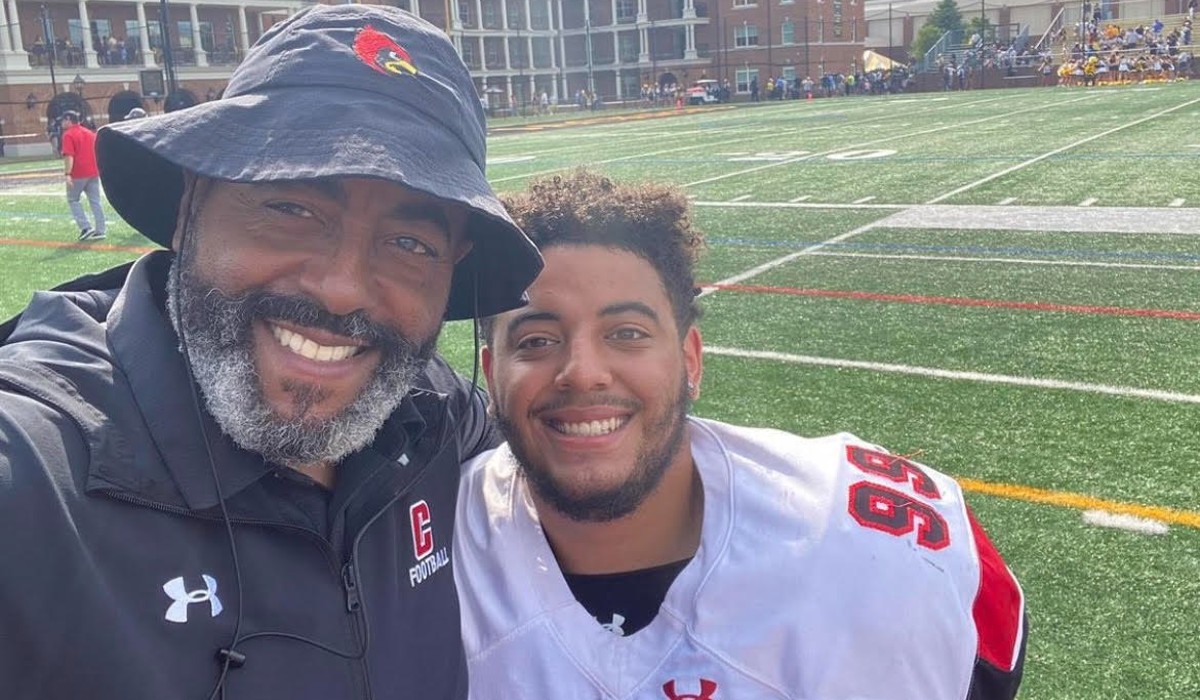 Jaegar Wesley, CatholicU '23, is a Marketing and Entrepreneurship student from Newark, DE. He accepted a job as a Sales Development Representative at ZoomInfo.
Briefly describe your new job opportunity.
"I will be working as a Sales Development Representative in ZoomInfo's Bethesda Office."
How did your Busch School and Catholic University education help you find this career path?
"Originally, I was set on going to law school after graduation. This past summer, I had been studying for my LSAT while balancing two jobs as well as preparing for my senior season for football. It was a lot to take on at once, however, this is what I was sure I would be doing after I graduated. This past fall, I decided to take Professor Peter Pin's Sales class 'Personal Selling.' I had never taken a sales class before in the Busch School, however, many of my teammates have and they have nothing but great things to say. I was very excited to take this class.
Within the first few weeks of class, I realized there were a lot of parallels between sales and law and I started to entertain the idea of taking up a career in Sales. Professor Webber and Professor Pin were huge in reassuring me that I would be great in this field and that I should further pursue the opportunity. They helped prepare me for the Sales Career Fair and they supported me throughout my entire recruiting process. I am forever grateful to them for guiding me."
What activities were you involved in during undergrad?
"During my undergrad I was a four year member of the Catholic University football team where I played Defensive End. I also am an active current member of our Black Student Alliance (BSA). I love to give back and that is why throughout my four years at Catholic I have volunteered at S.O.M.E (So Others Might Eat), and I was a Busch School Mentor, where I would guide and advise first year business school students through their transition from high school to college."
What were some highlights of your time at Catholic University?
"I would say some of the best highlights that I have experienced while at Catholic University had to be on the football field with my teammates. There is always something special about constantly grinding towards a goal with highly competitive individuals who at the end of the day will always have your back.
Another highlight would definitely be the connections I have made with my professors at the Busch School, specifically within the Marketing and Entrepreneurship departments. Since day one at Catholic, I could instantly tell that my professors' top priority was my overall success.
Last, but certainly not least, the greatest highlight of my undergrad experience at Catholic has to come from the legend herself, Mrs. Willie. Mrs. Willie has a way to make a bad day a great one and always gives you a sense of comfort and home while you are at school. She has always reminded me to carry my head high and to always remember that life does not throw anything at you that you can't handle."
What advice do you have for students during their job search? 
"My biggest piece of advice is to be confident in yourself and never doubt your abilities. Do not be narrow minded, always be open to new journeys, whether that means an industry you never thought of pursuing or a location to live that you have never been to."