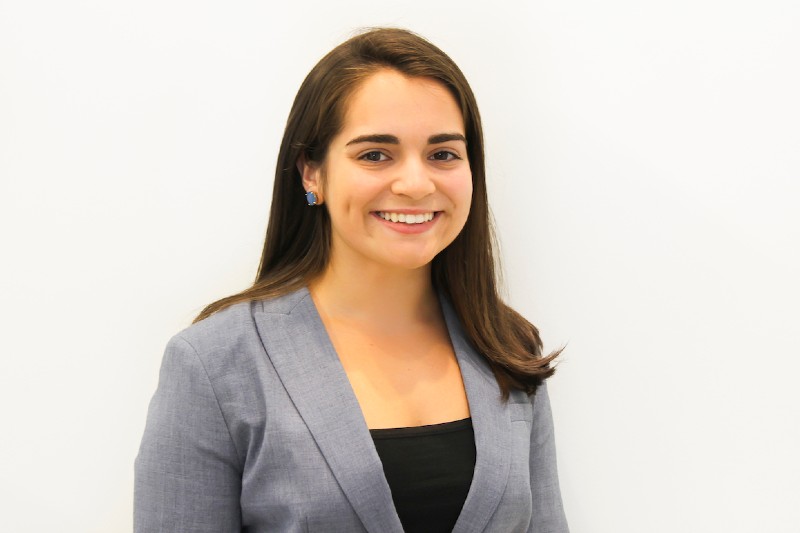 Allyson Kirby, Catholic '22, is an Accounting major from North Reading, MA. Allyson is interning as an Audit Intern with Deloitte.
When/how did you secure your internship?
"I secured my internship in the beginning of October 2020. I am very grateful for the help of Professor Kirst as he reviewed my resume in August and shared my resume with recruiters. I completed two interviews with partners from Deloitte and the woman I interviewed with called me the next day to offer me the position." 
What got you interested in that type of role?
"Audit is a great place to start for any young accountant because the role grants exposure to professional dynamics and allows the accountant to build off of their undergraduate education."
Are there any projects or aspects of the job that you have a special interest in?
"I am excited to build strong client relationships and understand how auditors must respond to the complexities of the modern business world." 
What advice do you have for students during their internship search?
"First and foremost I would recommend for any student to speak with their advisors and Department Heads. I would not have secured this internship without the help of Professor Kirst. Additionally, I want students to be confident in their own abilities so that they feel comfortable speaking about themselves in the interview process. It's important for people to understand that they don't even need years of "relevant" experience with previous internships to be successful, I was actually a DoorDash driver last summer!"