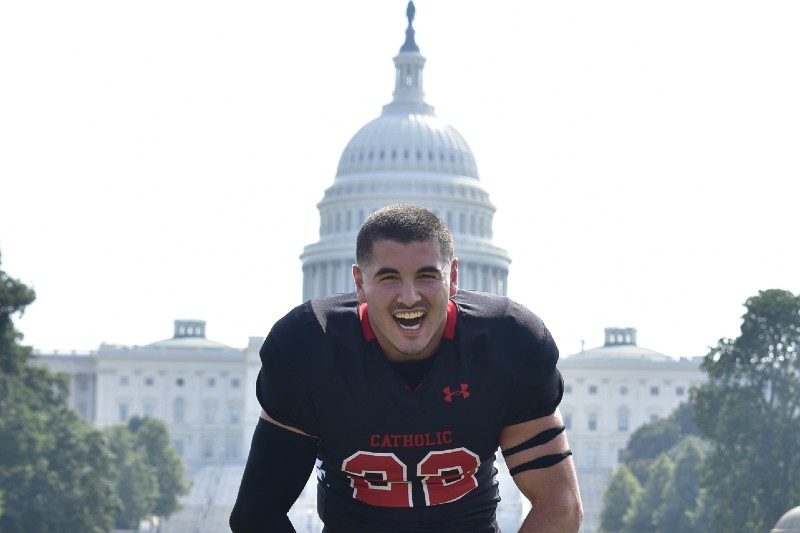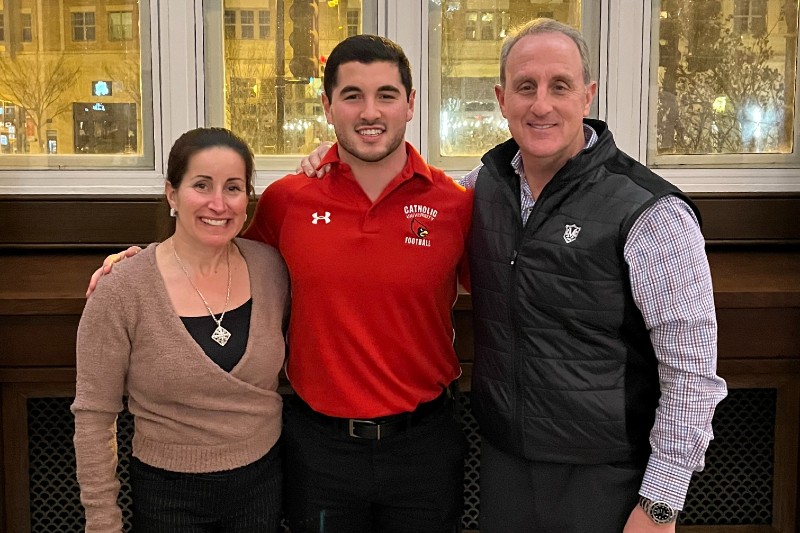 Andrew Comeau, Catholic '23, is a Sales and Marketing student from Brookeville, MD. He's interning as a Junior Executive Sales Intern at Paycom.
When/how did you secure your internship?
"I originally made the connection with Paycom at the Sales Program networking event in Arlington. We stayed in contact for the past two months and after three rounds of interviews with recruiters and sales managers, I got offered and accepted the internship in April."
What got you interested in that type of role?
"Sales is something that I have always been interested in because it directly correlates into the characteristics that I developed from being an athlete. Looking at jobs as a young salesperson, the leading industry, especially in the DC-metro area, is tech/software sales. With that being said, I couldn't pass up on an opportunity with the fastest growing company in that industry. The culture, competitive environment, and endless growth opportunities at Paycom are all things that made me so interested in the company."
Are there any projects or aspects of the job that you have a special interest in?
"I am most excited to participate and learn through such a prestige sales training program. Building a strong foundation now, will help me hit the ground running after graduation." 
What advice do you have for students during their internship search?
"When searching for an internship, I definitely suggest that you use your network. Talk to professors, relatives, friends, and peers about connections that they have in your field of interest. The best way to secure an internship is to reach out and grow your network as much as possible. Don't be scared to take a shot in the dark and reach out to someone you may not know!"