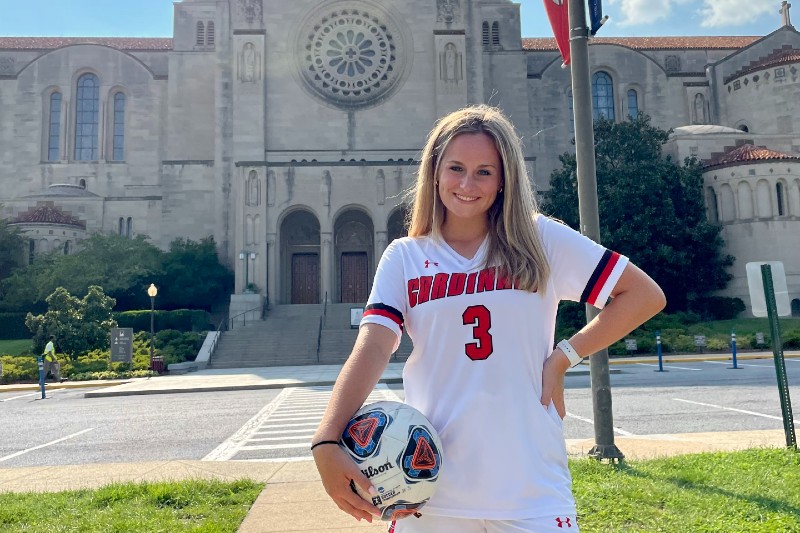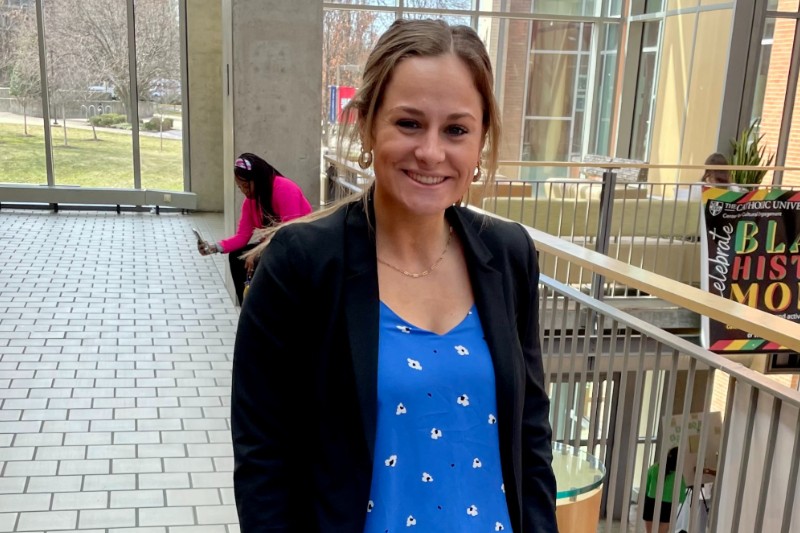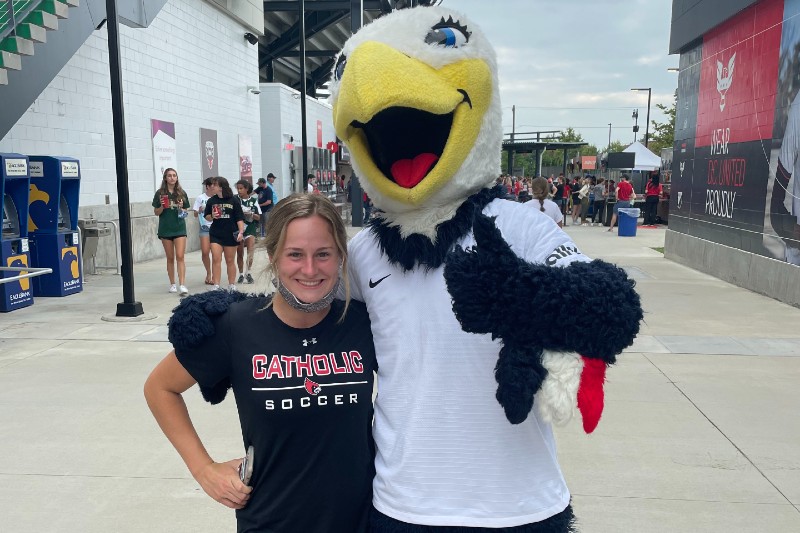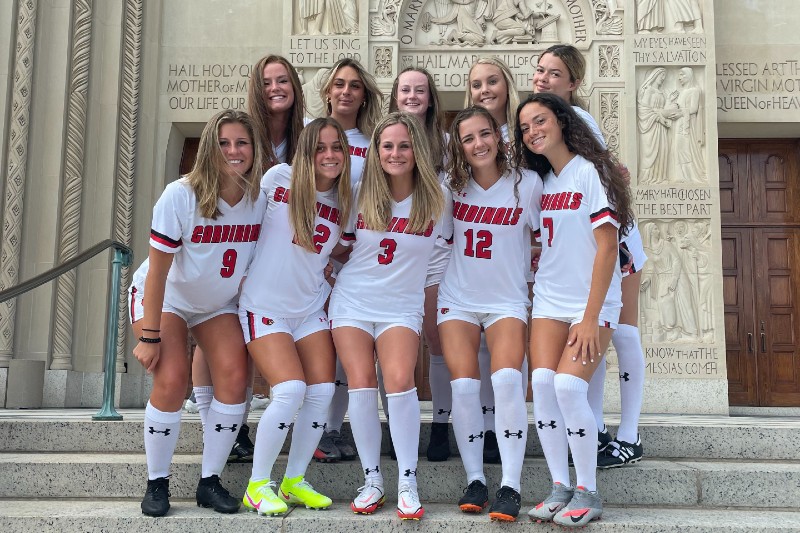 Emily Branchide, Catholic '24, is an Operations Management and Sales student from Ivyland, PA. She's interning as an Underwriting Assistant at Lincoln Financial Group.
When/how did you secure your internship?
"I was able to secure this position through networking! A family friend who had worked for Lincoln strongly encouraged me to apply for their highly regarded internship program. I applied during early March. After a series of recommendations and interviews, I was offered a position within two days and I happily accepted. I was just informed I am one of 150 interns in the cohort that was selected out of almost 6,000 applicants."
What got you interested in that type of role?
"I got interested in this type of role because I was looking to gain some corporate experience. As a rising junior, it had been hard for me to find a position that aligned exactly with my future career interests. With Lincoln being such a reputable company in the insurance industry, I could not turn down this opportunity to expand my horizons, to apply the skills I have learned through the Busch School, and to learn new things. I am very open-minded and willing to put my best foot forward."
Are there any projects or aspects of the job that you have a special interest in?
"One major aspect that I am looking forward to is collaborating and working together with my team. With its trademark being 'making lives better,' Lincoln places a strong emphasis on its customers and employees and I am excited to be part of a company that advocates for the importance of human capital. I am currently in a remote setting but I am in the process of moving to a hybrid setup at either their Philadelphia or Radnor office. With that said, I can't wait to experience office life and network with the rest of the Lincoln team in person."
What advice do you have for students during their internship search?
"Utilize your resources well! When I first began the internship search, I went to the Center for Academic and Career Success where I polished my resume and was provided some tips for the interview process. Along with this, I encourage others to network whenever possible especially through Linkedin and to attend career fairs and socials when the opportunity arises. It is also important to be an advocate for yourself and believe that you are capable of making a difference. Confidence and professionalism will make you stand out amongst the rest of the applicants."